In many organizations, the Sales Order, Shipment and Invoice happen at the same time. To make these tasks easier, Sage 300 ERP caters to these requirements using a simple screen of Order Entry as a part of its operation suit. This all in one feature saves valuable data entry time of navigating from one screen to another as well as reduces chances of inadvertent data entry mistakes.
Let us have a look at how this feature works:
Navigate to Sage 300 ERP> Order Entry screen and enter the Sales Order details that are as per customer purchase order.
After that,  click on the 'Ship All' button at the bottom of the page, next to  button with heading Components
The New Stuff : Manufacturing Overhead in Sage 300 ERP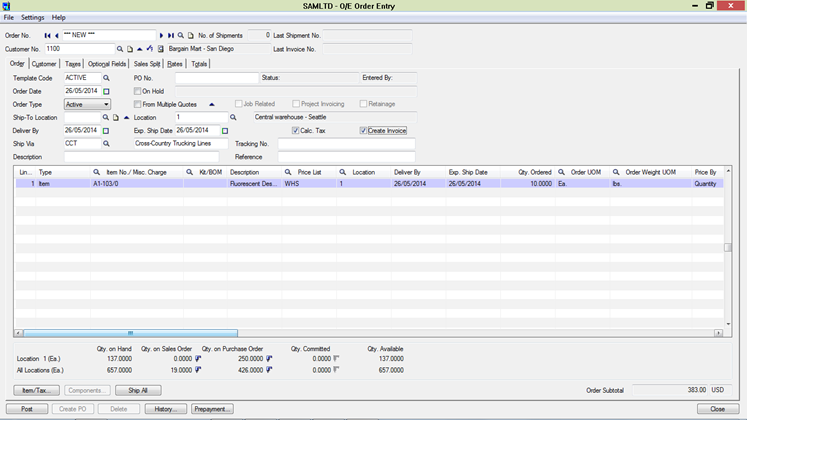 There is also an alternate to manually enter quantities that are shipped. This is useful if the quantities shipped are less than quantities on Order.
After clicking the 'ship all' button, the tab with totals pops up with few extra fields containing the shipment and invoice details.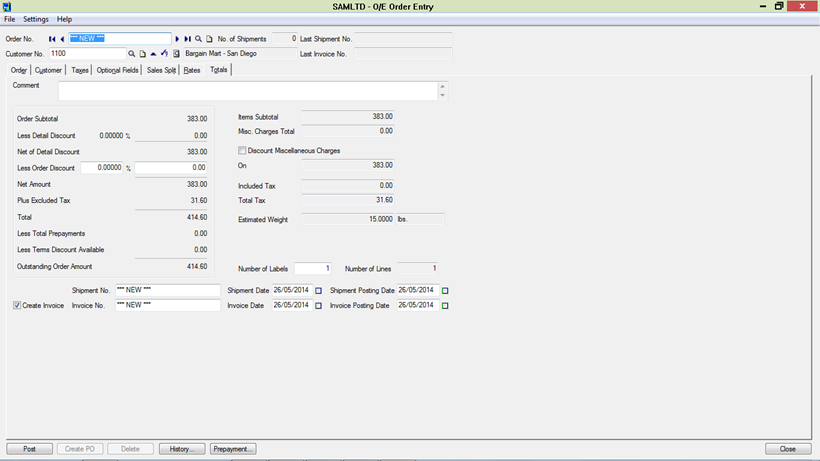 Make sure to enter the right details pertaining to shipment and invoice on the totals tab. The fields contain Shipment and Invoice document numbers, Document Dates and Posting Dates.
After cross checking all the details, post the Order. This would generate 3 documents in system namely, Order Confirmation, Shipment and Invoice.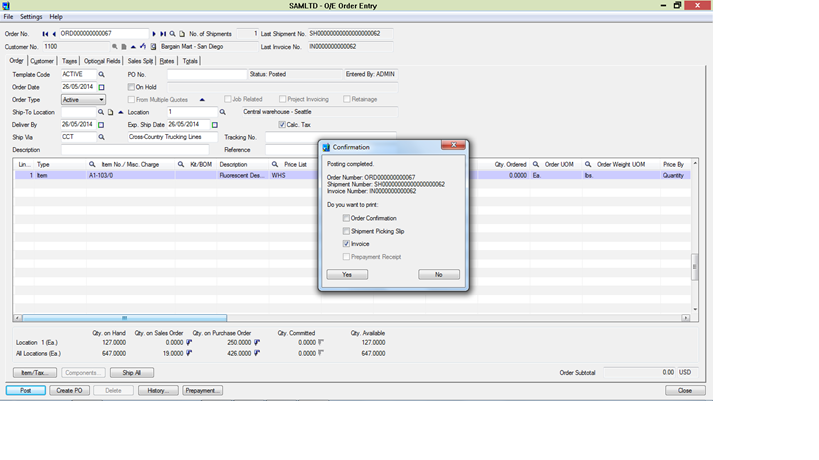 The Standard print prompt asks if you wish to print any of these documents.
This is how you create an Order Confirmation, Shipment and Invoice using 1 single screen.
Also Read:
1. Create Invoice directly from Shipment Entry
2. Populate Items on Order Entry Screen using Template Code
3. Template feature for Order Entry in Sage 300 ERP
4. Open Orders Inquiry for Sage 300 ERP Order Entry Screen
5. Quantity On Hand Drilldown feature for OE Order Entry Screen