Sage 300 ERP (formerly Sage Accpac ERP) provides a "Replace Optional Fields" option in General Ledger Accounts to replace (copy) optional field assigned to GL Account in transaction details while creating new Account.
In this blog, we would be discussing this feature in detail;
In Sage 300, to find Replace optional field Button navigate to General Ledger >> G/L Accounts >> G/L Account screen.
Its Use: Replace optional field button is used to set the same optional fields that are used for the GL account to GL Account transaction details.
For using this feature, user have to set up matching optional fields for accounts and transaction details in G/L Optional Fields. By clicking on Replace optional field Button in Sage 300 ERP, it replaces optional fields in GL Account transaction details tab with optional fields that match those used in the Accounts Optional Fields tab.
Note: If an optional account field has no matching optional transaction field in G/L Optional Fields, then that field will not be used in transaction details.
Steps to Use: Follow below mentioned steps to use Replace optional fields option;
1. First, create optional field in Common services which you want to use for G/L account as well as for G/L transaction.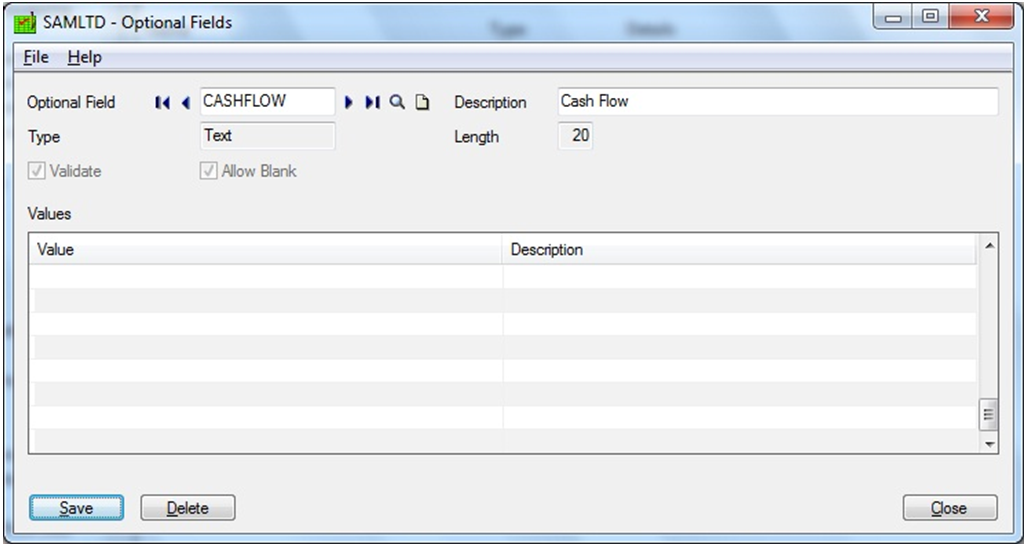 2. Assign same optional field to Accounts as well as to the Transaction Details in G/L Set up >> Optional field screen with Auto Insert field value as No.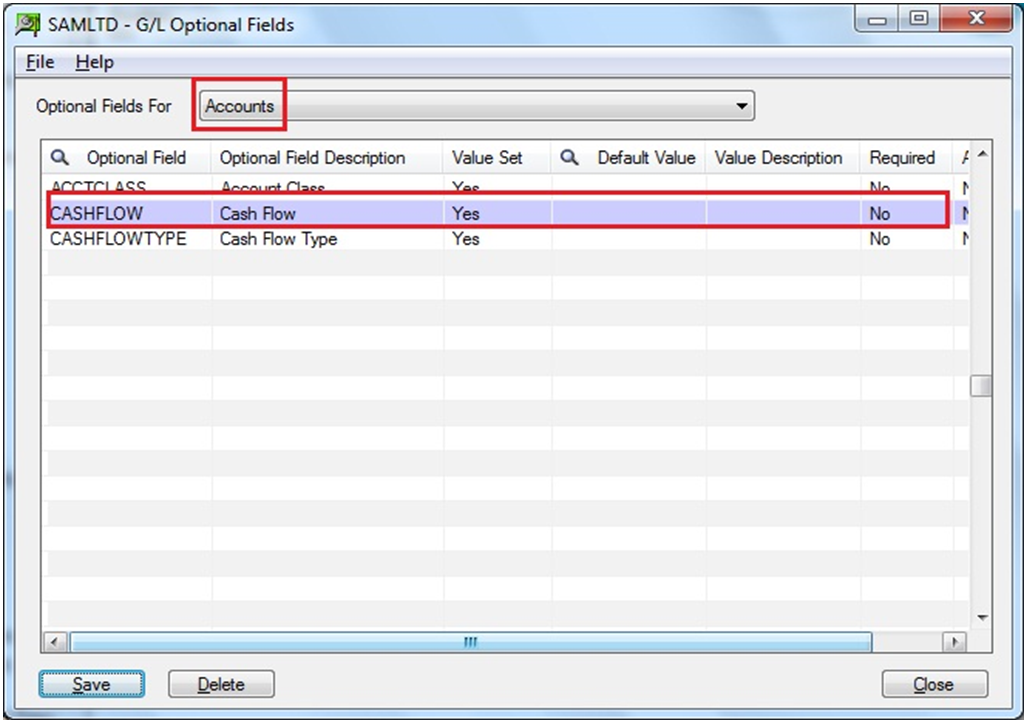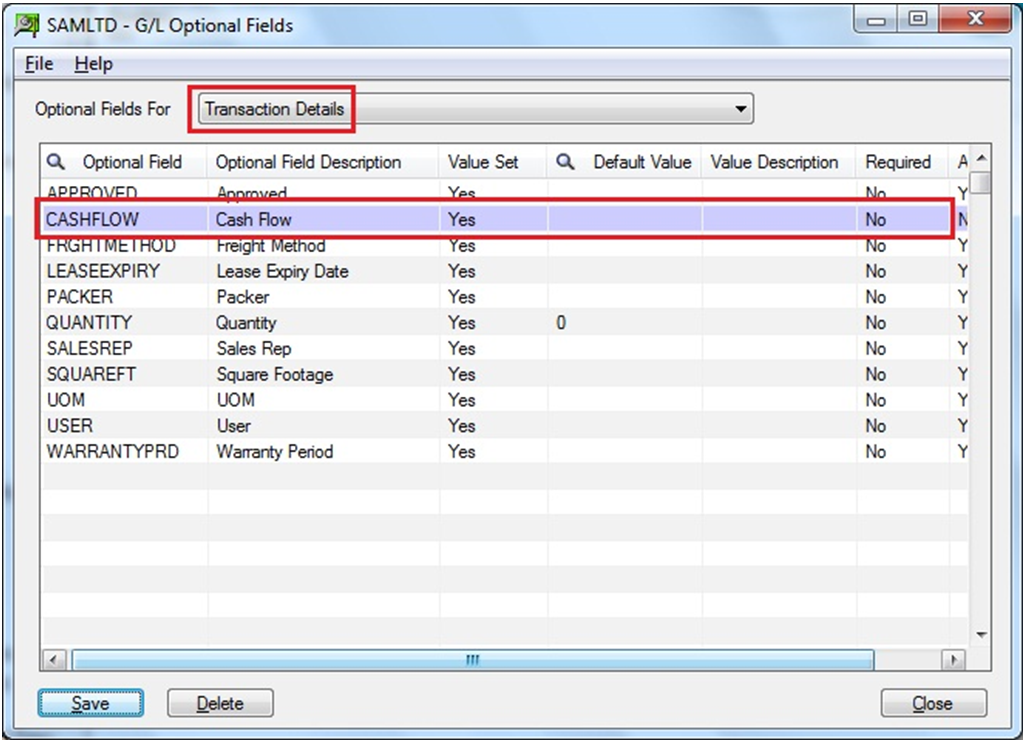 3. Now, to enable Replace Optional field Button create a new account, thus navigate to G/L Accounts >> G/L Account and create new account, Say 1002. Hence, the Replace opt Field button, would get enabled.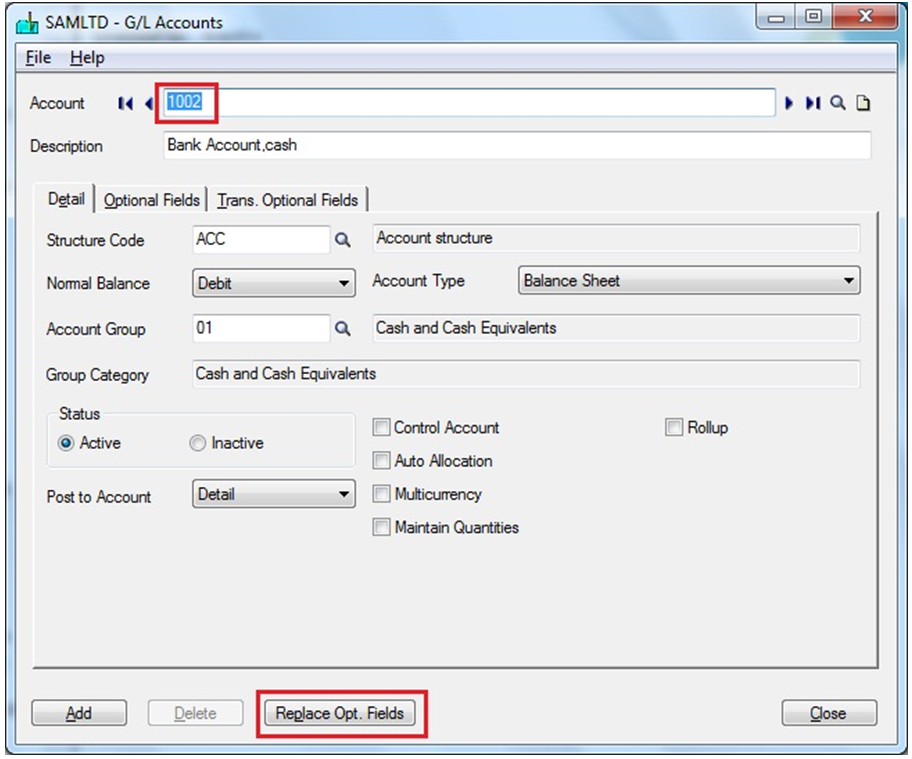 4. Check the Trans.Optional Fields tab before clicking on Replace Opt. Fields button.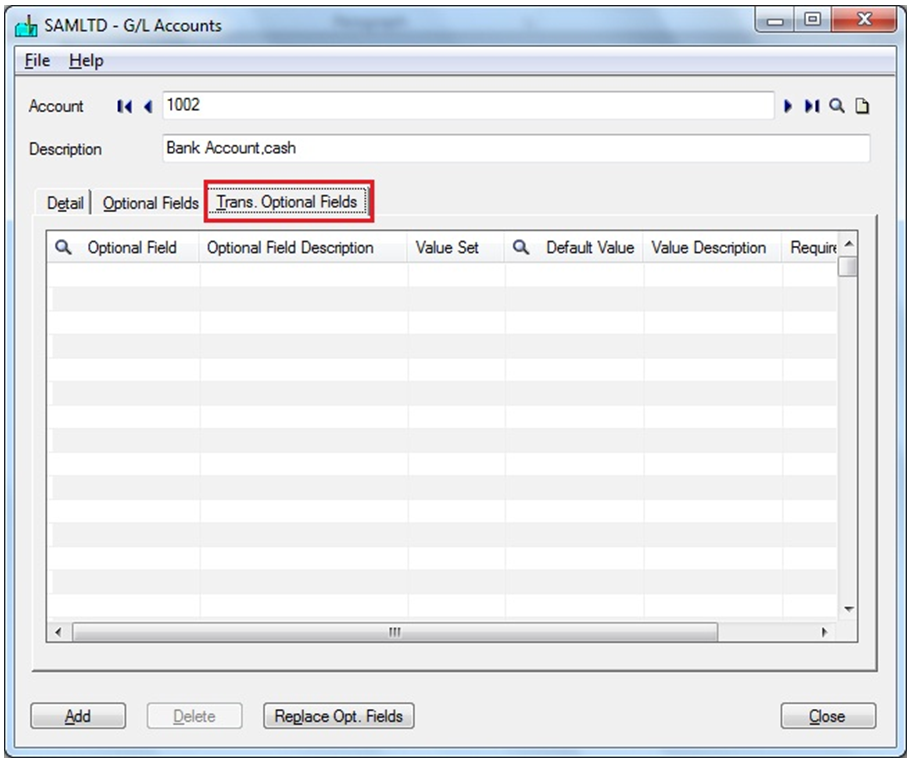 5. Insert the optional field in Optional field tab, which you want to assign for both Account and Transaction Details.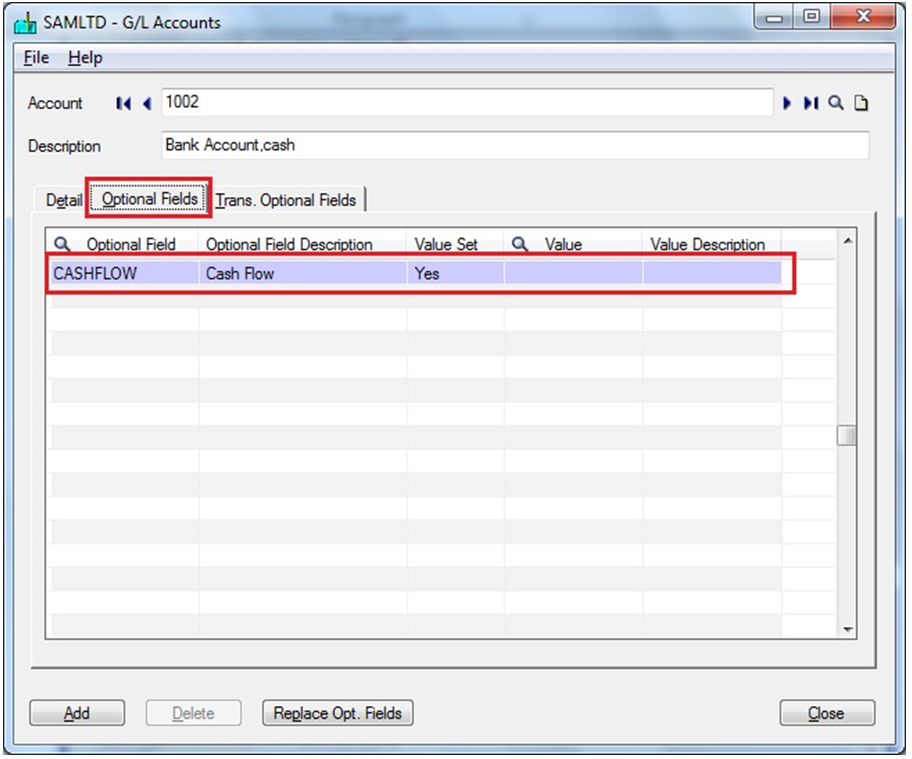 6. Click on Replace Opt. Fields button and check the optional field from Optional Field tab, as it would get replaced to Trans. Optional Field tab.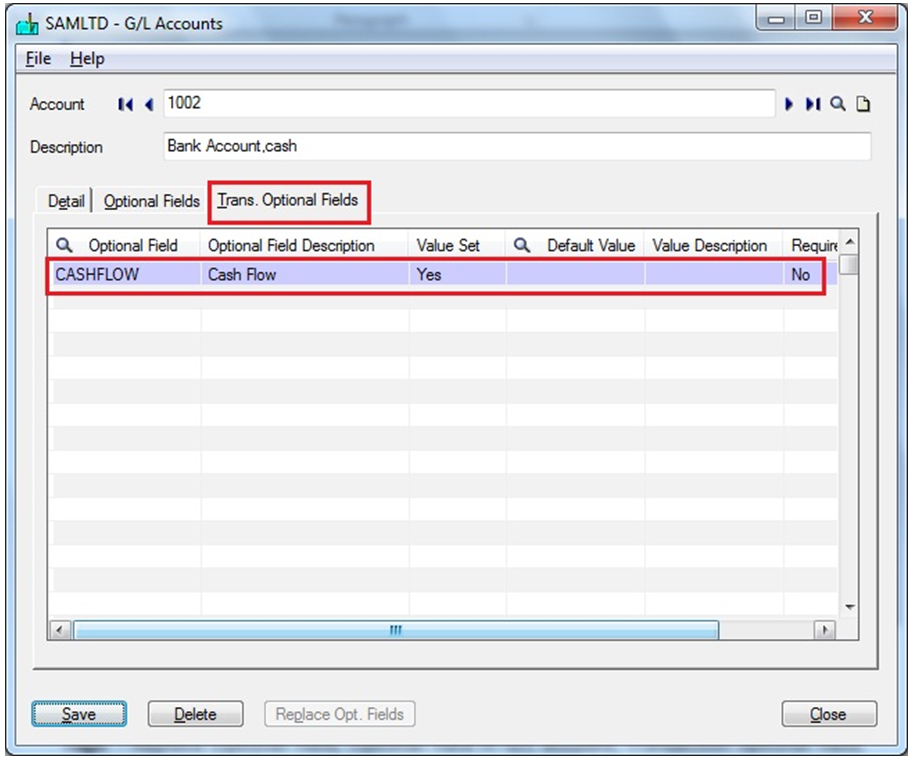 Hence, with Replace Opt. Field feature users can use same optional field for Accounts and Transaction details for new G/L Account.
Related Posts:
1. Propagating Optional Field Value from Posted AR Invoice into GL Entry in Sage 300 ERP