Many a time customer withholds payment for part of an invoice until certain terms are met with the organization working on a project. Customer may retain amount until the project is completed, or until the project reaches a specified stage of completion.
Sage 300 ERP allow us to setup these settings in the system, so that working with this type of invoices becomes easy and efficient.
Below steps demonstrate how to set customer for retention Invoices.
1. Setting at Master Level:
To set-up any customer for retain age payment, firstly we need to define some fields in customer master as mentioned below,
a) Retainage %: We have to define, what % of total invoice amount the customer is retaining with him. For Instance, Suppose Invoice total is 10,000$ and Customer is retaining 2,000$ with him that makes 20% of total invoice. Here we will define 20%.
b) Retention Period: Here we need to define the number of days after which fresh invoice of retained amount to be send to the customer. Say for an instance; System will create a fresh invoice of amount 2000 $ after 60 days from invoice date.
c) Retainage Terms: Here define due term of fresh invoice.
Also Read: Profit Margin Analysis in Sage 300 ERP
2. Setting at Entry Level: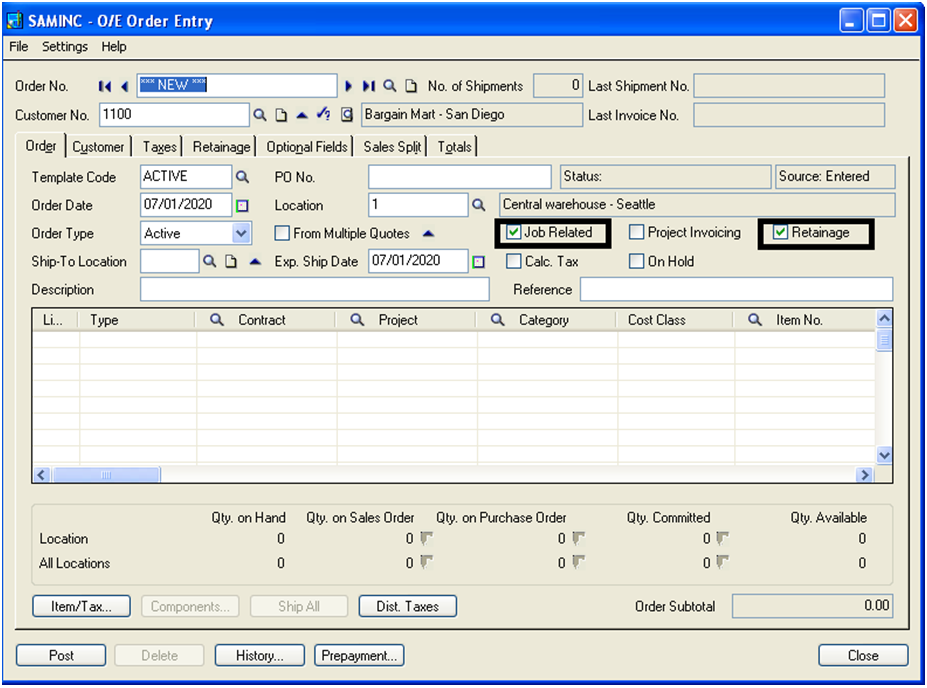 To apply retainage functionality to a particular entry we need to check two check boxes at header level named as Job related and Retainage in order tab of order entry
As we click Retainage check-box a new tab "Retainage" would appear.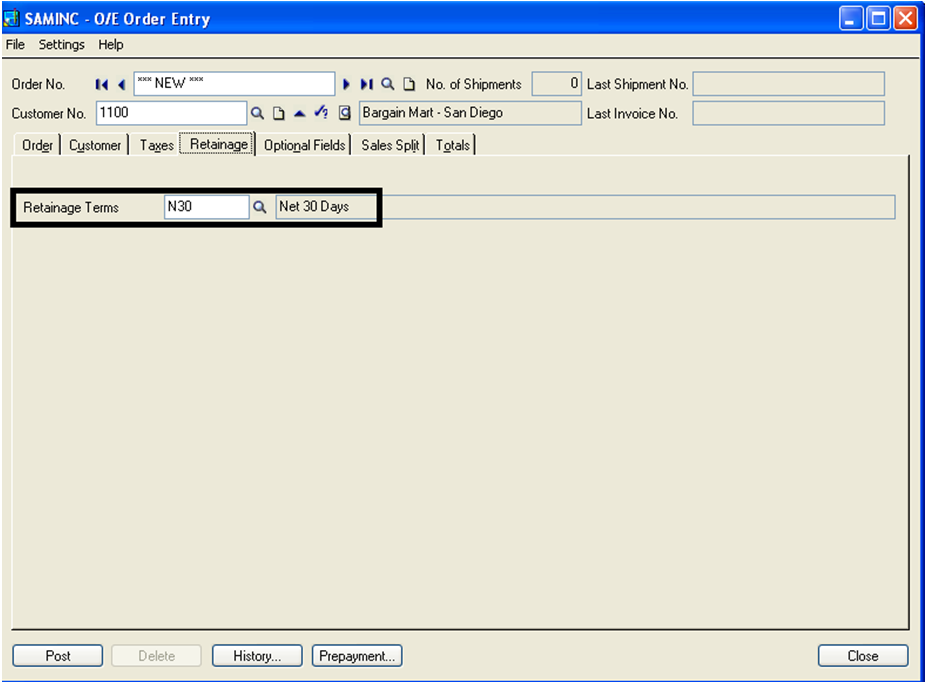 3. Create Retainage Batch:
We will find "Create Retainage batch" option in Account Receivable >>A/R Periodic Processing
When we run this utility a retainage invoice will automatically get created, provided that particular customer has exceeded his Retention Period.
Retainage invoice will be of amount the customer has retained.
4. Aged Retainage Report
Navigate to Account Receivable >>A/R Transaction Reports >>Aged Retainage, to print Retainage Report.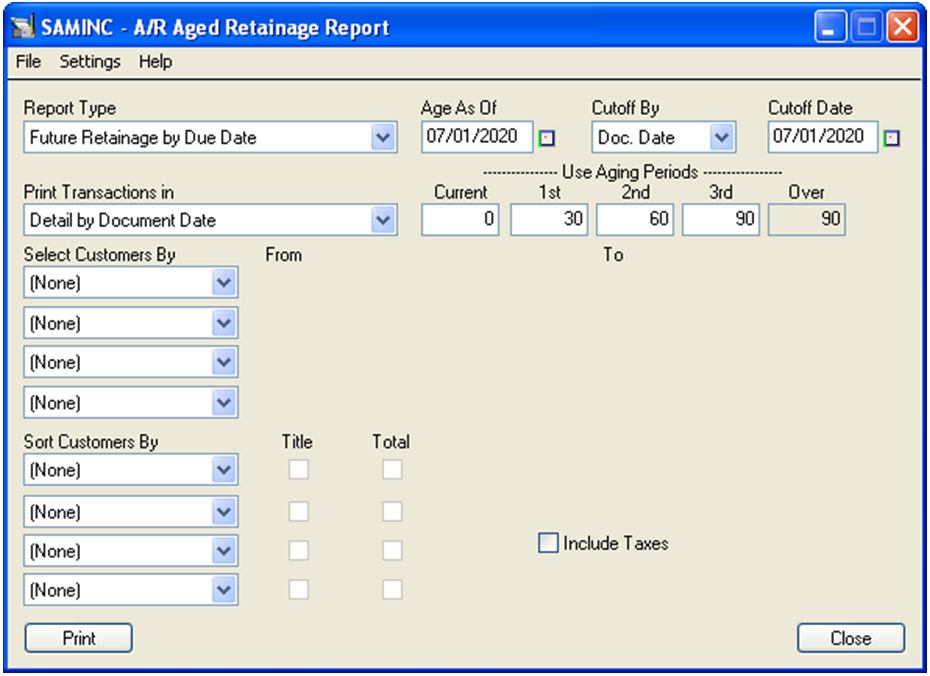 The Aged Retainage Report form lets you print reports of outstanding retainage amounts, including retainage that is overdue and retainage that is due in future.
Hence, if you follow these procedures retention invoices can be handle very efficiently in the Sage 300 ERP.
Related Posts:
1. Account Receivable Transaction Reports in Sage 300 ERP
2. Customer Transaction and Aged Trial Balance Report in Sage 300 ERP
3. Print Customer Statements in Sage 300 ERP