Transaction is a communication between buyer and seller to exchange goods or payments. User can view all the transaction of customer in a single report (AR Customer Transaction Report) whether it is an invoice or credit note or debit note in Sage 300 ERP. We have developed a similar report AR Customer ledger/ Transaction Report with some additional features like opening and closing balance which is a part of Greytrix Extended Report Pack for Sage 300 ERP.
Also Read: Greytrix Extended Report Pack for Sage 300 ERP
Standard AR Customer Transaction Report keeps track on current status of a Customer's Account and list of transactions that were posted to customer accounts over a particular period.
Our custom report is almost similar to standard Customer Transaction report. It provide different filtering option like Customer No/Group, Date range, different transaction types, different report type like Summary, Detail, Applied Summary etc. as in standard one.
Additionally we have provided more option in report UI to display Adjustment and Bank Reversal entry. Also it displays Customer Wise opening and closing balance over a period of time.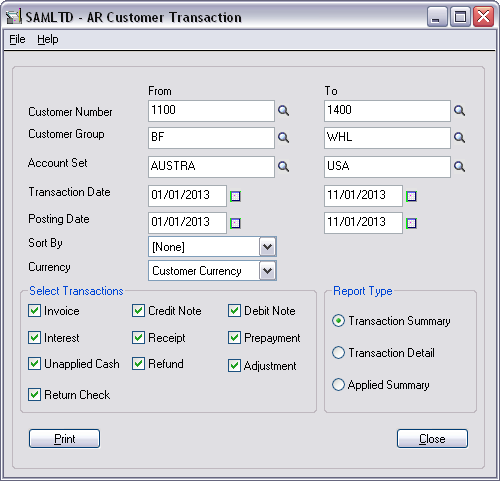 After printing report, the format of report will be as follows: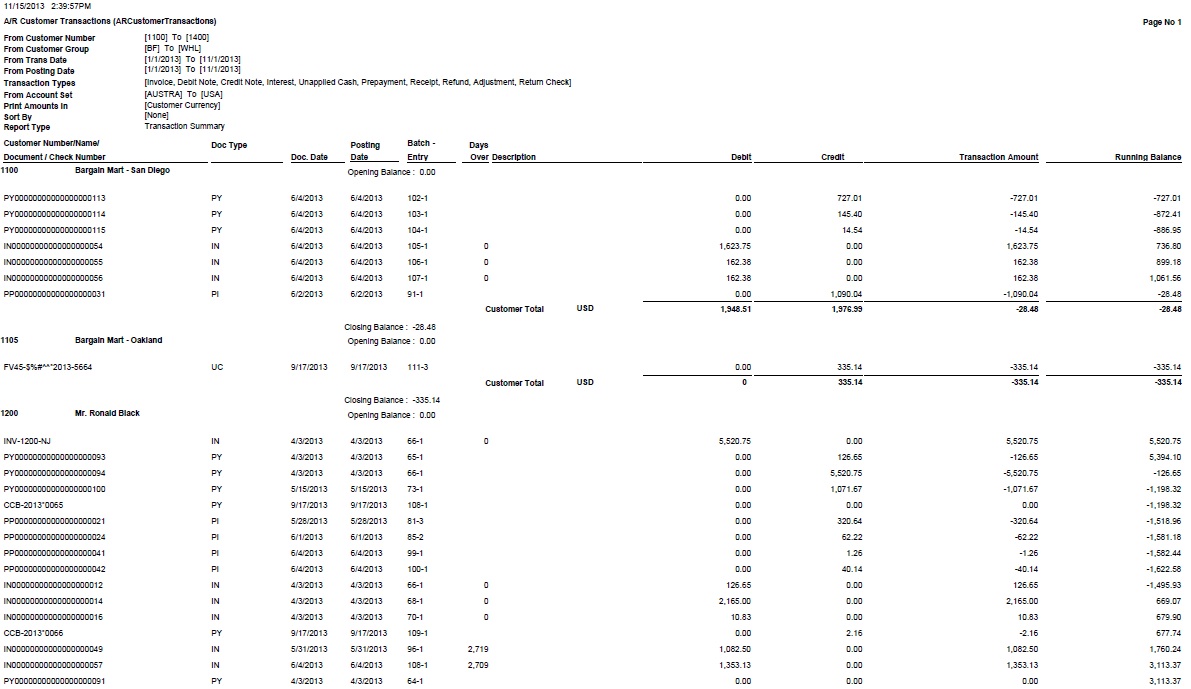 This report can also be further used to get running balance of a customer over a period of time.
Also Read:
1. Print Customer Statements in Sage 300 ERP
2. Customer Transaction and Aged Trial Balance Report in Sage 300 ERP
3. Account Receivable Transaction Reports in Sage 300 ERP
4. Propagating Optional Field Value from Posted AR Invoice into GL Entry in Sage 300 ERP
5. Order Entry Reports in Sage 300 ERP