The A/R Customer Inquiry screen provides detailed information about customers that exist in Sage 300 ERP. This helps users to know the customer information in a single click. In our previous blog Post, we had discussed about "AR Refund inquiry for Sage 300 ERP", going further, in our today's blog we will discuss about Pending Transactions in A/R Customer Inquiry screen which is related to pending transaction of the customer.
Pending tab from AR Customer inquiry screen provides the summary of transactions which provides the lists of all transactions that are entered or generated, but not posted, for an Accounts Receivable customer. It also lists the posted miscellaneous receipts for customers that have no customer record in Accounts Receivable.
New Stuff: How to deduct GTA (Goods Transport Agency) service tax in SAGE 300 ERP
To enquire about the Pending transaction of a customer
Go to Account Receivable– > A/R Customer — > Customer Inquiry.
Please refer the below screen shot.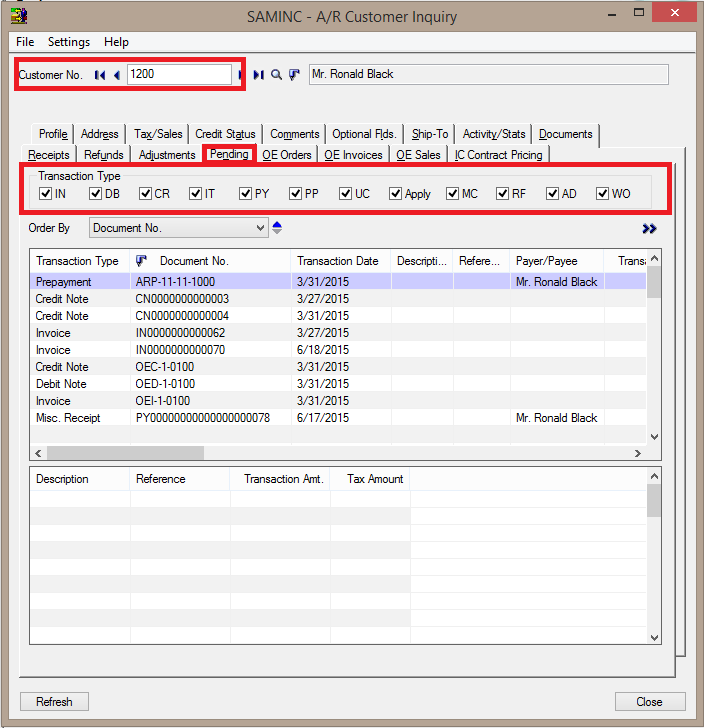 The pending tab contains two grid list, the top grid lists transactions pending for a selected customer, displaying one line of summary information for each transaction. Summary information includes header information, document totals, taxes, and retainage amounts from transactions, and the batch status of the batches that contain the transactions. The second grid shows distribution detail for selected document which user selects on the top.
Please refer below screenshot.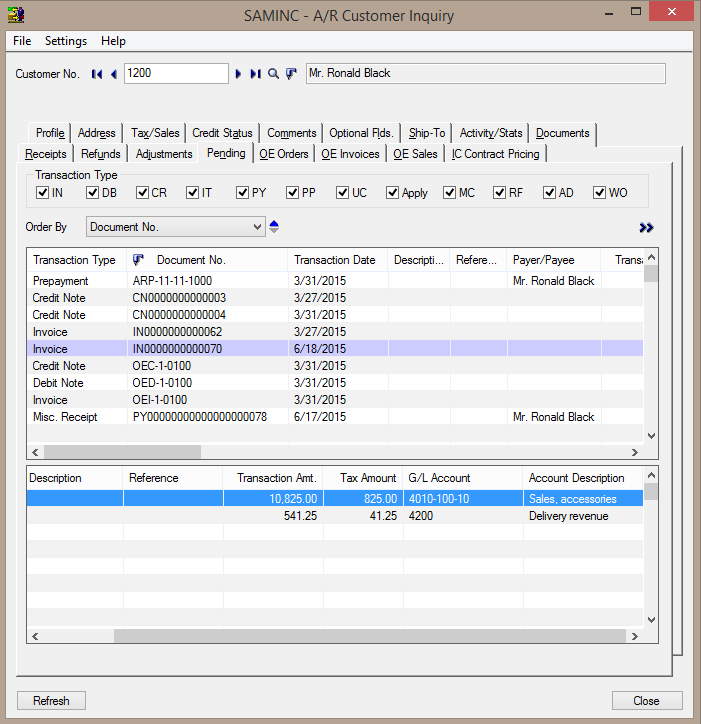 Similarly, the user can easily view the original transaction just double click on the number that identifies transactions like shipment entry form, order entry form, refund entry form,receipt entry form and invoice ,credit note ,debit note in AR invoice entry form.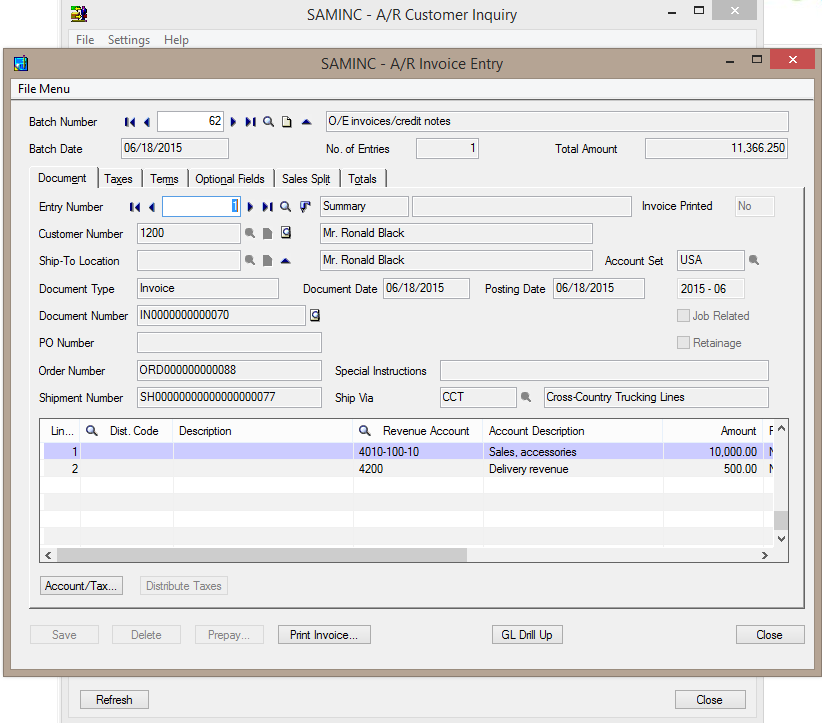 In this way, AR customer Inquiry helps users to know the pending transactions for the customers.
Read Also:
1.   Pending Shipments Inquiry in Sage 300 ERP
2.    Pending P/O Receipts Inquiry
3.    Sales History Inquiry in Sage 300 ERP
4.    IC Items Location Details Quantity Inquiry in Sage 300 ERP