With the release of  Sage 300 ERP version 2014 , Sage 300 has released enhanced features  which would help user to make business smarter and efficient.
In this blog we will discuss about the new feature "Use As Default" appended  on Bills of Material screen in inventory control.
The New Stuff: Data Integrity Check Reports in Sage 300 ERP
1) In IC Bills of Material screen Sage has introduced new option "Use As Default"
2) You can access the screen from the menu I/C Items and Price Lists–> Bills of Material.
3) The new feature allows user to mark Default BOM number in case if single master has multiple BOM defined.
4) With this, one can set the BOM number as default which is frequently used among the various BOM available for the particular item.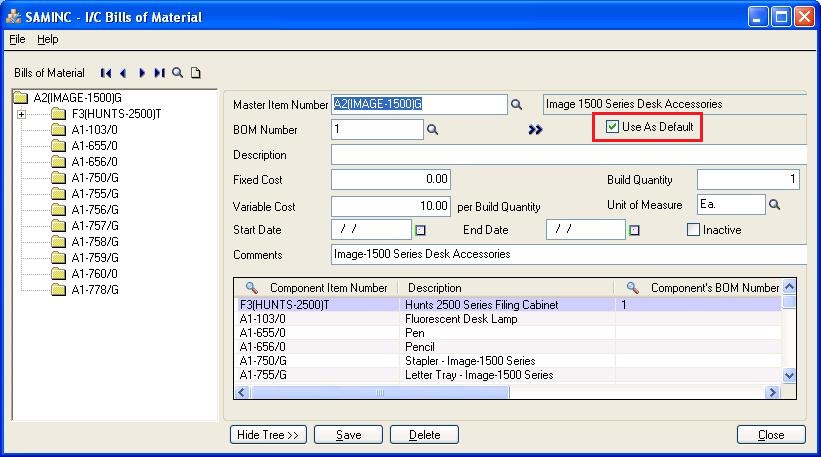 5) In above screen shot for Master Item Number "A2[IMAGE-15000]G" BOM Number "1" is marked as "Use As Default".
6) Now when you generate Assemblies for the above master item, you will notice Default BOM Number is set as "1" on Assemblies/Disassembles screen as shown in the below figure. In order to open the below screen go I/C Transactions–>Assemblies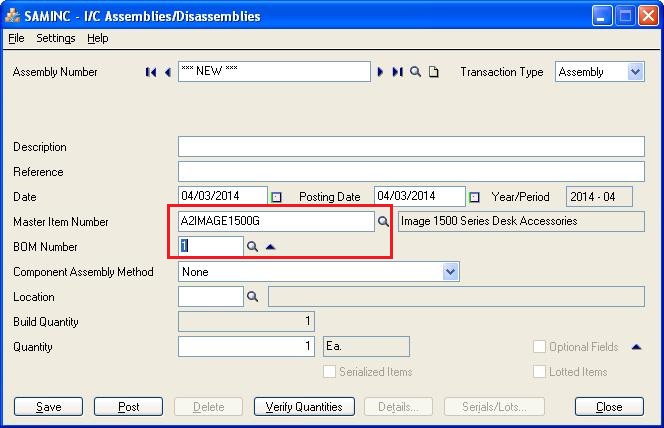 7) One can also view summary of the all the default BOM Number set for the particular Master item with Bills of Material report(Go to I/C Setup reports–>Bills of Material report)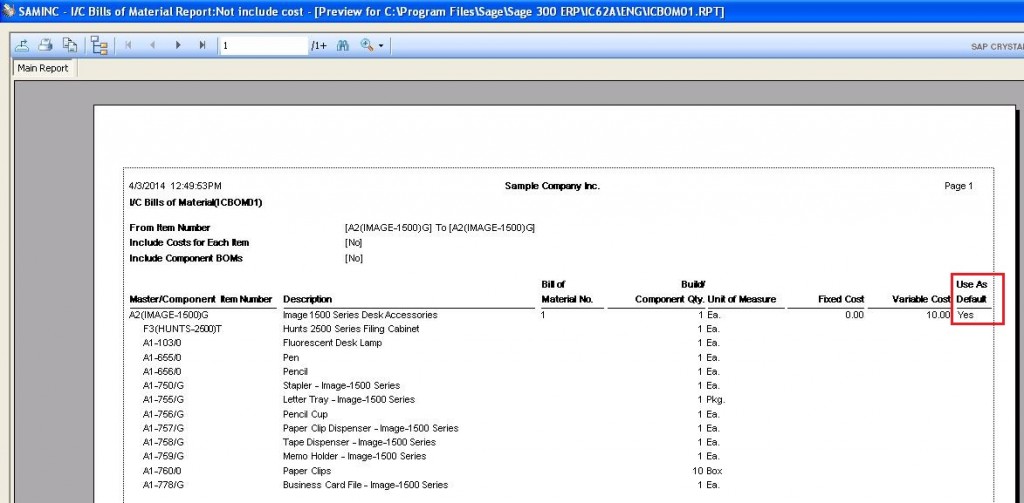 Also Read:
1) Custom Bills of Material Report for Sage 300 ERP 2012
2) BOM Setup for Manufacturing Company in Sage 300 ERP
3) Order Process for Manufacturing Company in Sage 300 ERP
4) Simplify Assembly using Sage 300 ERP
5) Using BOM and Assembly to Convert Items in Sage 300 ERP