In the absence of Optional Fields for Bills of Material; we have designed an enhancement for Sage 300 ERP; which offers additional custom fields at the component (detail) level.
We have added 10 custom fields at the component detail level. These fields are available while setting up Bills of Material from I/C Bills of Material and I/C Component's Bill of Material.
The New Stuff : Generate BOM and Kitting items on the fly from Order Entry screen in Sage 300 ERP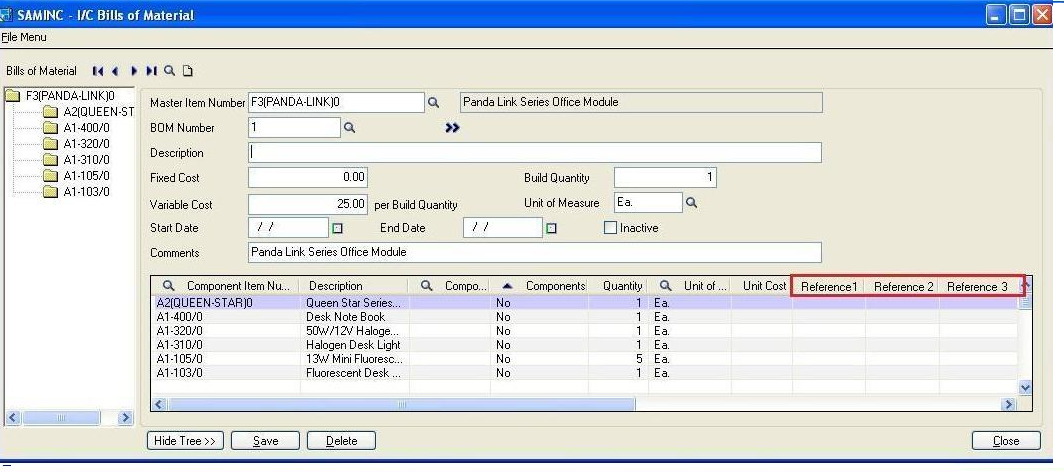 These new custom fields are stored at the database level. The data from these fields is saved along with the bills of material records and can be easily retrieved for reporting and other references.
Using these custom fields; users can store any additional information at the component level.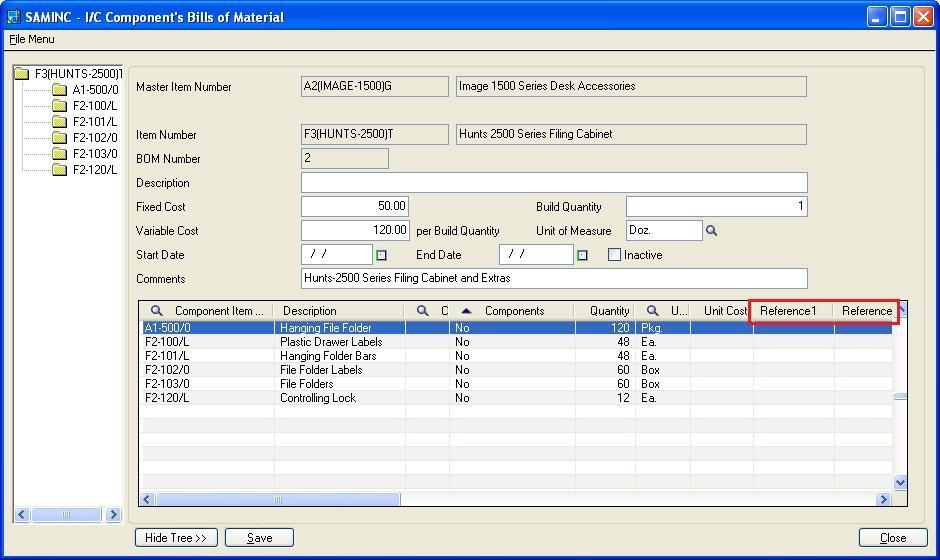 Note: This customization is done using Sage 300 SDK, as a result easy to deploy and it works with Sage 300 ERP 2012 and Sage 300 ERP v6.0A.
Also Read :
1) Custom Bills of Material Report for Sage 300 ERP 2012
2) BOM Setup for Manufacturing Company in Sage 300 ERP
3) Order Process for Manufacturing Company in Sage 300 ERP
4) Simplify Assembly using Sage 300 ERP
5) Using BOM and Assembly to Convert Items in Sage 300 ERP