As we know, the "Greytrix Extended Report" consists of important registers and vouchers, which are specifically designed and configured to meet Indian Business working style. In this blog, we will discuss about a new feature added in Greytrix Extended report pack.
The new UI "Currency Details" added in Greytrix Extended Report Pack. "Currency Details" screen allows a user to maintain name of currency and sub currency along with currency code according to the requirement.
New Stuff: Date wise IC stock Transaction Report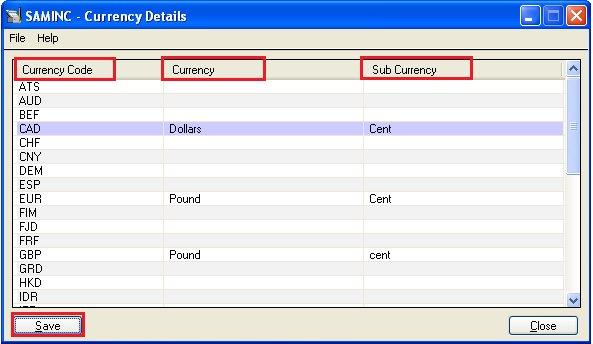 All the currencies defined in Common Services are  auto populated. Users can edit and change the details of currency and sub currency field as per his/her need.
Please note that this screen allows users to define the currency nouns only, users are not allowed to add currency codes from this screen. If user wants to add currency code then he/she needs to add the currency code in Common Services >> Currency Code.
The main motive of this screen is to have currency and sub currency description as per the user requirement in the report. So it helps the user to print the "amount in words" while printing AP invoice, AP payment, and AR receipt report.
For example: The invoice report [Please find screen shot below] displays "amount (in Words)" with currency and sub currency.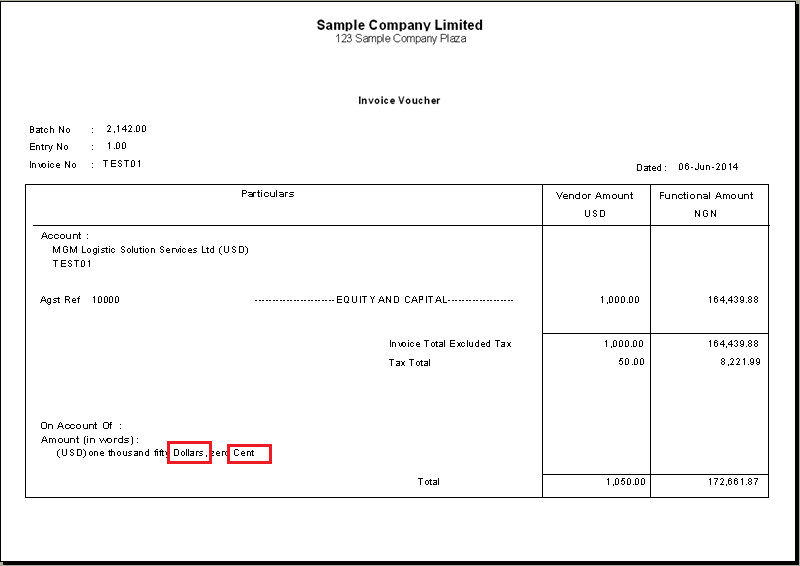 Also Read:
1. GL Voucher in Greytrix Extended Report for Sage 300 ERP
2. AP Vendor Ledger Report for Sage 300 ERP
3. AR Customer ledger/ Transaction
4. Greytrix Extended Report Pack for Sage 300 ERP