Sage 300 ERP offers a workflow where in a Requisition once approved can be pulled to create a PO.
Read About – Requisition Appovals in Sage 300 ERP
Have you ever come across a situation that once the Requisition is approved and have been pulled into PO, the user has to manually key in the cost entered in the requisition?
This might also result into errors of keying in wrong cost and processing the order at a wrong value.
Sage 300 ERP provides an option to copy the details of the requisition cost from Requisition Entry to Purchase Order. By default this option (Copy Cost To P/O) is set to NO in Requisition UI detail grid. While creating Requisiton, the user can change it to Yes and the changed cost will get reflected in PO while generating Purchase Order from that particular Requisition.
Sage 300 ERP also provides an option, which will by default copy all requisition detail Cost from Requisition Entry to Purchase Order screen.
Go to PO Setup–>Options–>Processing Tab–>Check Default Copy Cost To Purchase Order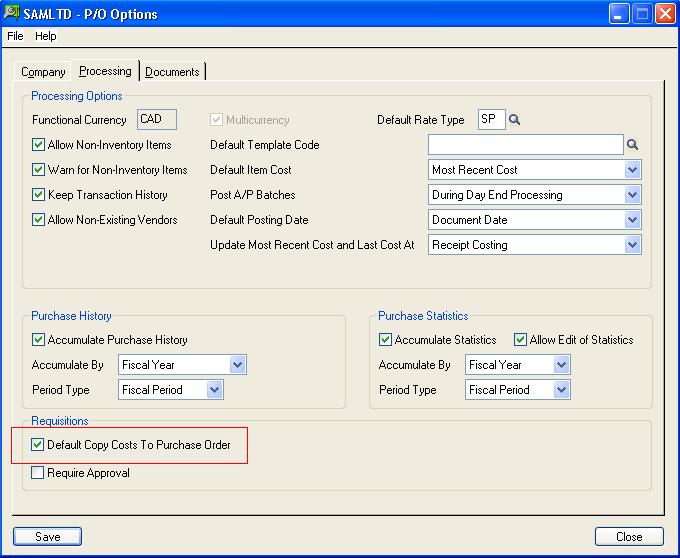 Now when you try to create a requisition, you can see that by default; the option Copy Cost to P/O is set to Yes.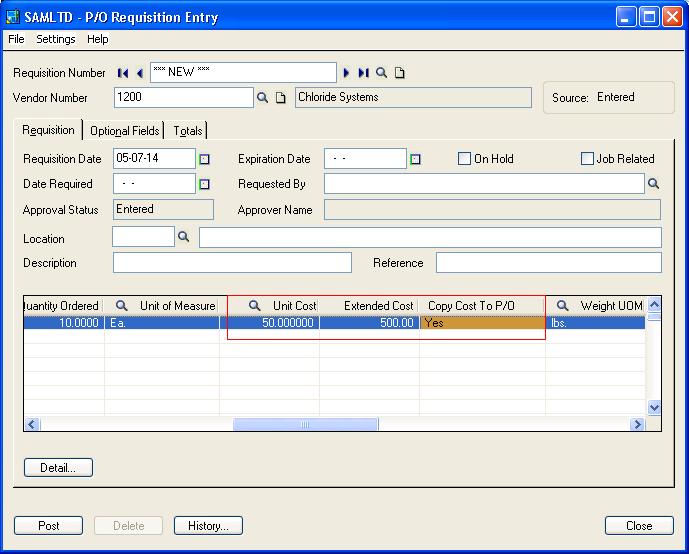 When you generate the Purchase Order from this Requisition, by default the detail cost will get copied to Purchase order.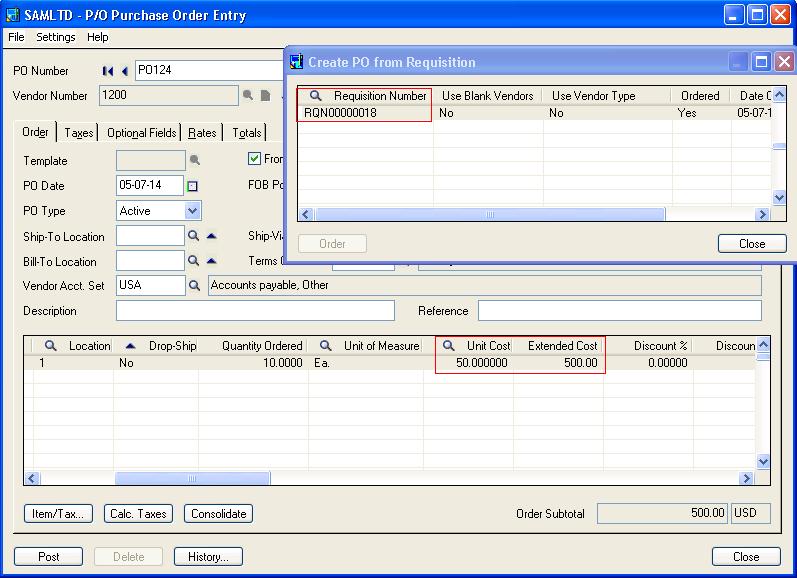 Choose this option if you want requisition detail costs to be copied to purchase orders that are created from requisitions. You can also change this setting when entering each line of a requisition. (The choice appears on the zoomed requisition detail form.)
If you do not copy costs from the requisition, Purchase Orders will use the default item cost selected in P/O Options, but you can still use the Finder to choose any other cost kept by Sage 300 ERP, or you can enter an item cost.
Also Read:
1. Inventory Cost Analysis in Sage 300 ERP
2. Cost Variance Analysis in Sage 300 ERP
3. Different Costing methods in Sage 300 ERP
4. Handling Additional Costs and its Variations in Sage 300 ERP
5. Purchase Order in Sage 300 ERP 2014