Sage 300 ERP provides an excellent ERP system to the SMEs. It has numerous features to maintain the Sales data, purchase data and the inventory data of the organization. But to take the Sage 300 ERP to next level we have come up with some additional features which will assist the Sage 300 ERP users while working on the same. In our upcoming blogs we will explore some new customized features developed by Greytrix India for their customer. In this blog we will talk about the 'Ship Commit All' customization for Sage 300 ERP – OE Shipment.
We have customized the OE Shipment screen to add a new button 'Ship Commit All'. The main purpose of this button is to ship only the committed quantity regardless of order quantity.
To illustrate on this more let's consider one scenario. Suppose a user has made order entry 'ORD000000000068'. He made order of 10 quantities and committed 7 quantities for the item.
New Stuff: How to replicate Custom Folder setting in multiple Companies in Sage 300 ERP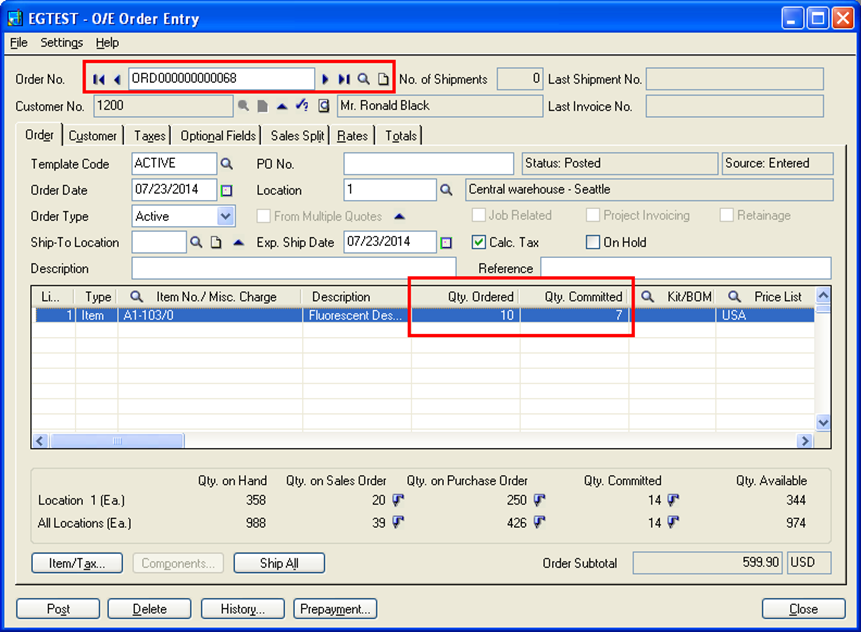 During the OE shipment, when the user will select an OE Order 'ORD000000000068' all the data from order entry will get populated in the OE shipment screen as per the standard functionality of SAGE 300 ERP. By clicking on 'Ship Commit All' button, the 'Qty. Shipped' gets fill with the quantities which were committed in the selected order.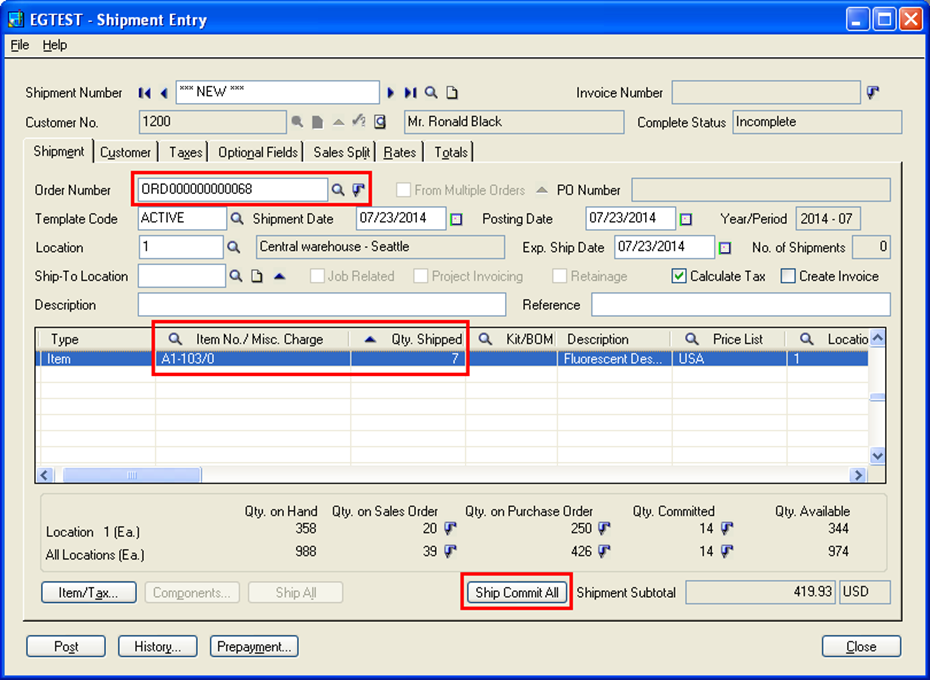 In our example we have committed 7 quantities in the order. So after clicking on 'Ship Commit All' button, 'Qty. Shipped' get updated by 7.
This makes the users' task easier when there are lots of items in order and shipment. User need not worry about entering the 'Qty. Shipped' data for each item manually, he/she just needs to click on 'Ship Commit All' button and the program will update 'Qty. Shipped'  on the basis of 'Qty. Committed' in OE Order.
In our next blog we will come with some new features on Sage 300 ERP.