In our previous blog post we discussed about Processing options in Sage 300 Inventory control. Today in this blog we will discuss about feature how to restrict the use of undefined UOM in inventory control.
New Stuff: Migrate Sales Person from Sage 50 (US) to Sage 300 ERP
Sage 300 Inventory Control module lets you define all of the buying, stocking, and selling Units of Measure that you require for inventory items using the IC Units screen and also set up default conversion factors between each of the units.
If you want to restrict user from using only those UOM's which have being defined, you can set the option "Only Use Defined UOM" in Inventory Control -> I/C -> Setup ->I/C -> Options -> Processing tab.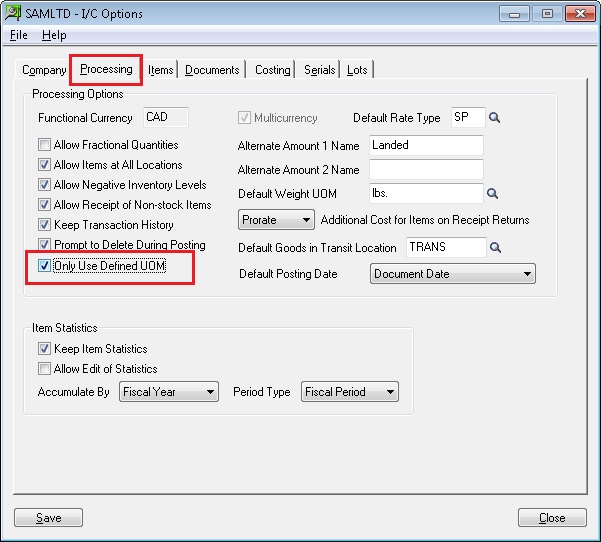 With this option "Only Use Defined UOM", you can only use inventory units of measure that you have already defined in the Units setup screen. If you try to set the undefined UOM for IC Item master, this will restrict user from using undefined UOM. Refer the below screen shot.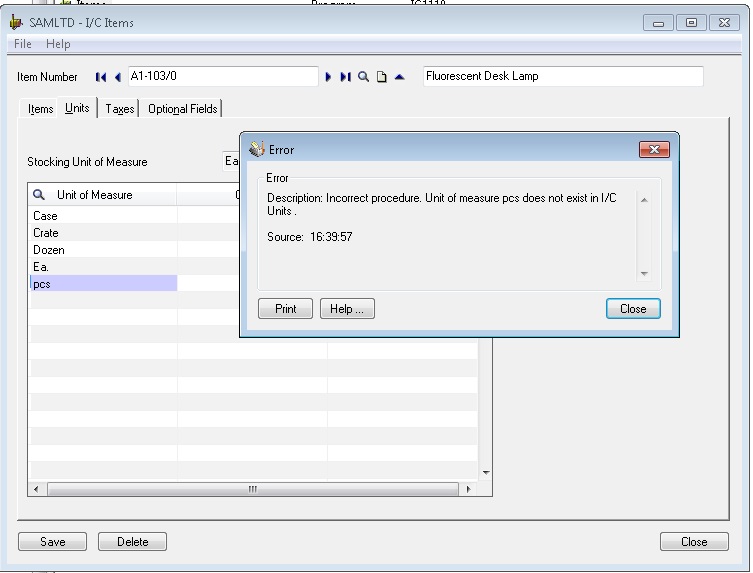 Note: This option only affects new inventory items or new units of measure that you add to existing items. If you turn on this option, it will have no effect on existing items unless you add new units of measure to item records.
With the simple steps mentioned above, you can restrict the user by using undefined UOM in inventory Control.
Tags: Inventory Control, UOM, IC option, Unit of measure, Stocking Unit of Measure, IC options, Restrict user for undefined UOM, Sage 300 ERP.
Also Read:
1. Migrate Sales Person from Sage 50 (US) to Sage 300 ERP
2. Commit All in OE ORDER ENTRY
3. How to allocate a Serial and Lot number at Order Entry screen in Sage 300 ERP
4. Sage 300 ERP for Trading and Logistic Industries Part II
5. GL Handling of Expensed Additional Cost – I