In our last blog we discussed how to get Quantity on Hand and Quantity on Sales order in O/E Shipment screen and in this blog we see how to identify Qty. on purchase order, Qty. committed and Qty. available.
When we deal with shipping of any kind of goods, we do need to know about the quantity committed for that item, Qty. available and Qty. on purchase orders in particular location and all location so that the user can easily trace the QTY and can do the shipment entry.
New stuff: Migrate Remit-To Location from Sage 50 (US) to Sage 300 ERP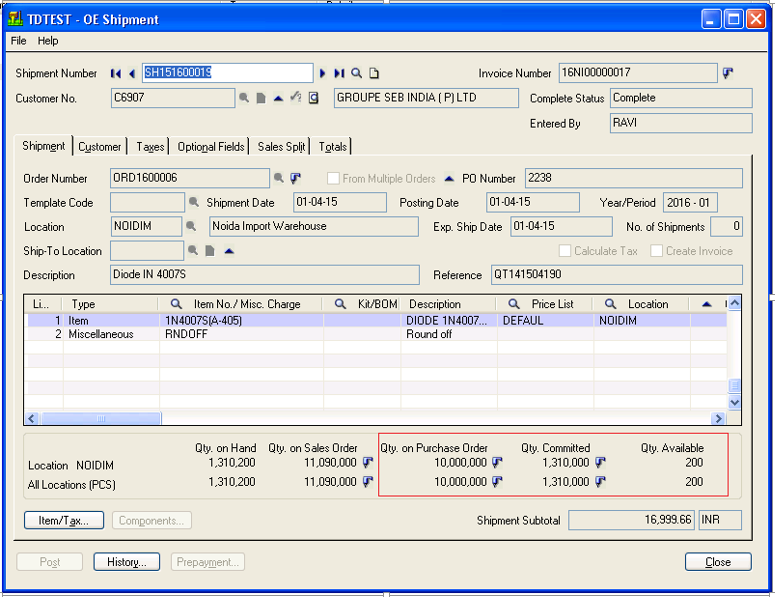 Qty. on Purchase Order:
At the screen level, the Qty. on purchase Order field directly drills down to the Qty. on the P/O. screen which shows the number of purchase orders placed by a user for the specific location and all locations.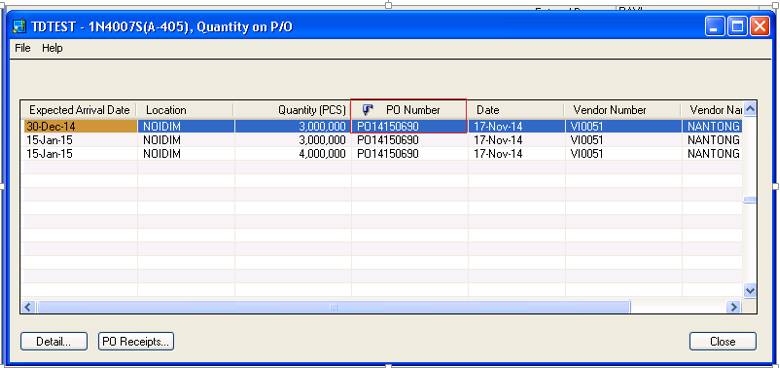 Also from QTY. On P/O. screen, the user can directly navigate to the individual purchase orders by clicking on the drill down link given on the PO number and find the details of the Purchase order like PO items and their PO quantity (Please refer the below screen shot).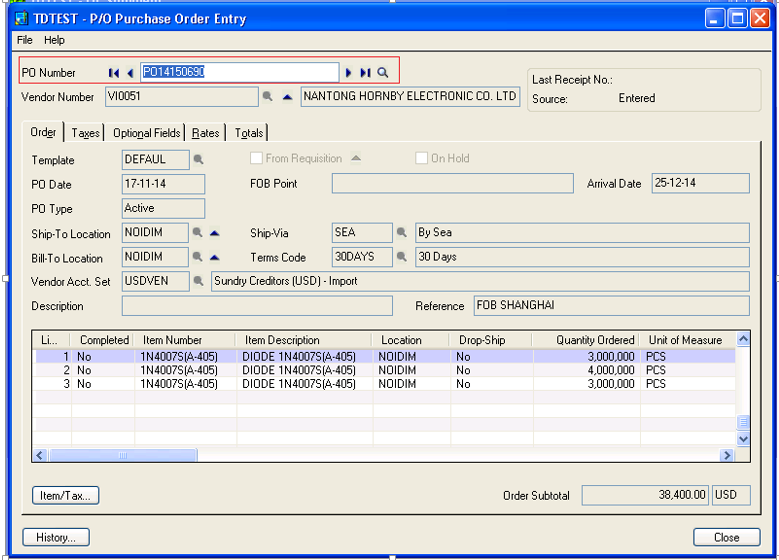 Qty. Committed:
When a customer places an order and puts some Quantity in the QTY committed column during the order then those quantities becomes dedicated to that particular order and won't be available in future for another order. So using this field on the screen, the user can easily know the number of quantities which are actually committed. The user can easily drill down to the orders in which item quantities are actually committed for a particular location/All location.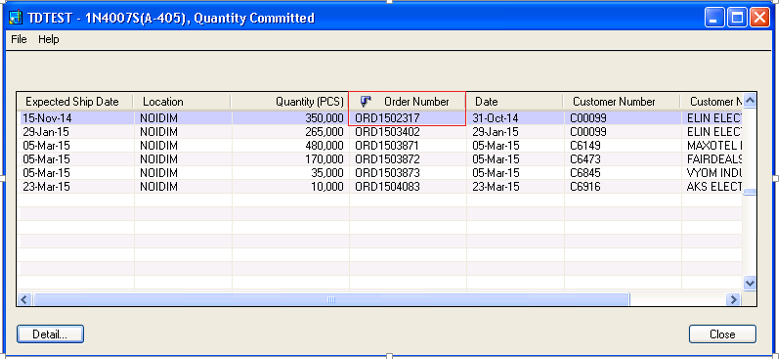 If the user wants to see a particular order entry in list then he can directly navigate with the drill down feature. (Please refer the below screen shot).
Qty. Available:
When a user wants to create the shipment entry from a particular order and wants to ship some items, he must be aware of the quantity available on that particular location and all location so that the user can ship the items and easily know the quantities available to ship.
In this way the fields shows the shipment screen which gives the user 360 degree view of the committed, available quantity and can easily navigate to the orders by just clicking on the drill down button.
Also Read:
1.Quantity On Hand Drilldown feature for OE Order Entry Screen
2.IC Items Location Details Quantity Inquiry in Sage 300 ERP
3.Item Quantities Drilldown feature for PO Purchase Order Entry Screen
4.Item Quantities Drilldown Feature for OE Shipment Entry Screen