With the latest version of Sage 300 ERP i.e. v2016 many new fields and additional features are added which made the system more easy and less time consuming.
We will discuss one of the feature in this blog added on G/L Journal Entry screen.
New Stuff: New Features in Customer Invoice correction Utility
Under General Ledger module on a G/L Journal Entry screen there has been new fields are added.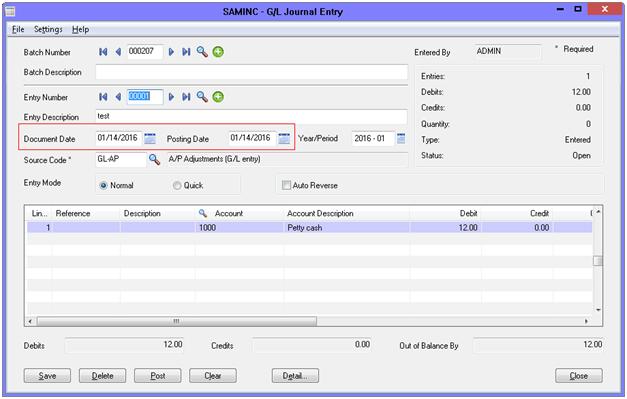 Below are the details about the same:
1. Document Date and Posting Date: Now user can enter both a document date and a posting date for a journal entry. They can select different dates for posting the batch. By default both the dates are defaulted to session date.
These fields replace the single Date field which was present in previous versions of Sage 300 ERP. Please find the screenshot below from Sage 300 ERP v2014.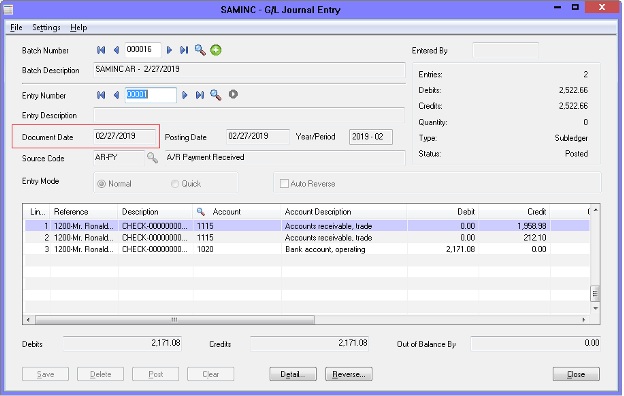 2. Entered By: – Also another field is added in Sage 300 ERP v2016 i.e. "Entered By". With the help of this field user will get to know the person's name that has entered the transaction. Please refer to below screenshot for reference.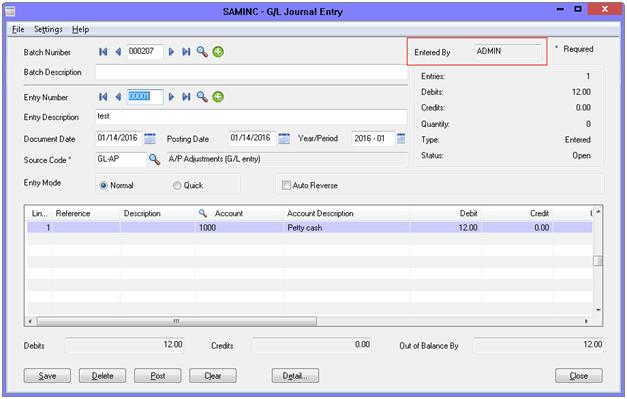 So using both the new fields' data sorting and filtering will become easy.
Also Read :
1. Post Reconciliation from Reconcile statement screen in Sage 300 ERP 2016
2. Document Attach for Sage 300 ERP 2016 released now
3. Enhanced feature in Account Payable – Payment Post All batches in Sage 300 2016
4. Enhanced feature in Account Payable – Post A/P Payment batch from A/P Payment screen itself in Sage 300 2016
5. How to Access database Utilities with Non Admin User outside Sage 300 ERP V2016