Bank Transfer entry is a transaction involving cash between one 2 Cash accounts or between 2 banks.
A user needs to follow the below mentioned steps to use "Bank Transfer Entry"
1. In sage ERP, navigate to Common services >> Bank Services >> Bank Transactions >> Bank Transfer
2. Enter the date of fund transfer
3. Then enter the Description & Reference if any.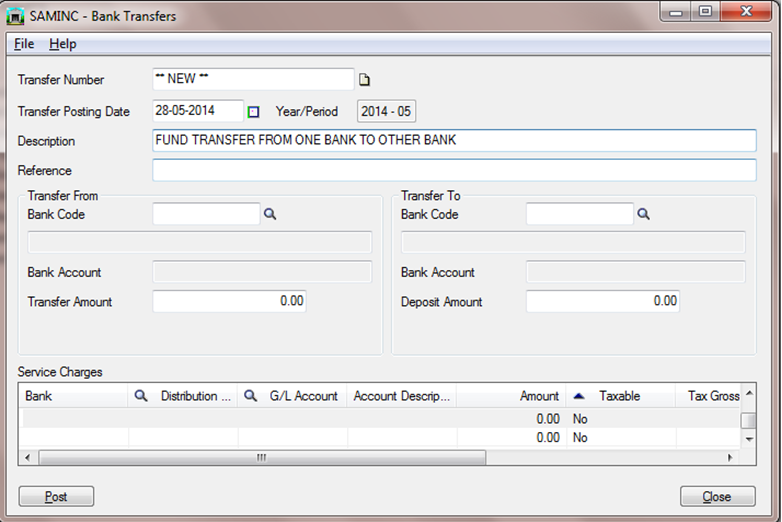 New Stuff: Invoice Action Report
4. Then select the 'From Bank' where you want to transfer the Money or Fund and enter the transfer amount, now select the 'To Bank', the deposit amount automatically reflects as per the transfer amount.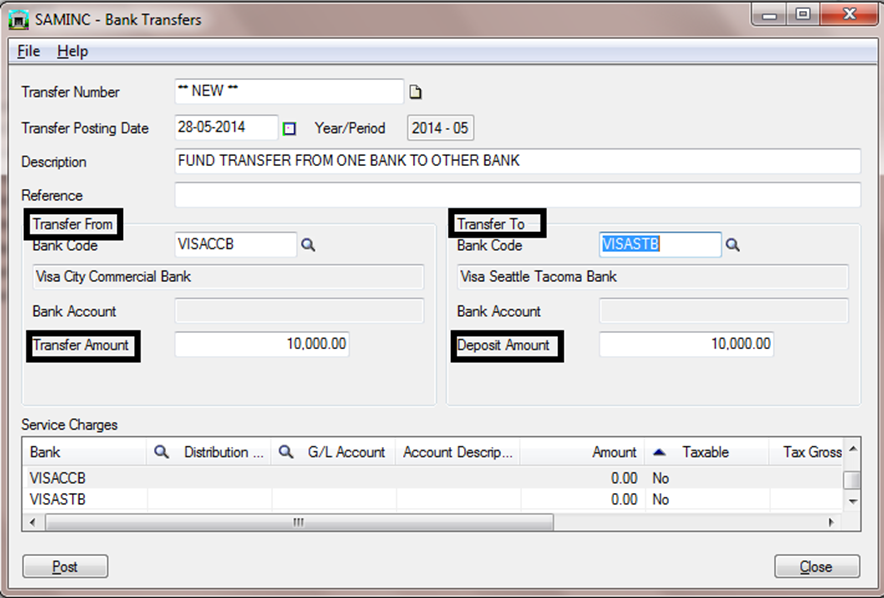 5. If any Service Charges are applicable for, from or to bank then select the G/L Account and enter the amount, then click on Post button to post entry.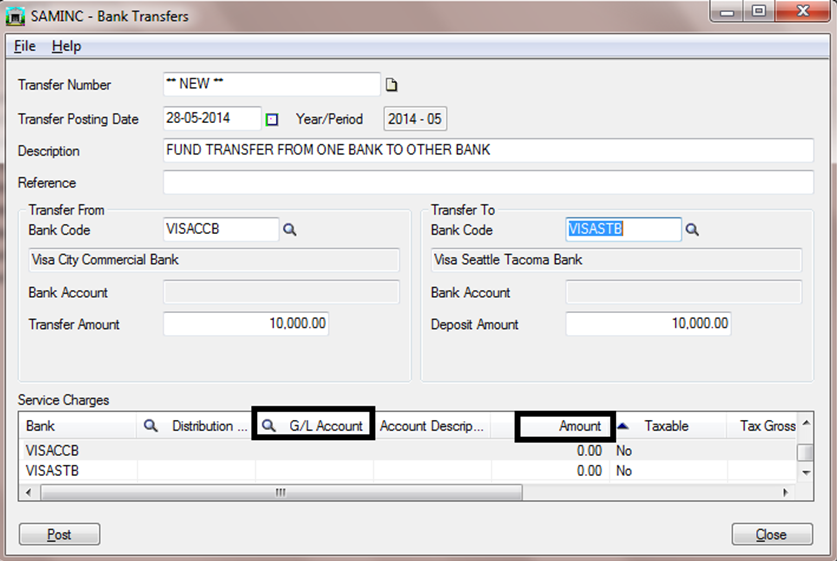 Hence, with the 'Bank Transfer Entry' user can transfer the cash funds from one bank to other bank.
Also Read:
1. Accurate Bank Reconciliation
2. Set Document Numbering based on Bank Code for Sage 300 ERP
3. Bank Reconciliation Reports in Sage 300 ERP
4. Create Bank Entry from Reconciliation Screen
5. Auto Bank Reconciliation in Sage 300 ERP