In Sage 300 ERP, under I/C Module, we have various standard reports which prints detailed transaction information related to Inventory like inventory movement, stock available on each inventory location along with transfer slip etc. But since there is no direct provision to print the report related to I/C Shipments of Inventory Control Module in Sage 300, so we have introduced new report to print transactions that were carried out in I/C Shipments Screen of Inventory Control Module of Sage 300.
For this purpose, we developed new user interface to print the records using filter condition. In this case the filter condition is on IC Shipment Number.
The new user interface is as follows: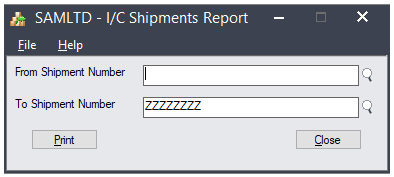 The Information Printed on report will contain data as follows (and can be customized according to client's requirement):
Company Name & Address.
Shipment Number, Date and other related fields.
Customer Name and Address (i.e. Bill To and Delivery To information).
Header level Optional Field values.
Item Number & its Description, Quantity, Unit Price, Extended Price, Detail level Optional Field Values, Grand Total in figures as well as in words, etc.
After selecting desired range of shipment number the report output will be as follows: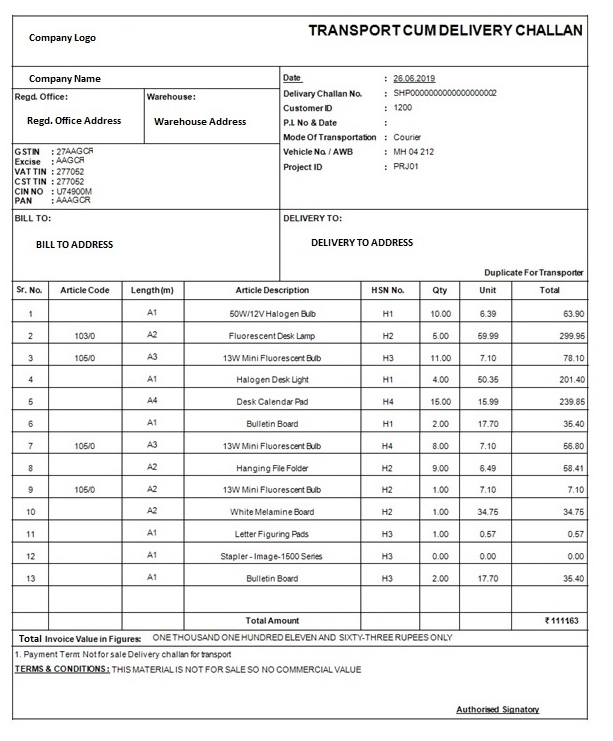 This helps user to know the issue items done from respective location by printing individual or range of IC shipments.