Sage CRM provides a very powerful and effective feature of dashboard which can be used to monitor the business processes at a quick glance to provide an instant overview of key elements of business performance.
Read our other dashboard related posts at the end of the blog.
In this blog, we will explain the steps to show Sage 300 Orders and Order Details in Sage CRM dashboards using Sage 300 SDATA feed.
Quickly Copy Sage ERP X3 Development Objects using Dictionary Copy to another Folder
Greytrix Sage ERP X3 Blog
1) Click on the Create Gadget button on Dashboard tab.


2) SDATA List from the Gadget wizard.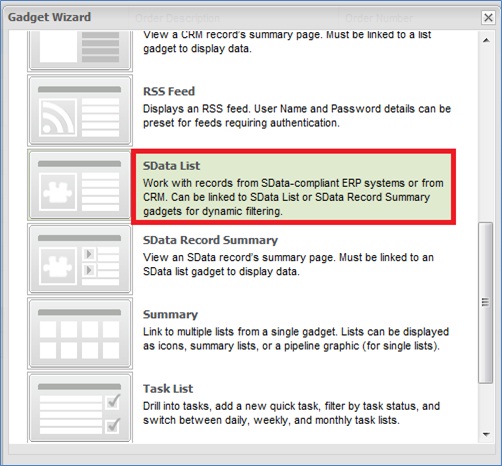 3) Following screen will show where you would be required to enter SDATA feed URL which will show the Order details.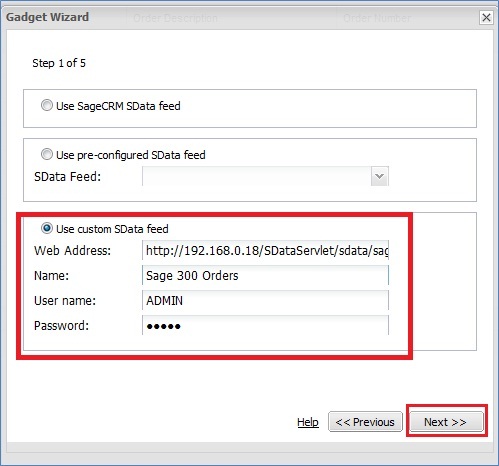 Enter the following details here,
a) Web Address : http://<<Server>>/SDataServlet/sdata/sageerp/accpac/SAMINC/oeorders/$schema
b) Name : Name of Gadget
c) User Name : Sage 300 Username
d) Password : Sage 300 User password
e) Click on Next button
Note: You need to ensure that the above link is accessible from Sage CRM.
4) Select Orders entity from the list of entity and click on Next button.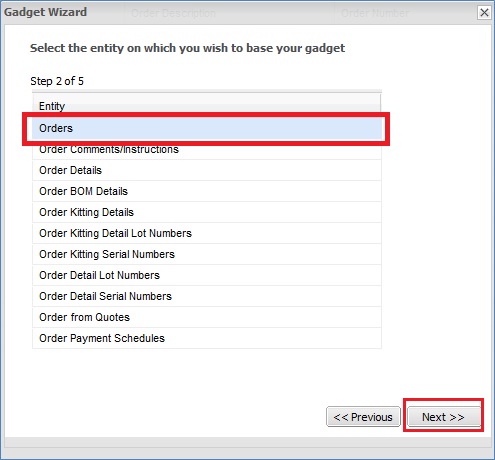 5) Select Columns from the list and click on Next button.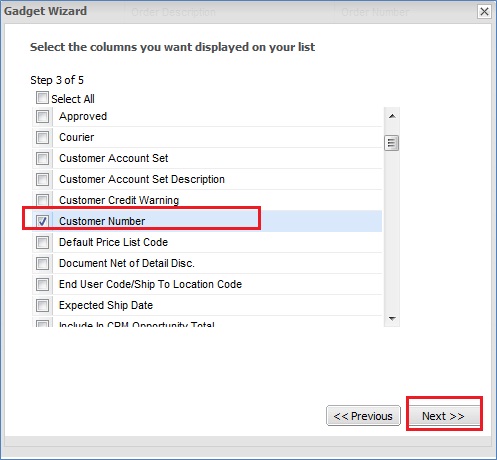 6) You will be prompted to the next screen to add filter. Kindly click on the Next button which will take you to the Step 5. Enter the Gadget details and click on Finish button.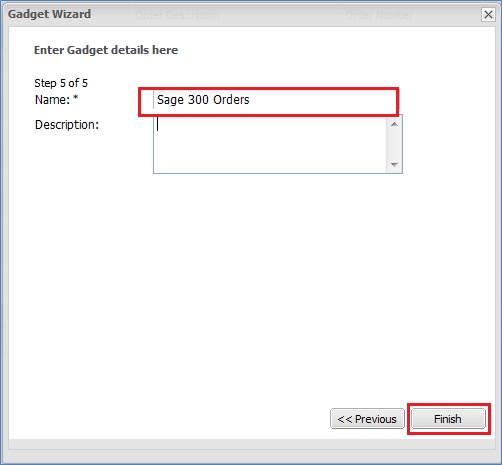 You will observe that Sage 300 Orders will also be available in Sage CRM dashboard as shown below.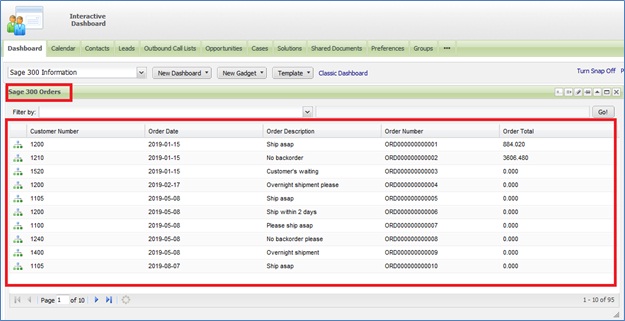 Sales Manager can even click on the Drill Down button (first column in the dashboard) to navigate to the Order Details as shown below.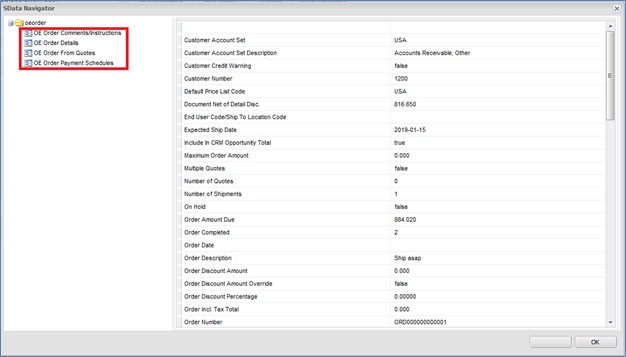 This way Sales Managers have an ability to drill into details and can easily monitor business processes.

Other Dashboard Related Posts:
1) Interactive Dashboards to help day to day CRM tasks
2) Sales Funnel on Dashboard Sage CRM 7.2
3) Create Linked Gadgets to get related information on CRM Dashboard
4) Market Trend Right On Your Dashboard
5) Handling Blog feeds in Sage CRM