Staying organize makes life easy! and Dashboards in Sage CRM help you to stay organized. The interactive dashboards are highly-customizable workspace, which enable users to control what information user need to be effective in his/her job. Also helps user to work with the frequently needed data in an efficient way.
There are various inbuilt gadget in Sage CRM which user can use such as Calendar gadget, Chart gadget etc. also Sage CRM enables users to create custom gadgets as required.
Say if a user wants to create a dashboard that will enable him/her to access all frequently required feed sites. And will keep updated on all sorts of activities like new feed posts etc. taking place on that feed site!
Also Read: Sage CRM – MAS 90/200 EES Suite Extensions – Sales Dashboard
Hence, to create a new RSS feed gadget for blog site, follow below mentioned steps;
1. Navigate to Main Menu >> Interactive dashboard >> New Gadget >> Create Gadget.
2. From Gadget Wizard select the Gadget Type RSS Feed.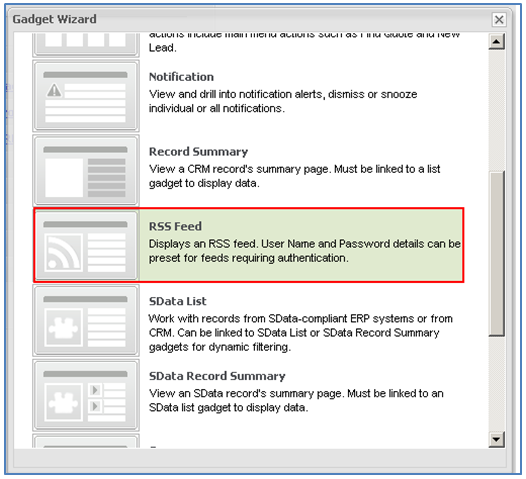 3. Once you select this option you will be navigated to the next step.
4. Enter the web site address and click on Next.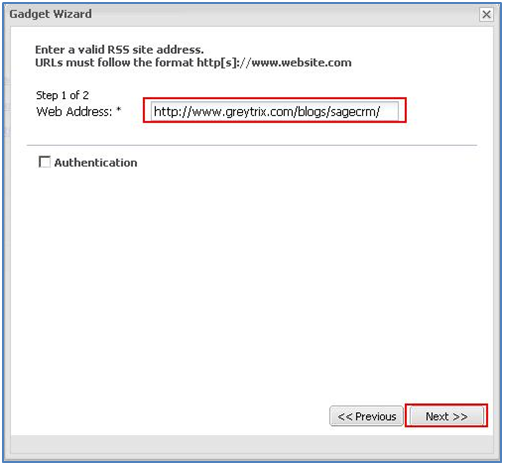 5. Name your gadget and description. Then click on Finish.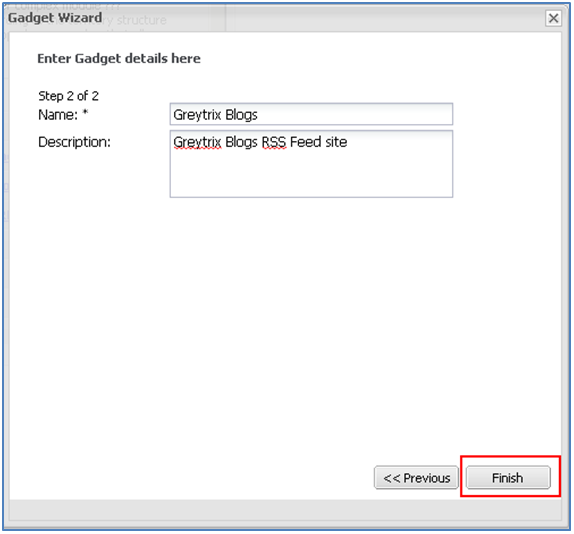 6. Clicking on finish will launch the newly created Feed site gadget for Greytrix Blog site as below.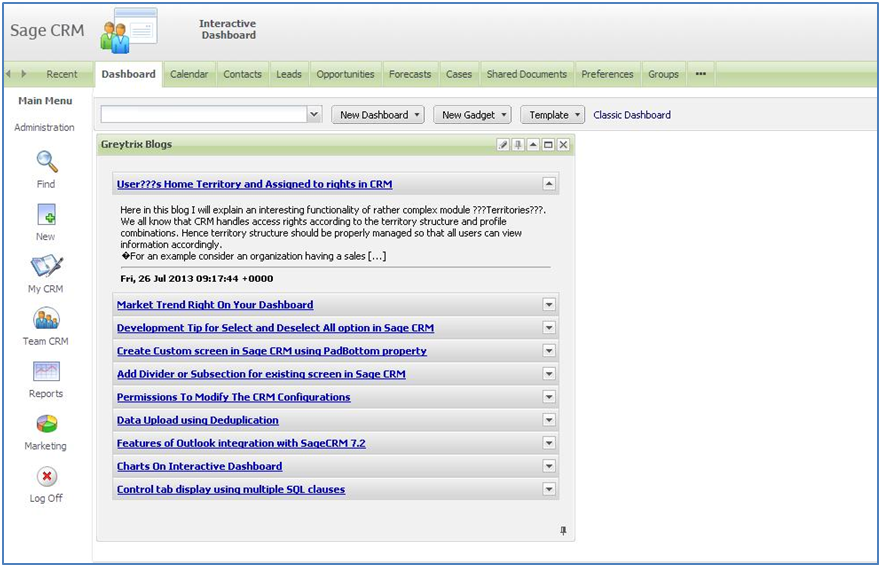 On clicking on hyperlink in the list, gadget will open blog site in new tab of the browser. Dropdown arrow on the feed will display information about the blog posted. This will enable you to know the details from within Sage CRM.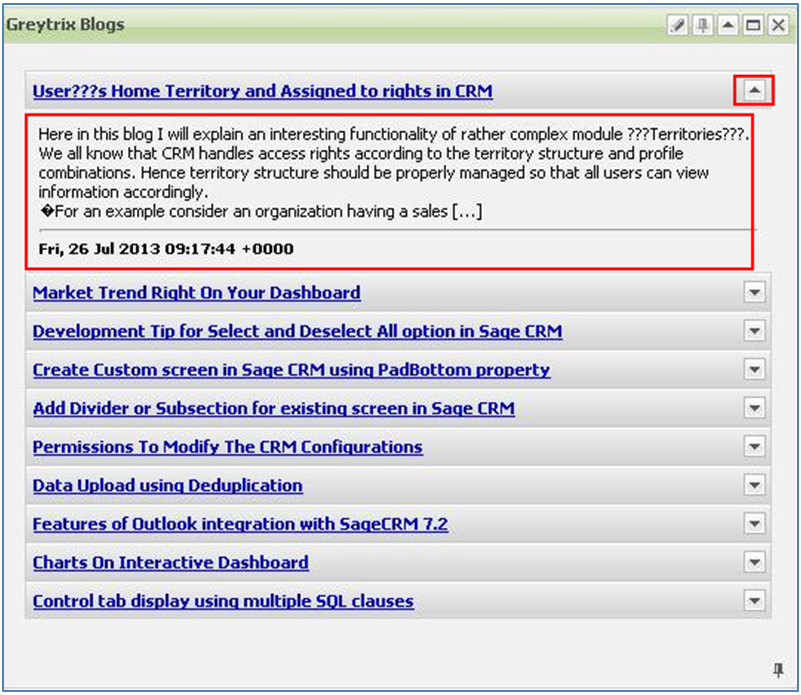 This way Sage CRM interactive dashboard RSS feed gadget will help you be updated with all the latest feeds getting posted and also allow you to go through the feed sites right from within CRM, saving your efforts.
Related Posts:
1. Market Trend Right On Your Dashboard
2. Charts On Interactive Dashboard
3. Show data on Classic Dashboard using Custom pages
4. Interactive Dashboard Error on SageCRM 7.0
5. Multi bar Graph in SageCRM