In our new integration product (Sage ERP X3-Sage CRM), we have provided users with a feature where users can promote Orders, Customers and Quotes from Sage CRM to Sage ERP X3. In our previous blog posts, we discussed steps to promote a customer from Sage CRM to Sage ERP X3 and  linking existing Sage ERP customer with Sage CRM.
New Stuff: Steps to install GUMU Sage 100 Module

In this blog, we will go through the steps which need to be followed for promoting a Quote from Sage CRM to Sage ERP X3.
Once you are done with configuring our GUMU integration and synchronizing all the dropdowns, user can create a Quote from the integrated customers. For this, user will have to follow below steps,
1.   Select an Integrated Customer for which you want to create a Quote.
2.   Click on New Quote for that customer.
3.   Select the Sales site and Shipment site for that particular Quote and click on the Continue button.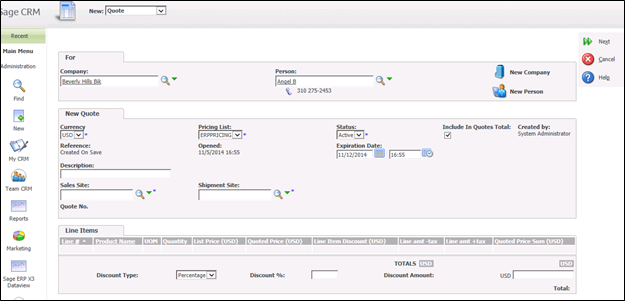 4.   Click on New Line Item to add the line item and select product from the Product SSA field
5.   User can also select product from the Sage ERP X3 lookup link.



This page displays information on real time basis directly from Sage ERP X3.  Also this Page filters the product depending upon the shipment site selected.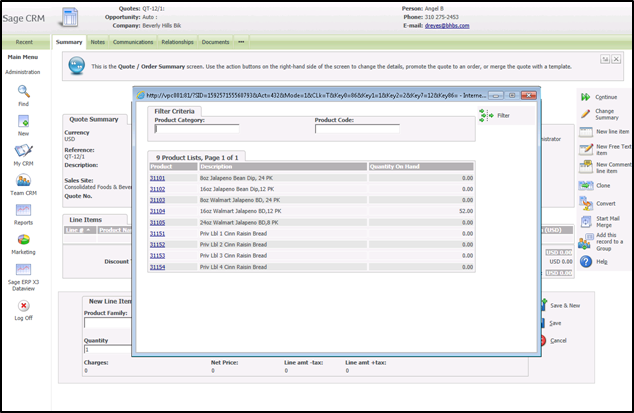 6.   Once Product is selected, it will load Customer pricing for that particular Item.
7.   User can also change the Quoted price from the Line item entry screen.
8.   Once you have saved the line item, Promote Quote Button will be visible in the Menu button List.
9.   Click on this button to promote the newly created Quote from Sage CRM to Sage ERP X3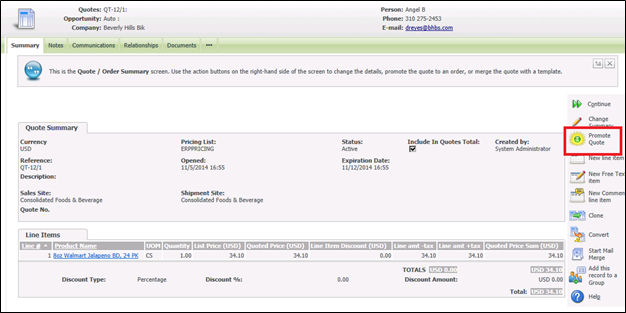 Please Note that once the Quote is promoted, user cannot edit that Quote from Sage CRM.
Also Read:
1.   GUMU for Sage CRM- Sage ERP X3 – Sage ERP X3 Side Configuration
2.   Default quote expiration/Delivery date setting in Sage CRM
3.   Synchronization Setting in GUMU for Sage CRM – Sage ERP X3
4.   GUMU for Sage CRM – ERP X3 – GUMU Sage CRM side Configuration
5.   Link Customer functionality in GUMU for Sage CRM – Sage ERP X3