In our previous blog , we had discussed about various GUMU for Sage CRM – ERP X3 features like Import Customer, Import Product, and Synchronize Dropdown etc. In this blog, we will go through the feature of Promoting Customers from Sage CRM to Sage ERP X3.  Our GUMU integration provides users with the ability to promote customers from Sage CRM to Sage ERP X3 on a real time basis.
User can promote customer to Sage ERP X3 in below two ways:
1.   From Company Summary Page: In Sage CRM, on company summary screen, we have provided a "Promote Customer" button.   Whenever user promotes any customer from this page, the customer will be promoted to Sage ERP X3 with all the default values defined for the selected category for that customer.  These default values are for the below fields which are required field.
a.   Currency
b.   Language
c.   Tax Rule
d.   Payment terms
If any of the above field does not contain any value defined for it in selected category, then GUMU navigates user to Business partner tab to fill in all the require details from the business partner tab and then from that page, the user can promote the customer.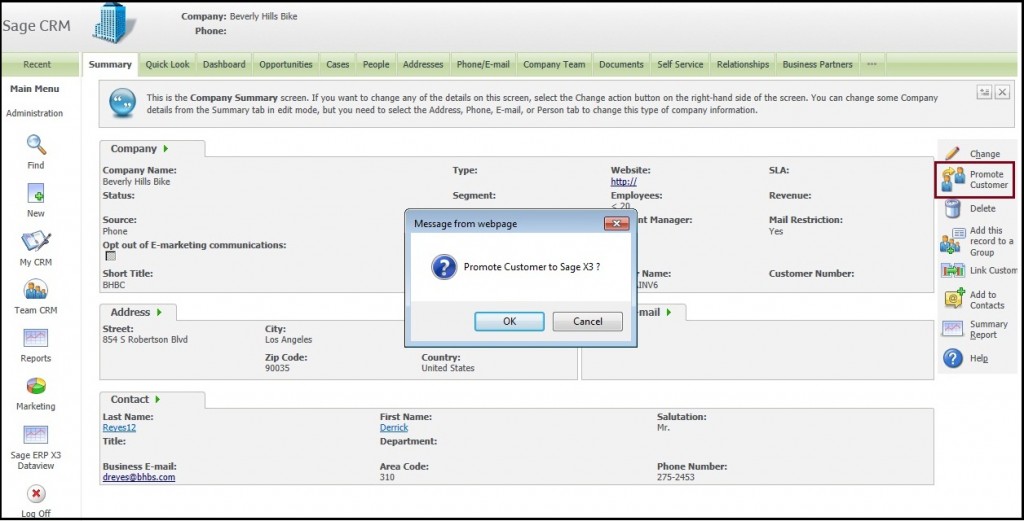 2.   From Business Partner tab:  User can promote customer from this page as well.  Here user can change and select the category and other required field as per their choice.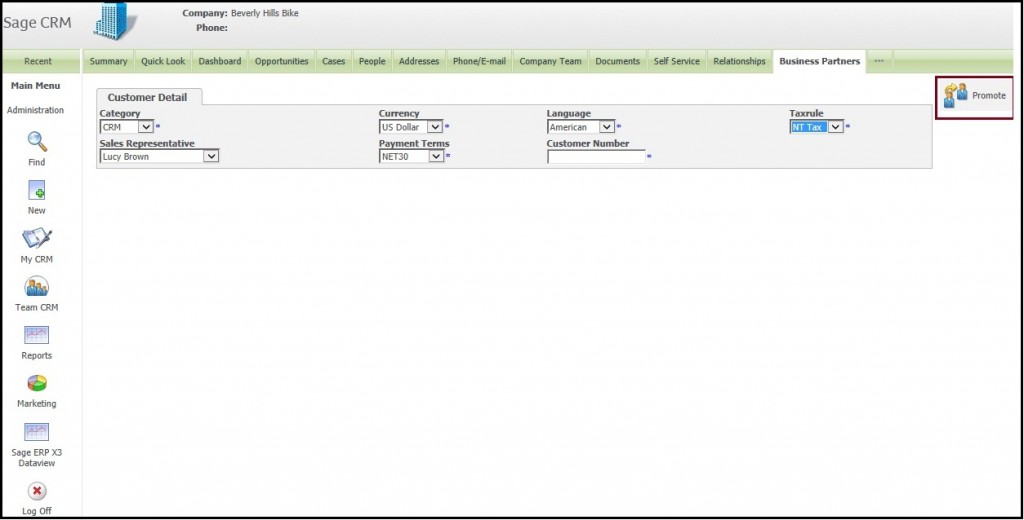 If a customer is promoted successfully to Sage ERP X3, then the system will return success message along with the customer number as shown in below screenshot.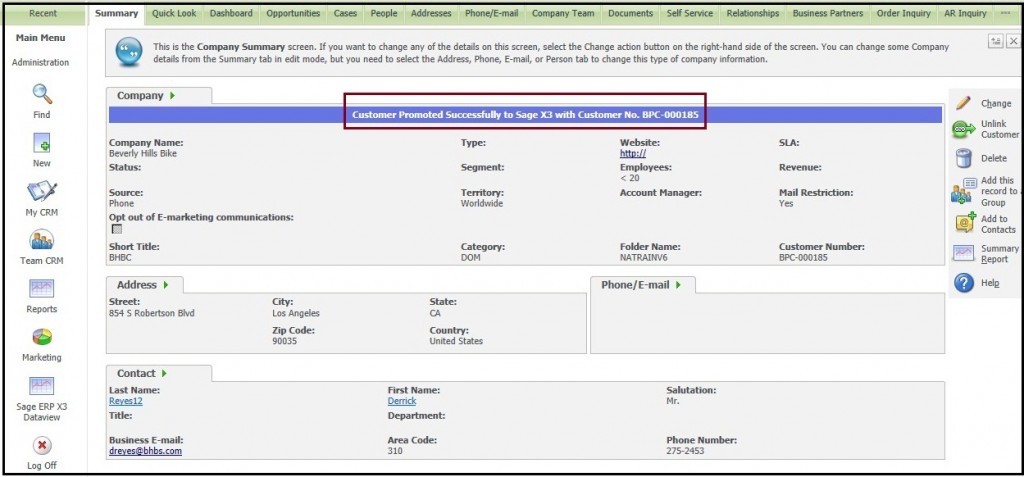 If a customer is promoted successfully to Sage ERP X3, then the system will return success message along with the customer number as shown in below screenshot.
Also Read:
1.   Synchronization Setting in GUMU for Sage CRM – Sage ERP X3
2.   GUMU for Sage CRM – ERP X3 – GUMU Sage CRM side Configuration
3.   GUMU for Sage CRM – ERP X3 – Import Product
4.   Real Time Tabs in GUMU for Sage CRM – Sage ERP X3
5.   Default quote expiration/Delivery date setting in Sage CRM