You all are aware that sage has introduced the latest release for Sage CRM i.e. 7.3. With this release sage has introduced some new features which we have discussed in recent blogs. Among them another new feature available is Enhanced Text Editor in Email and Mail Merge Template.
New Stuff: Sales Metrics for Managers in Sage CRM 7.3
In previous versions, text editor of email template was small in size. And whenever body of email template was large then we used to scroll down each and every time to check the content as shown in below screenshot.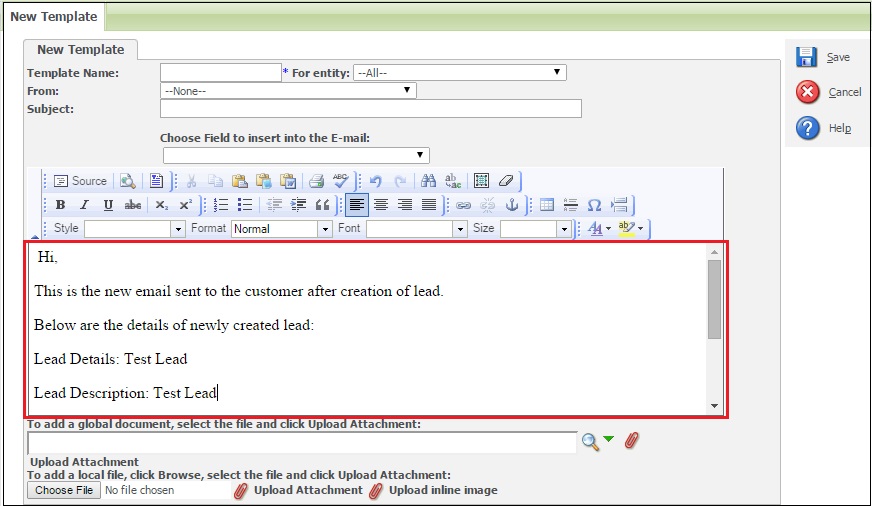 In Sage CRM 7.3, by default text editor is large in size comparative to previous versions. Also, there is one Maximize button available to maximize the editor to help you to see your work more clearly. Please refer below screenshot.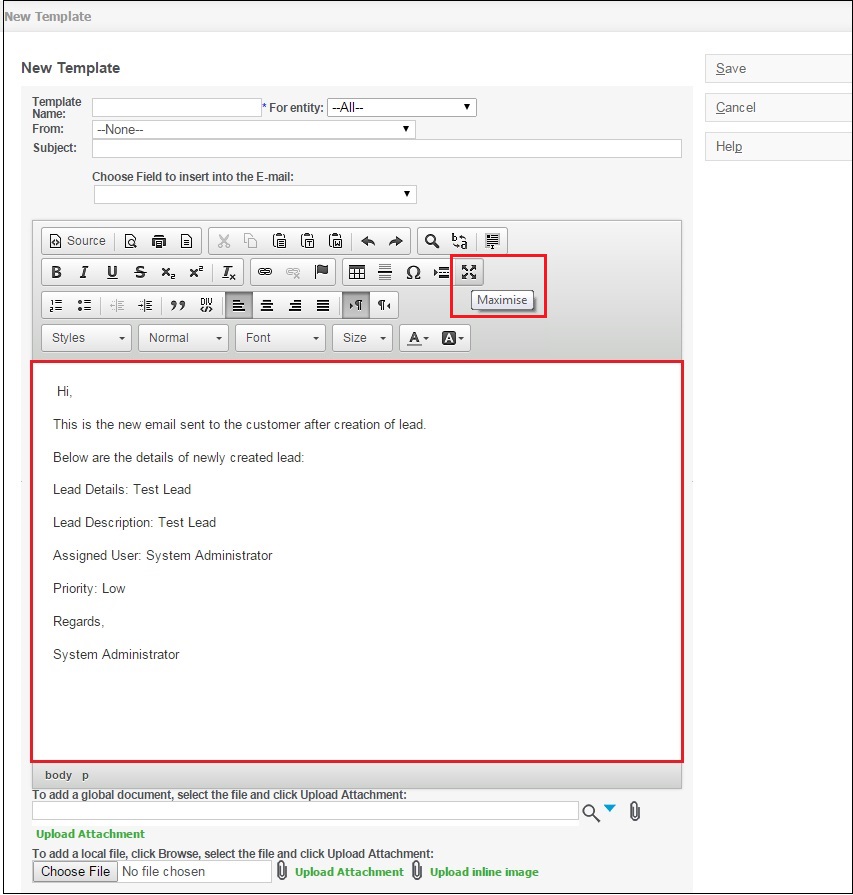 You can experience better look and feel by clicking on Maximise button which will open email editor in full screen window mode.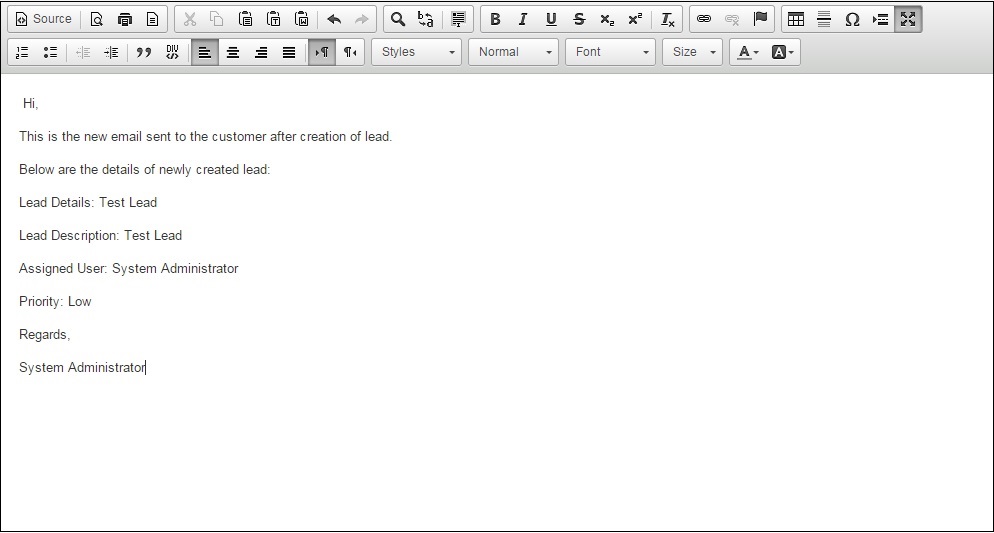 Support guys are going to enjoy this new feature given the quantity of mails they write every day.
Also Read:
1. Sales KPI dashboard in Sage CRM 7.3
2. New Tables, Views and Log files introduced in Sage CRM 7.3
3. Quote Summary Screen Enhancements in Sage CRM 7.3
4. Default Escalations in CRM 7.3
5. Lead De-duplication nice to have feature in Sage CRM 7.3