We have been writing blogs explaining the tips to troubleshoot issues while working with Microsoft Interop Assemblies. This blog is in continuation of previously written blog which you can refer below.
Related Post:  Dcom configurations on 64 bit server and 32 bit Microsoft office
I had discussed couple of settings which should be configured in DCOM CONFIG in my previous blog. But sometimes even after following all the settings and configurations correctly, this thing refuses to work. After struggling a bit more, I found a few settings to be done and thought it worth sharing.
Here is how you can do the settings –
1. Go to Start| Run | Dcomcnfg.
2. Expand the Component Services | Computers.
3. Right click on My Computer Properties and select the COM Security tab.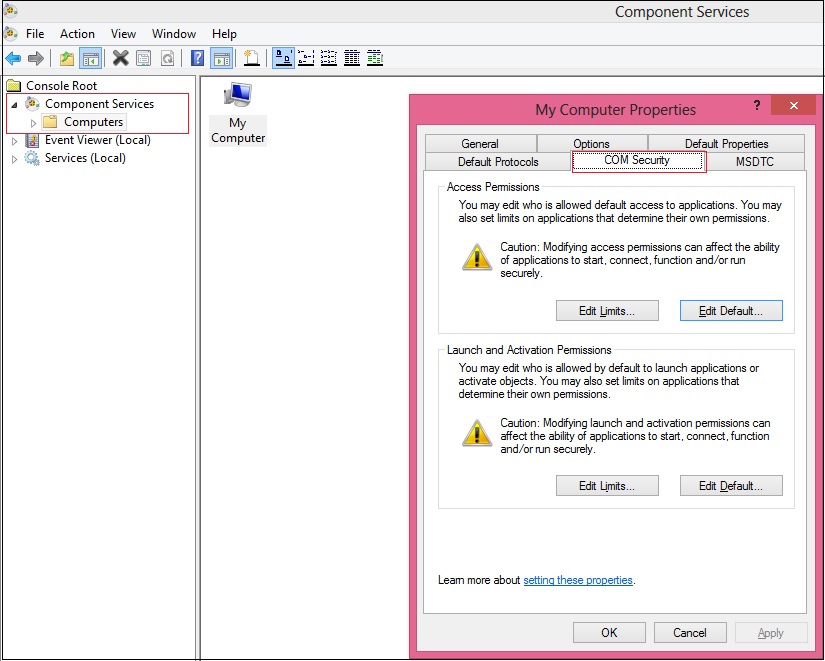 4. Under Access Permissions and Launch and Activation panel, add 'Network Service' object name by clicking on Edit Limits button as shown below.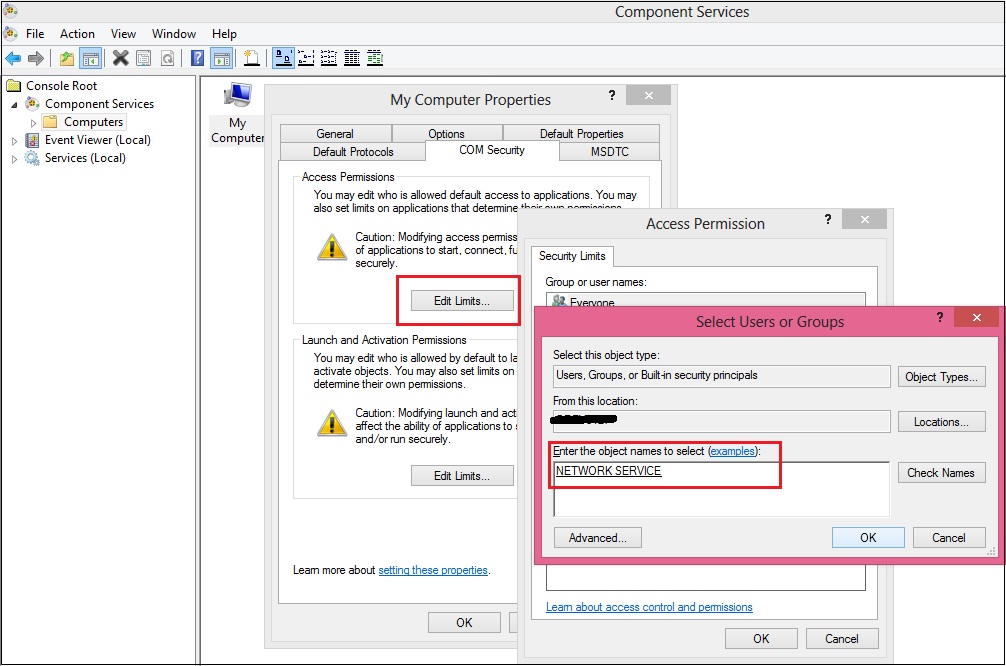 5. Similarly add another object name by clicking on Advanced button. Then find and select the user named 'IUSR' as shown in below image.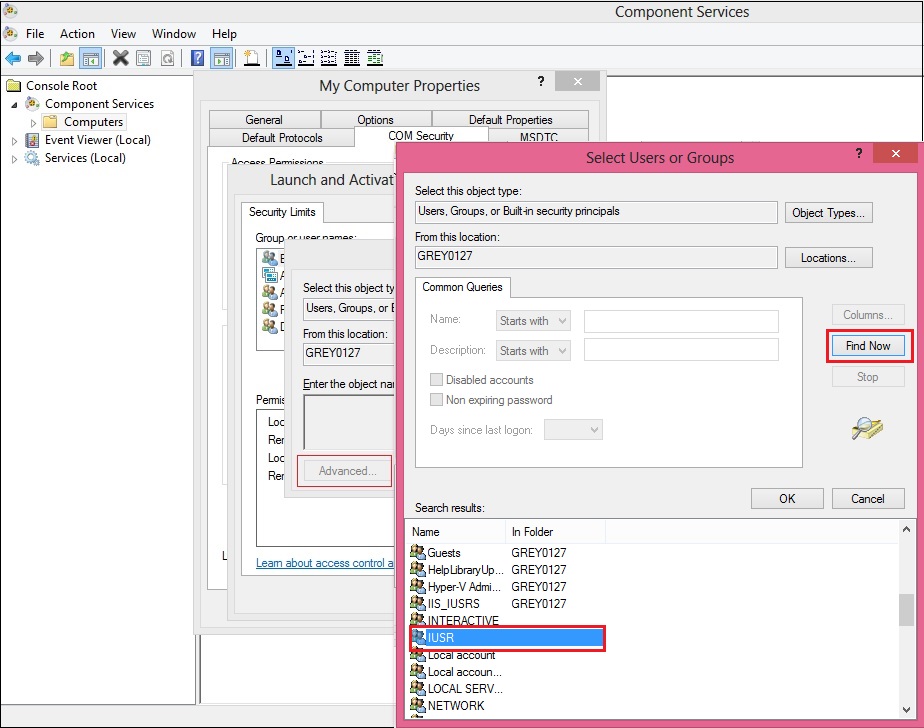 6. In this way, you will be able to provide full access control permissions to both the objects.
Once you are done saving all the settings, run the routine and you can see the issue has been resolved.
Also Read – 
1. Data Upload in Sage CRM
2. Enhanced Text Editor Feature in Sage CRM 7.3
3. Sales Metrics for Managers in Sage CRM 7.3
4. New Tables, Views and Log files introduced in Sage CRM 7.3
5. Sales KPI dashboard in Sage CRM 7.3