We are working on some interesting new features which we have discussed in our earlier posts. Today we will read more about the upcoming Quick Order entry feature which will be released soon in the next version.
New Stuff: GUMU Sage CRM version 7.3 integration with Sage 100 ERP now available
As per standard functionality of Sage CRM, users are allowed to save only one line item at a time while adding a line item from the Line item Entry screen. If user wants to add another line item user will have to follow same steps (or user can also use Save & New button in Line Item screen). This is a time consuming process if you want to add multiple line Items. Also in GUMU integrated system, when user selects any product, GUMU calculates pricing on real time basis which will also requires some time.
To overcome this delay in time, we have added a new screen where user can add multiple Line items at a click of Save button. Let's walk through the steps for the same.
1. In GUMU, we have added a new "Quick Line Entry" button on the order entry screen.
Click on this button to open the Quick Line Entry screen.



2. On this page user can find 3 fields which are mandatory while adding line items (product family, Code and Quantity)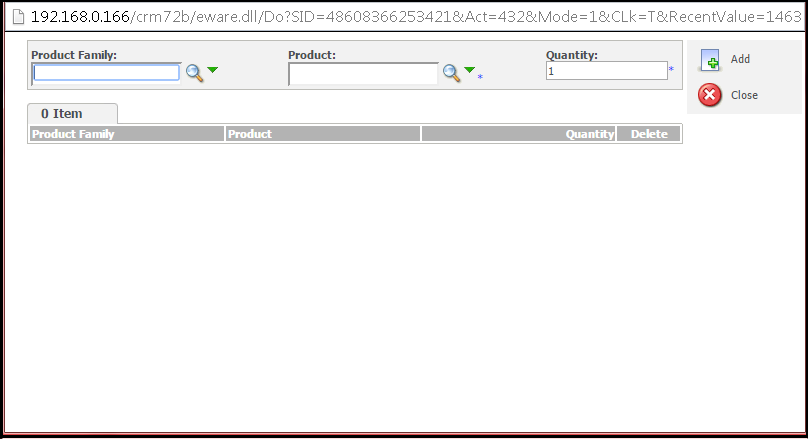 3. First select product from Product SSA field then enter Quantity and click on add button.
4. This will Add Line Item in Grid as shown below. To add multiple line items user can repeat the same steps (as shown in below images).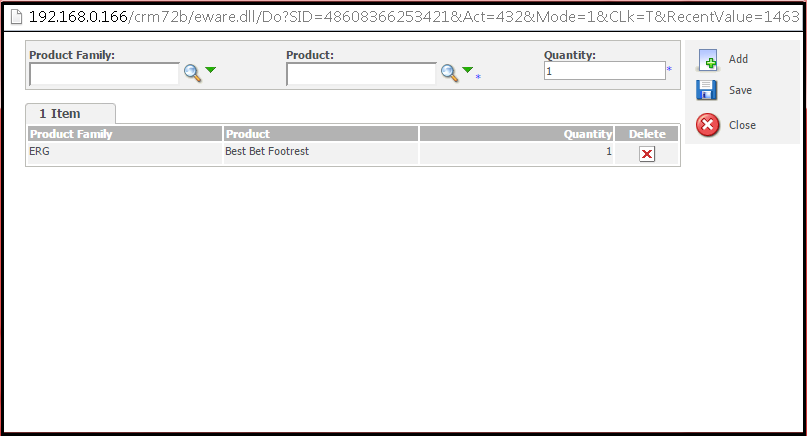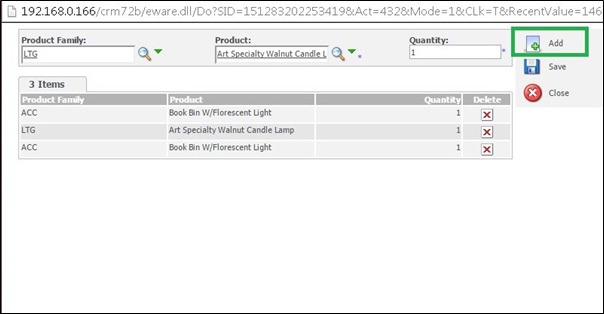 5.  Once all the line items are added on the grid, user can click on SAVE button to add it in Sage CRM. While saving the data in Sage CRM it will fetch Pricing information from Sage 100 for each item on real time basis.
With this feature, you don't have to wait or delay the Line item entry in CRM.  We would be glad to hear any feedback/suggestions you may have on sage@greytrix.com
Also Read :
1.  GUMU Sage 100 Tips – Items are not getting hyperlinked in Sage100 Item Lookup
2.  GUMU Sage 100 Tips – Creating additional address from Sage CRM to Sage 100
3.  GUMU Sage 100 Tips – Creating additional contacts from Sage CRM to Sage 100
4.  GUMU Tips – Unable to access SageCRMPlugin.SageCRM Object
5.  GUMU Sage 100 Tips – Real time changes from Sage 100 to Sage CRM using GUMU