Using GUMU for Sage CRM –Sage 100 integration, we can Promote orders on real time basis from Sage CRM to Sage 100.  These orders can contain any type of ITEM (Inventory, Charge, miscellaneous, Comment and Free text or special items). 
For creating an order with special item, you can make use of NEW FREE TEXT ITEM standard Sage CRM functionality. The process of adding Free Text Item is same as that of adding New line item, you just need to click on New Free Text Item button (As highlighted in below screenshot).  In GUMU Sage CRM – Sage 100 integration, we have integrated this Sage CRM FREE TEXT ITEM with Sage 100 SPECIAL ITEM. i.e., if any of the Sage CRM order contains any Free text item within it then it will get promoted as SPECIAL Item in Sage 100.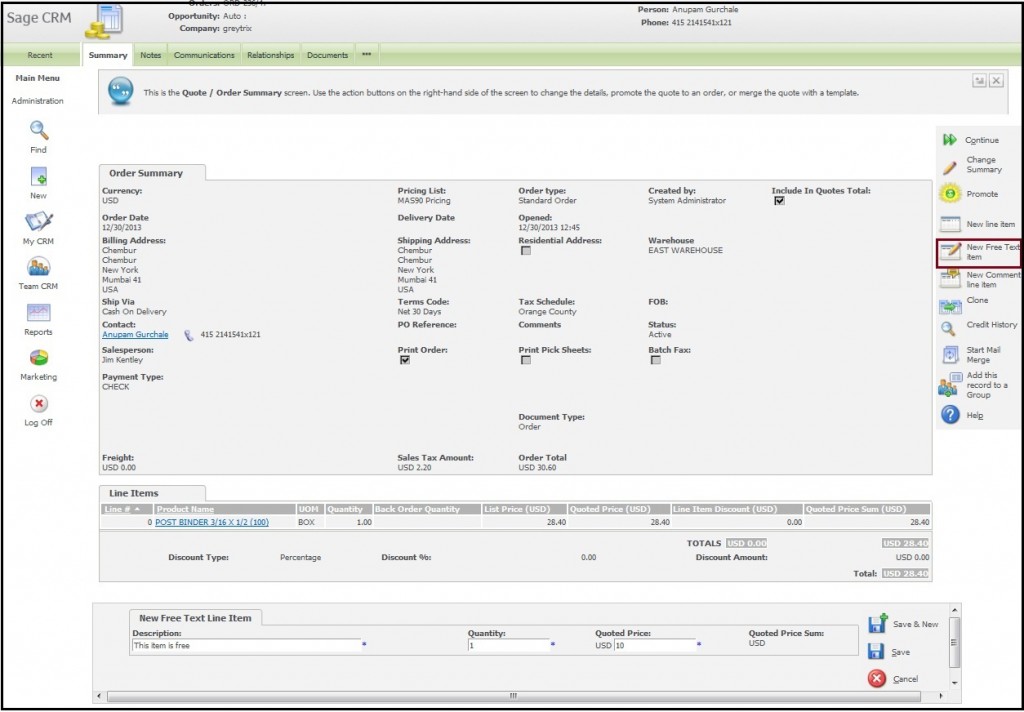 If we see this promoted order in Sage 100, then Item is added with "Item Code" as short description while "comment" field contains its full description with Item type set as "Special" in Sage 100.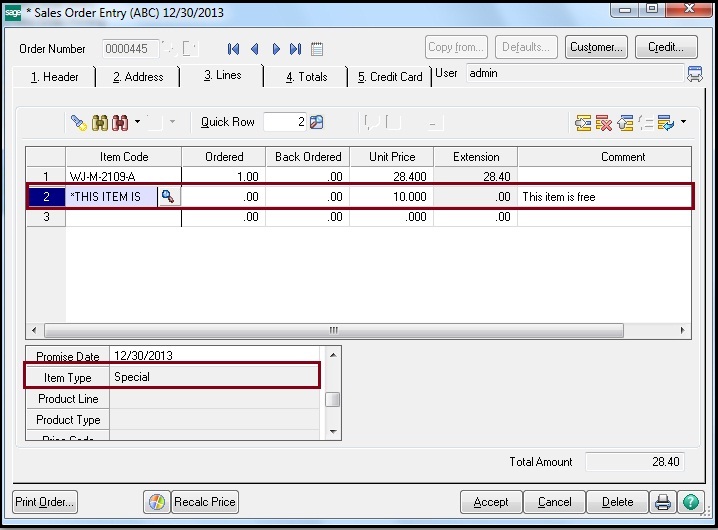 Also Read: