In our previous blog we have already discussed that in our GUMU free text items are promoted to sage 100 as special items. Moving further in this blog we will discuss one of the common issue "Sales Account is required" which users generally face while dealing with special items.
New Stuff: Calculate Sales tax in Sage CRM using AvaTax API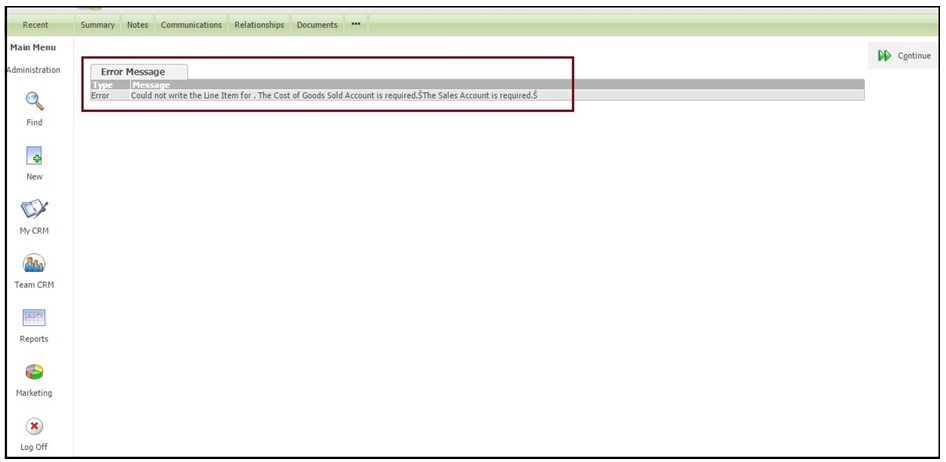 Error Description:   While promoting order with Free Text Item option user may face error message as "Could not write the Line Item. The cost of Goods Sold account is required. $ The Sales Account is required."
Reason :  This message occurs when user is trying to promote an order with a free text item. While promoting free text item, GUMU promotes it as a Special Item in Sage 100.  This message appears when in Sage 100 the value for "Special item Sales" is not set in Sales order options. If you try to create orders from Sage 100 using special item it will give you the same error message.
Solution : To resolve this issue, user will have to set "Special item COGS" in Sage 100 in Sales Order option screen. Once it is set, user should be allowed to promote orders with special items.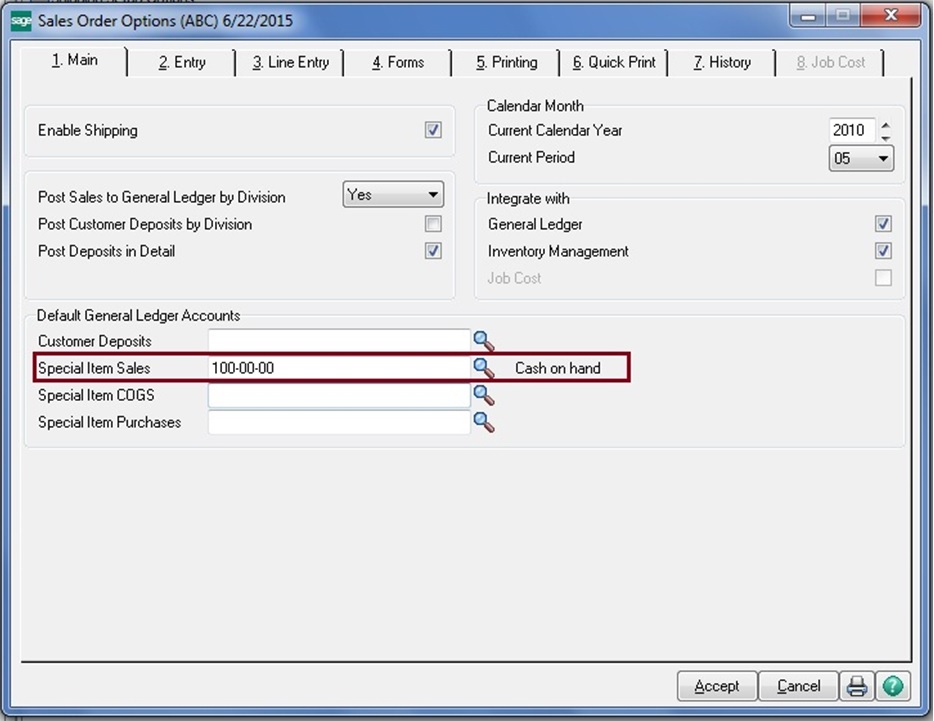 For any further assistance you can always contact us on sage@greytrix.com.
Also read :
1. Promote order from Sage CRM to Sage 100 using comment line item
2. Calculate sales Tax in Sage CRM using AvaTax API
3. GUMU Sage CRM – Sage 100 integration – Help Button
4. Accelerate your Line Item Entry process using GUMU Integration
5. What's New – GUMU integration is now compatible with Sage 100 2015