Hi everyone!! This would be the shortest blog topic we had ever posted on our site but, regardless to say it will give you more information on the Forecasts module of Sage CRM.
New Stuff:Access your ERP data on the Move using Integration
Few days ago, one of my customer wrote an email to us stating that when he is creating Forecasts for the Quarter let's say i.e. 2015 – Quarter 2 then My Pipeline grid displays the incorrect months and year on the screen. See below screenshot for reference.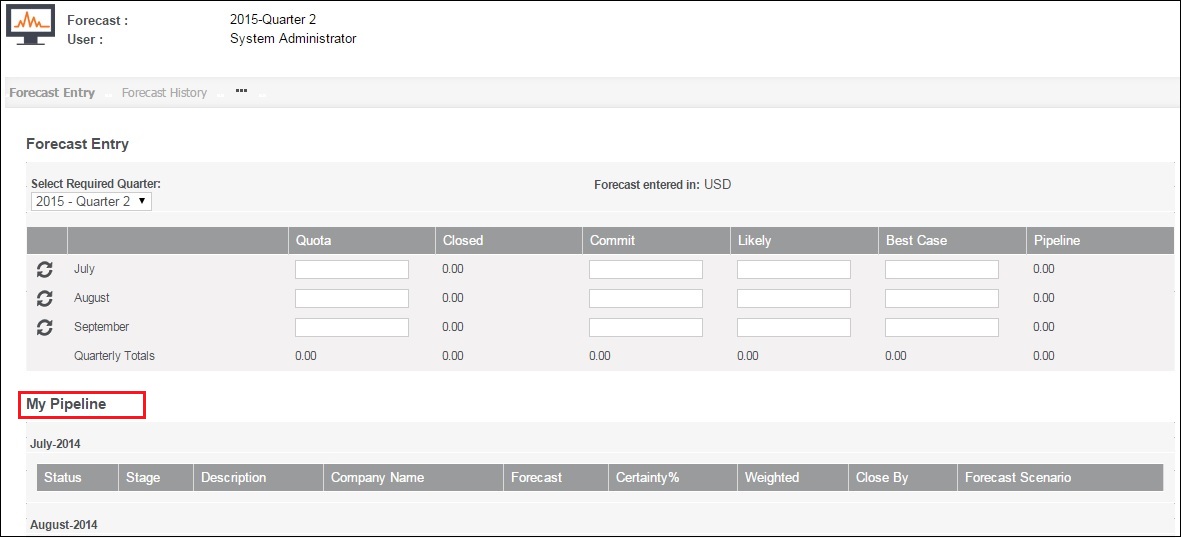 From the highlighted area, you can see Instead of showing current year it is displaying previous year and also selected Quarter is also incorrect. So, while checking the Forecast configuration setting at below path I got to know that incorrect month was configured in Sage CRM.
Administration | Data Management | Forecast
To display the correct Quarter and Year under Forecast screen Fiscal Year Start Month field should contain January as Start Month. See below screenshot for reference.



Once the above configuration is done, system will start showing the correct year as shown in below screenshot.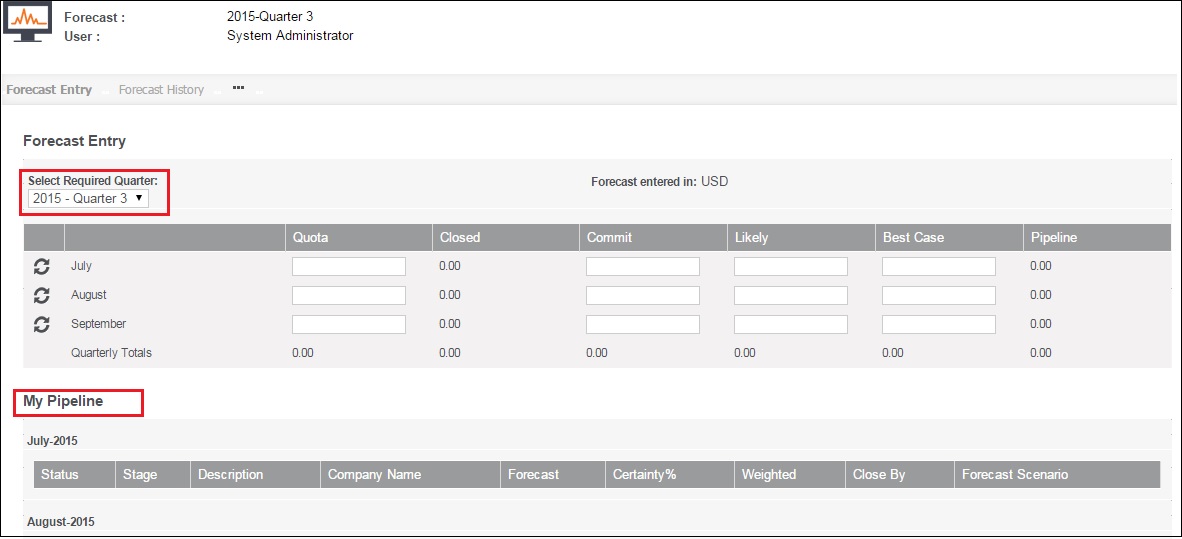 Also Read:
1. Forecasting – Reports to field in CRM
2. Add New Forecast Quarters to create New Forecast
3. Importance of CRM ERP integration
4. Problem displaying Images in Crystal Reports
5. Opportunity Funnel in Sage CRM 2014 R2