Using our GUMU™ integration, user can create sales Orders and AR invoices using the Sage 100 ERP products. Before user proceed with creating orders/ Invoices they will have to import all the items from Sage 100 using Import Product process. In case if you have configured multiple Sage 100 company codes then user will have to import products for each Sage 100 company code.
GUMU Sage 100 Integration Trial | Video | Blog | Demo Machine
Recently in our GUMU™ for Sage CRM – Sage 100 integration product, one of our client come up with queries where user was not able to select product from Sage CRM Order Item screen however they were able to view the same item in the Data Management grid.
New Stuff: Implementing Real time Product functionality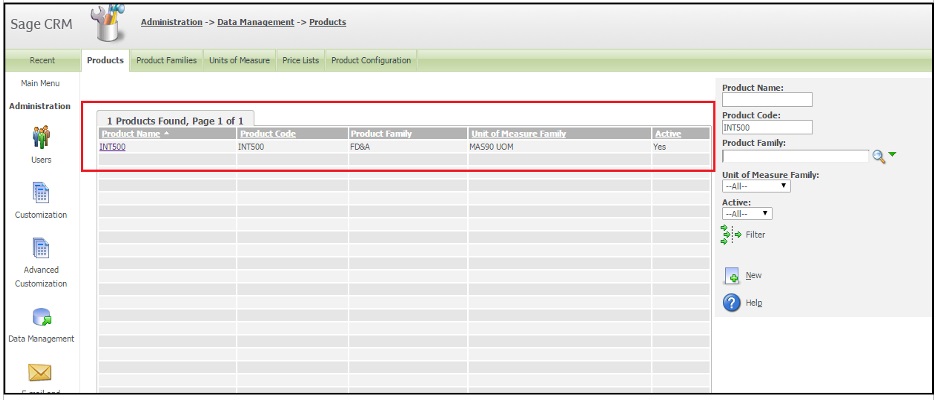 In our GUMU Integration, if a product is available in the Data management section but it's not available for creating Line item then user should check below things in Sage CRM.
1. Please check if the selected Item is active or Inactive.
2. Please check if the active checkbox is checked in front of MAS 90 pricing.
3. In case, if client has configured multiple companies for integration then in such case, please check if that item exist for each company code. If it exist for each company code then please check if that item was imported for each company code.
4. If it's not imported please import and check by creating Orders.
Please note that in our GUMU™ Sage CRM – Sage 100 integration, we bring products for each Sage 100 company code. If an item with code 001 is present in 3 Sage 100 company code, user will have to import this item using Import product page for all 3 Sage 100 company codes.
You can always contact GUMU support for any further queries Sage@Greyrtix.com
Also Read:
1. GUMU™ Module installation for Sage 100 Premium version
2. GUMU™ for Sage CRM – Sage 100 integration with AvaTax – II
3. GUMU™ for Sage CRM – Sage 100 integration with AvaTax – III
4. Promote order from Sage CRM to Sage 100 using comment line item
5. GUMU™ Sage CRM – Sage 100 Integration – New Features