Greytrix Apparel for Sage 300 ERP is a Grid inventory system that offers Apparel Retailers with a user friendly interface to maintain, transact and analyze their large inventory distributed by style, color, and size.
Recently, our few clients have come up with some difficulty while generating item from the Style maintenance screen. So, we thought it would be a good idea to put this solution as blog.
Sometimes, while generating items, user gets an error as "Error Code: 76 Path not found".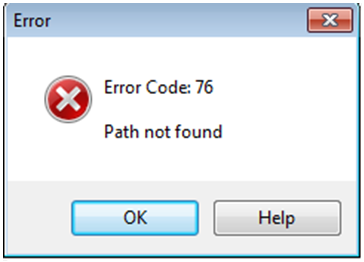 This error generally occurs when the data path and Sage (Accpac) 300 ERP program path are different [Refer below screen shot]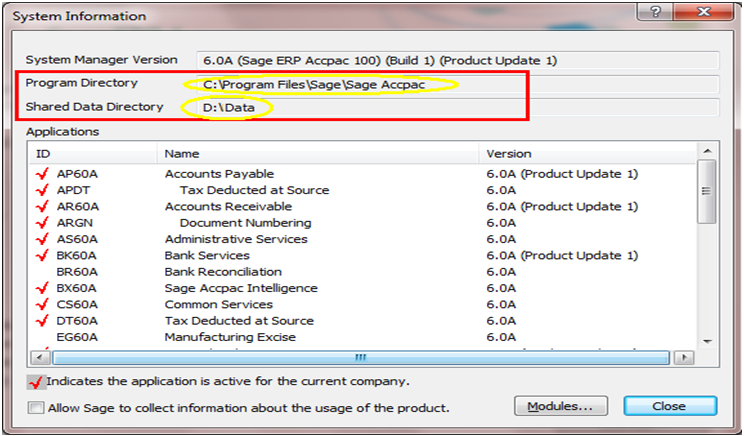 If you come across this issue follow below process to resolve the error;
Note: If you have already installed GreyMatrix on your system then escape point 1 to 4.
1. Install Accpac programs into \ACCPAC\PROGRAMS and data into \ACCPAC\DATA
2. Install GreyMatrix into \ACCPAC\PROGRAMS
3. Install GreyMatrix hot fixes into \ACCPAC\PROGRAMS
4. Run RegAcc in \ACCPAC\PROGRAMS
5. Copy the GX60A folder into \ACCPAC\DATA
6. Copy all JPG [if you require] files into \ACCPAC\DATA\GX60A\images
Hope issue is Solved now and you are able to generate items from Style maintenance screen. If issue still persists kindly contact us at sageaddons@greytrix.com
— Related Posts —
1. Greymatrix – Apparel Solution for Sage Accpac ERP
2. How to Setup your GreytrixMatrix for Sage 300
3. How to generate Styles in Greymatrix for Sage 300
4. Create Orders using GreyMatrix for Sage 300
5. Multi-pricing feature in GreyMatrix Solution for Sage 300 ERP
6. Reporting in Apparel (GreyMatrix) Solution for Sage 300 ERP
7. "Control is not properly installed" error in Sage 300 ERP
8. GreyMatrix v6.1 for Sage 300 ERP