In this blog, we would be discussing one of the features of Sage 300 ERP (formerly known as Sage Accpac ERP), which allow Admin Users to Hide or Disable any Button, Field, Tab or Any Text which is available on Sage 300 ERP screen/form.
Sometimes, it so happens or if required, Administrator  does not want to allow end user or any particular users to access some details or information which is available on Sage 300 ERP screen/Form.
Thus, by using UI profile maintenance feature Administrator can achieve this Requirement.
In below example, we want to hide 'On Hold' option from end user which is available in Sage 300 ERP on order entry screen.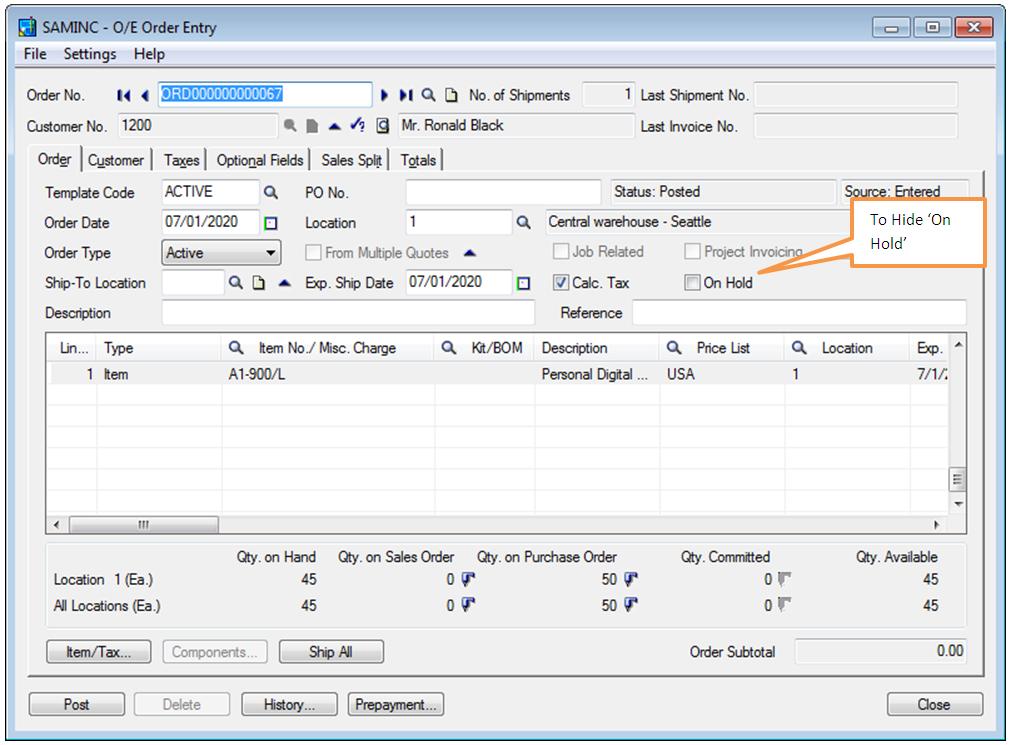 Follow below mentioned steps to hide fields or objects in the Screens of Sage 300 ERP;
1. Navigate to Screen which needs to be customized in Sage 300 ERP, in our case it is Order Entry Screen.
2. Click on File Menu and select customize option.
3. Assign a suggestive working profile name such as 'HIDEONHOLD'.
4. Un-check the checkbox for the control which we do not want to display to user.
5. Thus, On Hold option is disabled from this Screen.
Administrator can do this for other screens as well.
Now, Administrator has to assign the above prepared working profile to Sage 300 ERP user;
1. Navigate to Administrative service >> Assign UI Profiles.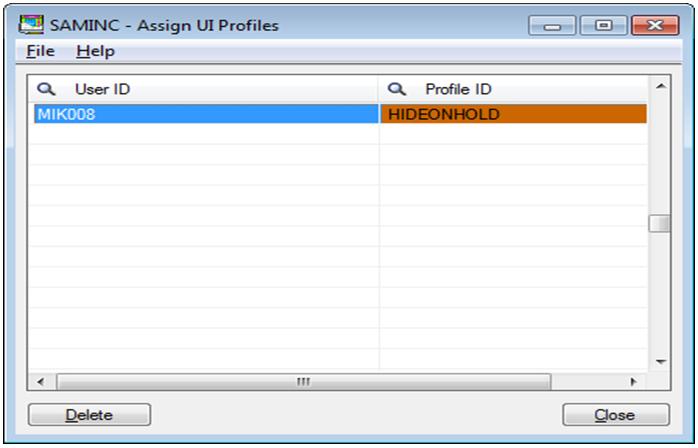 2. Select desired User Id and Profile Id for those users, whom we don't want to see these options.
This way system will have another level of added security in any of the Sage 300 ERP modules without hampering the standard flow of transactions and would be tension free about any changes user will make inadvertent to confidential data of the organization.