GreyMatrix Add-on for Sage 300 ERP (formerly known as Sage Accpac ERP) is a complete front to back office solution for Apparel Industry. Recently, we have enhanced our GreyMatrix add-on and have added Export and import functionality in Style maintenance screen, which will help its user to input the opening data easily.
In Style maintenance screen, navigate to file menu -> Export/Import. User will get a new form where they can select Style master, Taxes and Optional filed.
This process will help users to export/import large data in style maintenance screen. To Import/Export data user needs to follow below mentioned steps:
1. Navigate to GreyMatrix-> Style maintenance screen, click on file->export menu, you will get a form.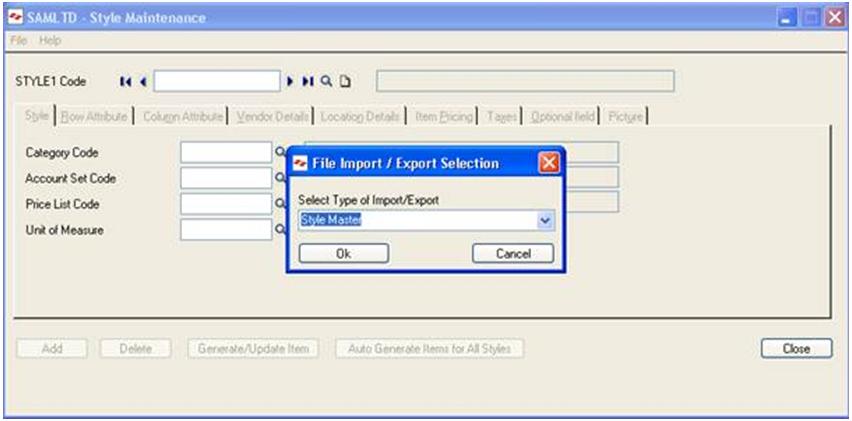 2. User needs to select option one by one from the drop down (same as AR Customer screen).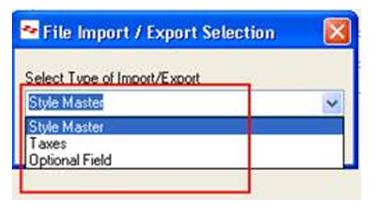 3. Once user select proper file to be import/export, click on OK button.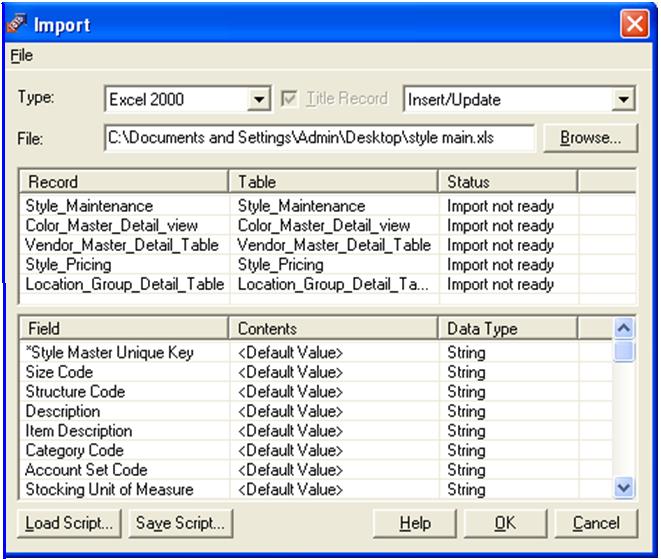 Hence, with this functionality users would be able to Export/Import data smoothly into style maintenance screen of GreyMatrix.
— Related Posts —
1. Greymatrix – Apparel Solution for Sage Accpac ERP
2. How to Setup your GreytrixMatrix for Sage 300
3. How to generate Styles in Greymatrix for Sage 300
4. Create Orders using GreyMatrix for Sage 300
5. Multi-pricing feature in GreyMatrix Solution for Sage 300 ERP
6. Reporting in Apparel (GreyMatrix) Solution for Sage 300 ERP
7. "Control is not properly installed" error in Sage 300 ERP
8. GreyMatrix v6.1 for Sage 300 ERP
9. Error Code 76 Path not found in GreyMatrix module for Sage 300 ERP