Sometimes after configuration of IIS for Sage 300 ERP (formerly known as Sage Accpac ERP) portal on Windows 64 bit OS, default IIS does not open and due to this portal's starting page does not open on browser and gives an error of "HTTP Error 500.0- Internal Server Error".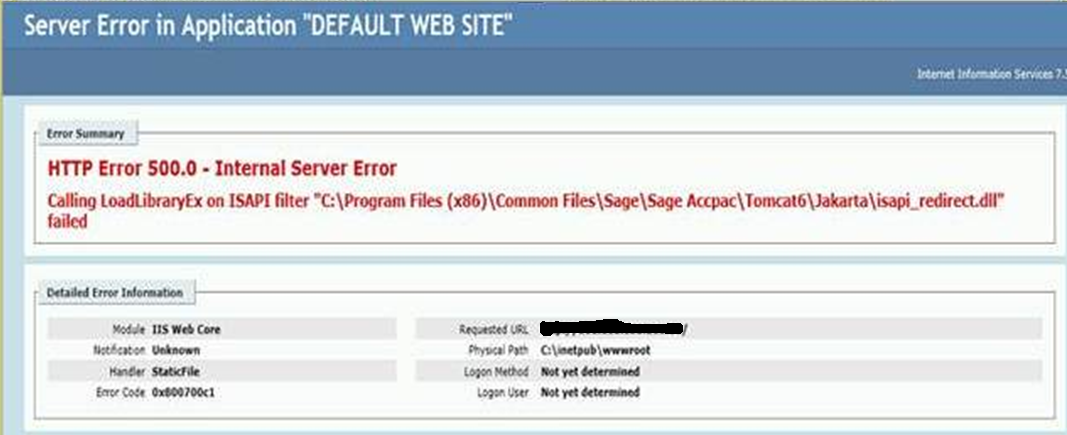 To get rid from this sort of issues, follow below mentioned steps;
1. Navigate to Control Panel >> Administrative Tools >> Internet Information Manager, click on IIS Manager and the IIS screen will open.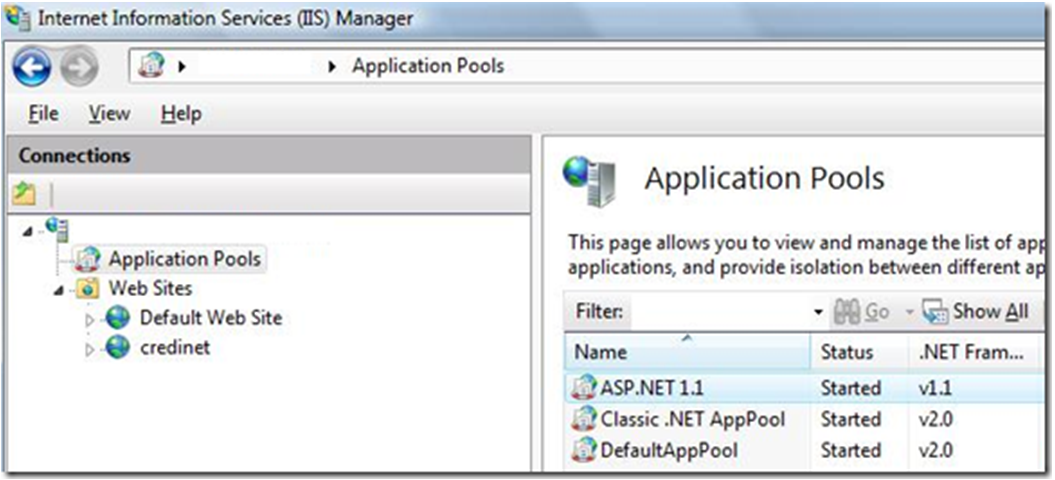 2. Then click on application pool for your website or the default application pool and go to the Advanced Settings tab.
3. Set "Enable 32-Bit Application" as "True".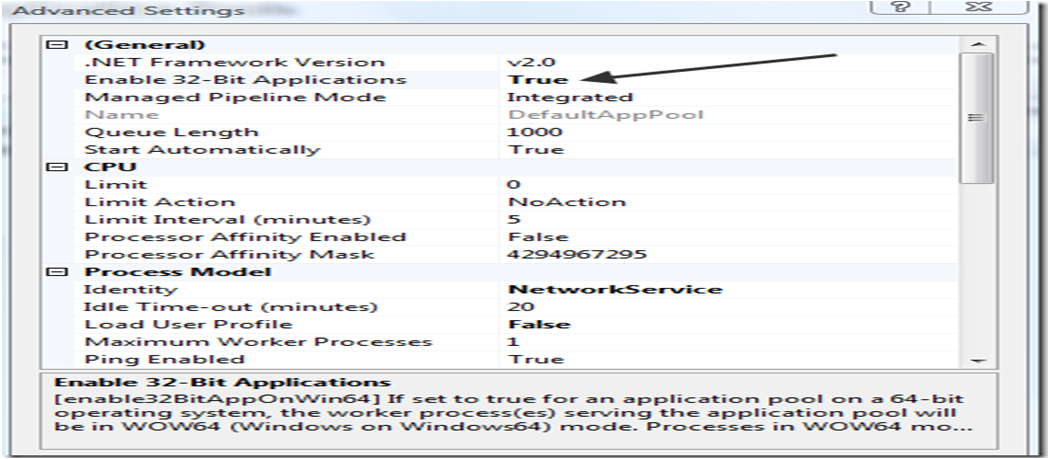 4. Now restart IIS, hence the default IIS page and Portal page would now open perfectly.
As a result, by following these simple steps, issue would be solved and users would be able to access Sage 300 Portal without any error.
Related Posts:
1. Record already exists error in Sage 300 ERP
2. "Windows has blocked this software because it can't verify the publisher" error in Sage 300 ERP
3. Statement Designer Error in Financial Report of Sage 300 ERP
4. "You do not have a license to use this product" Error in Sage 300 ERP
5. Custom Report error in Sage 300 ERP
6. VBA Macro Errors related to EXD Files