In this blog, we would be discussing about IAP login failure issue using Windows Authentication method.
If you have any external application, which uses IAP licenses; then ensure to choose Authentication Method appropriately as IAP (Integration Access Pack) doesn't support Windows authentication method.
The New Stuff: Login to Sage 300 ERP via Windows Authentication
Due to technical reason XAPI (IAP) fails to connect Sage 300 under windows authentication method as it is only supported by COM API (lanpak) or Sage 300 Advantage .Net libraries.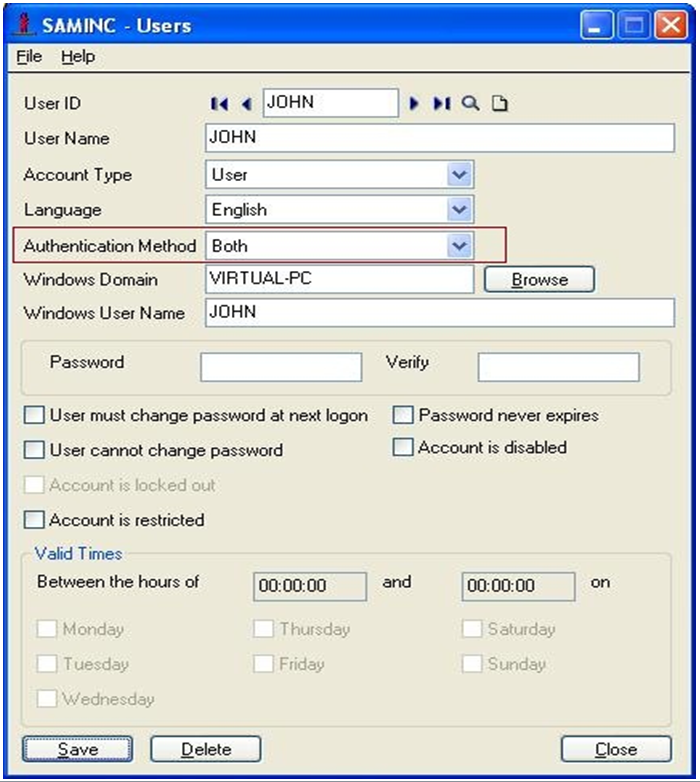 So incase, if IAP is in use at your end, then it is recommended to either use Authentication Method as Sage 300 or Both for IAP Users.
Also Read:
1. LanPak License getting used to create a XAPI Session
2. Cannot Login to Sage 300 ERP due to User Limitation
3. Run VBA Macro without Logging to Sage 300 ERP
4. Use Multiple Windows in Sage 300 ERP
5. User Role and Security Application in Sage 300 ERP