Use checklist to keep a record of your ongoing task and the steps that you have been taken towards completing them. It helps to have a daily routine to make sure that your company runs smoothly.
By Process, Purchase GRN value and Invoice value should match. If not, then there can be a case where the items are received and shipped and then Invoice is raised at different cost or exchange rate. Make use of the below checklist to ensure that you follow a routine while doing data entry in Sage 300 ERP.
Checklist for GRN:
  1. Check if the Receipt and Posting date is correct.
  2. Check if the Exchange Rate entered is proper.
  3. Make sure that the Bill To and Ship To location is not blank. The default data will flow from the         respective PO.
  4. Check the Quantity and Cost after receiving the items.
  5. Check the Taxes details at both the header level and at Item level.
  6. If the Additional cost is liable on the GRN, then it should be entered with appropriate details.
If it has to be loaded on Inventory, the proration method can be either Proration by Cost, Prorate by  Quantity or Prorate by Weight. In case of expense, it should be No Proration and an expenses account should be selected.
  7. Check the totals in the Total tab (Tax amount, additional cost, GRN amount) before posting.
Checklist for Invoice:
  1. Check the Quantity Invoiced against the GRN and also the cost.
  2. Make sure that the Exchange rate for GRN is same as the Invoice.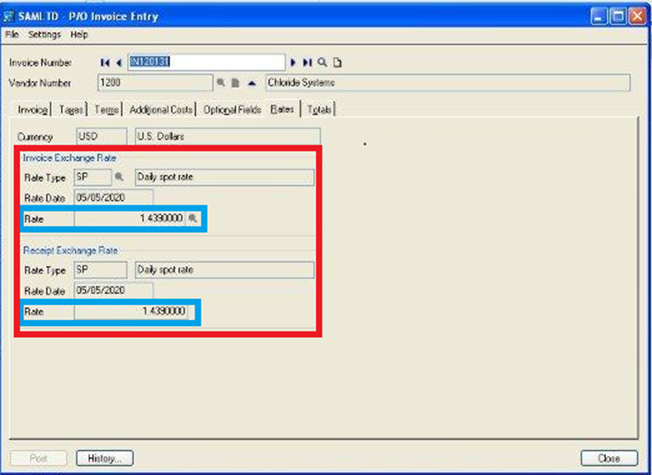 New Stuff: Make Use of Custom Directory to Print Same Report in Different Formats 
3. In case of additional cost, check there are no changes made in the Invoice for additional cost amount neither a new additional cost should be added at the time of invoicing. The variation in cost,if any, has to be adjusted in AP.
4. If there are additional cost that has to be expensed out that can be added at the time of Invoicing.
Some Additional Details:
1. Make sure that there are no changes made in the GRN, in case when the Items are shipped.
This would result in cost in Offset if the costing method configured is FIFO (First In First Out)
2. Consider a scenario, when there is a partial GRN raised against a PO and the Receive All button is clicked, and then the system by default makes the PO as complete. This has to be changed manually to No and require entering the Quantity to be received manually.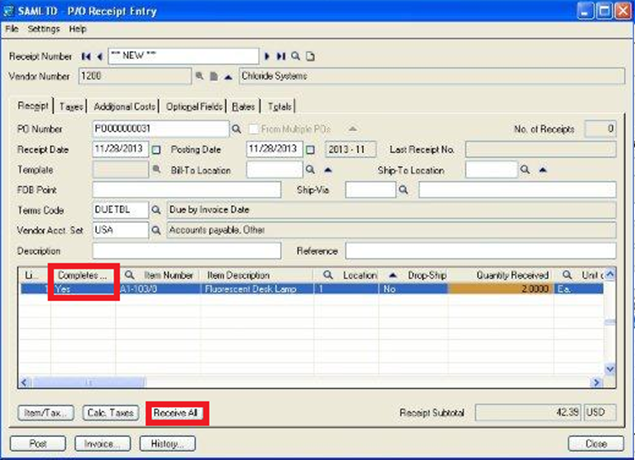 By using this checklist, the end user of Sage 300 ERP can make sure that the transaction details records are up-to-date, thus ensuring the consistency and completeness of the data entered in the system.
Also read:
1. Quantity and Cost restriction in PO Transaction
2. Check Printing in Sage 300 ERP
3. Requisition Approvals in Sage 300 ERP
4. Set Fractional Quantities in Sage 300 ERP