The individual who is in control of a department is always concerned about what his / her employees are doing. Now, they no more need to worry. Sage 300 ERP 2014 provides a feature where users can see the activities that the other LanPak users are currently working on. They can also view the individual's online / offline status.
New Stuff: New GUI Features in Sage 300 ERP 2014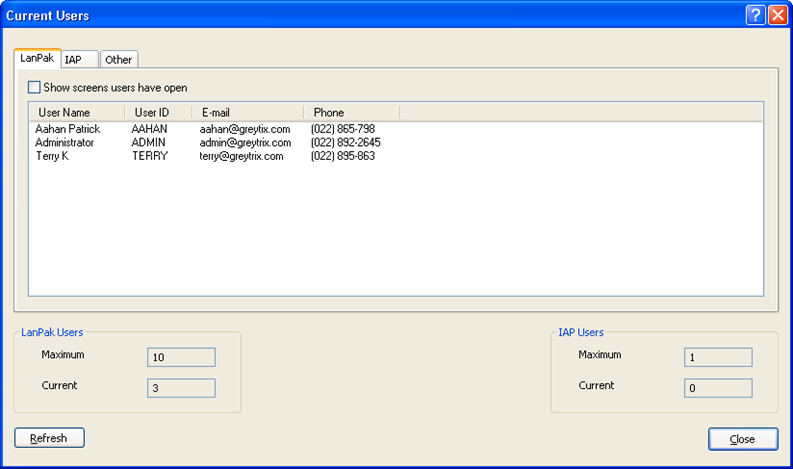 Sage 300 ERP 2014 also allows users to track which screens / windows were open and also shows the time when they were opened.
Consider following scenarios where this feature will prove to be more beneficial:
1. If User 'Admin' wants to load database, he can see who all are logged on the system and can request them to log off. Same applied while taking Sage 300 ERP database dump
2. If User 'Aahan' is making posting OE or PO batch or say any other transaction. And simultaneously, User 'Aayanvi' is her running day end processing task, 'Aayanvi' can request him to log off from the system till the day end processing gets completed.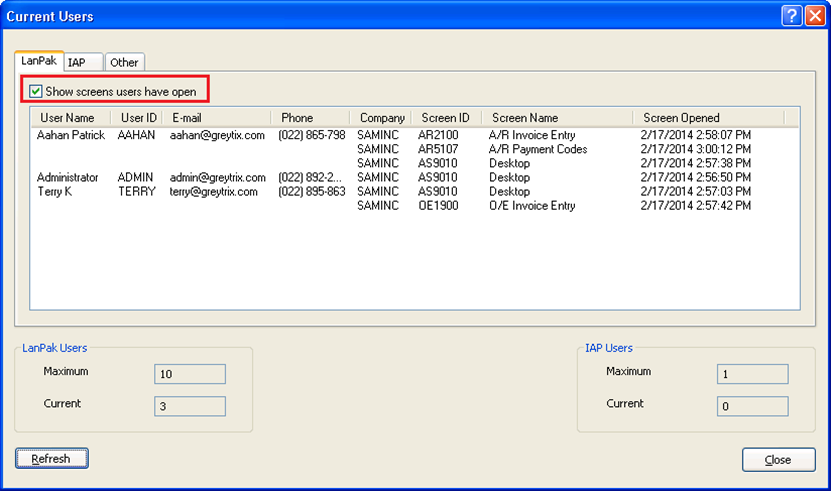 Through this blog, we wish that it helps the user to monitor all tasks better.
Also Read:
1. Purchase Order in Sage 300 ERP 2014
2. LanPak License getting used to create a XAPI Session
3. Cannot Login to Sage 300 ERP due to User Limitation
4. IAP User login failure using Windows Authentication Method