In our last blog, we had discussed the feature list of our Greytrix Drop Shipment. With the release of Sage 300 ERP Version 2014; Greytrix Drop shipment has also been enhanced with features to update the vendor address details and Purchase Order date.
The New Stuff : Greytrix Bill of Lading for Sage 300 ERP Version 2014
Add-on Enhanced Feature list:
• Re-modeled the UI Design.
• Feature to select the Purchase order date.
• Feature to update the Vendor address details.
1. With this new release, we have re-modeled our product and provided an additional tab for "Drop Shipment" in the Order Entry Screen as shown in the below screenshot.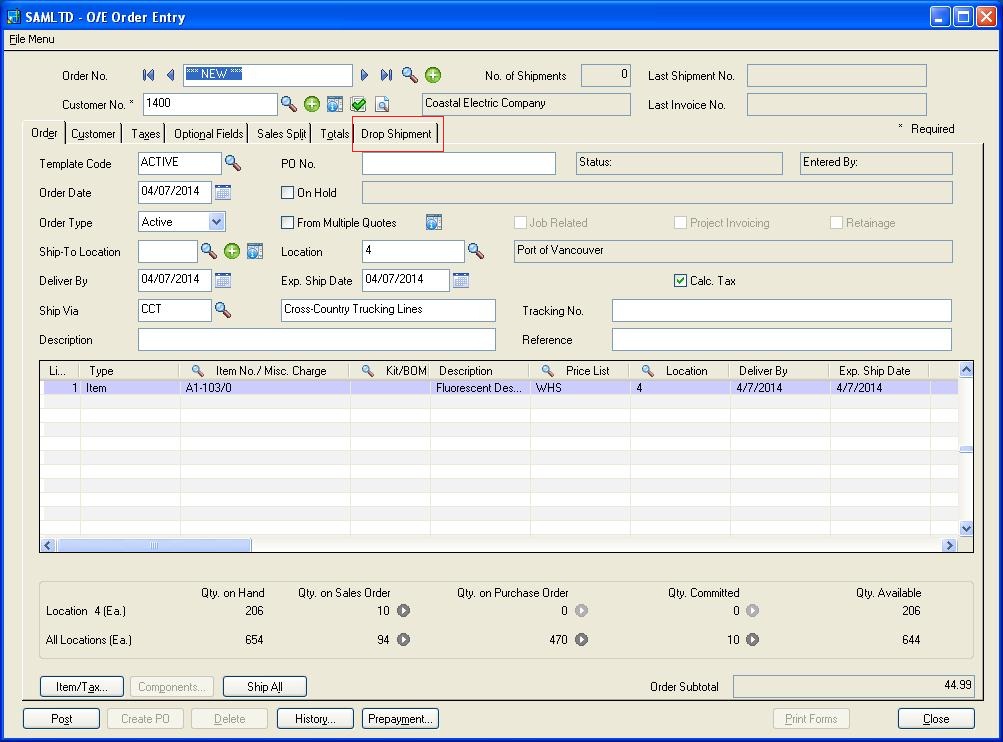 2. Drop Ship check box is provided in the Drop Shipment tab, to help users Drop-Ship the Purchase Order.
3. Select the Vendor Number and PO Date and also update the Vendor address details.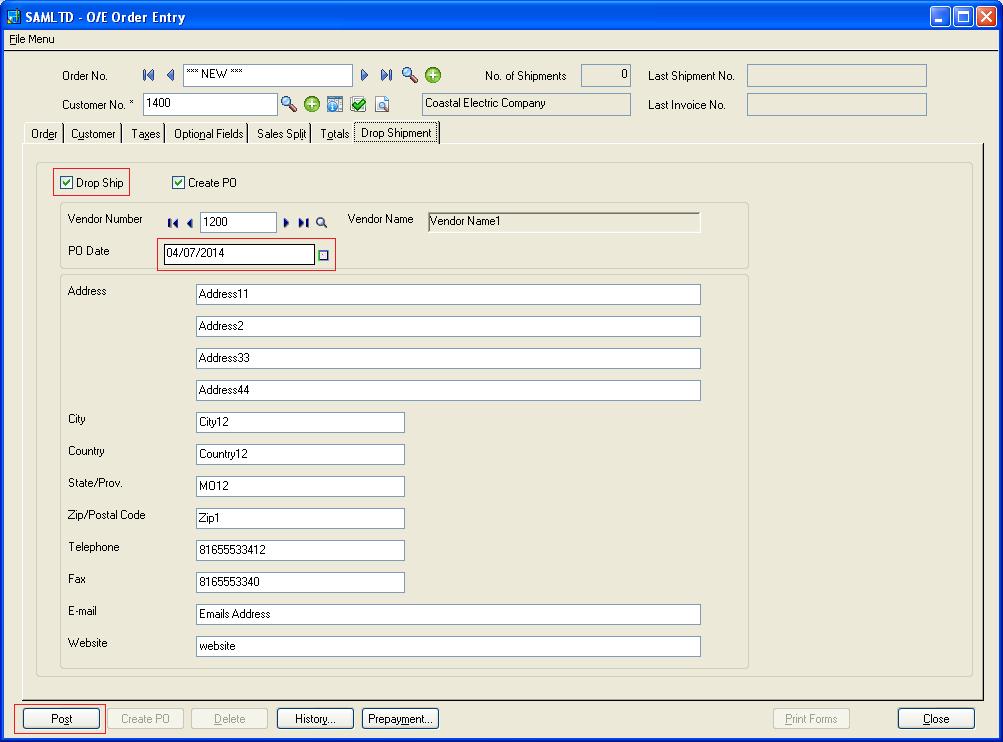 4. The information is updated automatically in the PO Date and Vendor address fields in the Purchase order created for verification in future.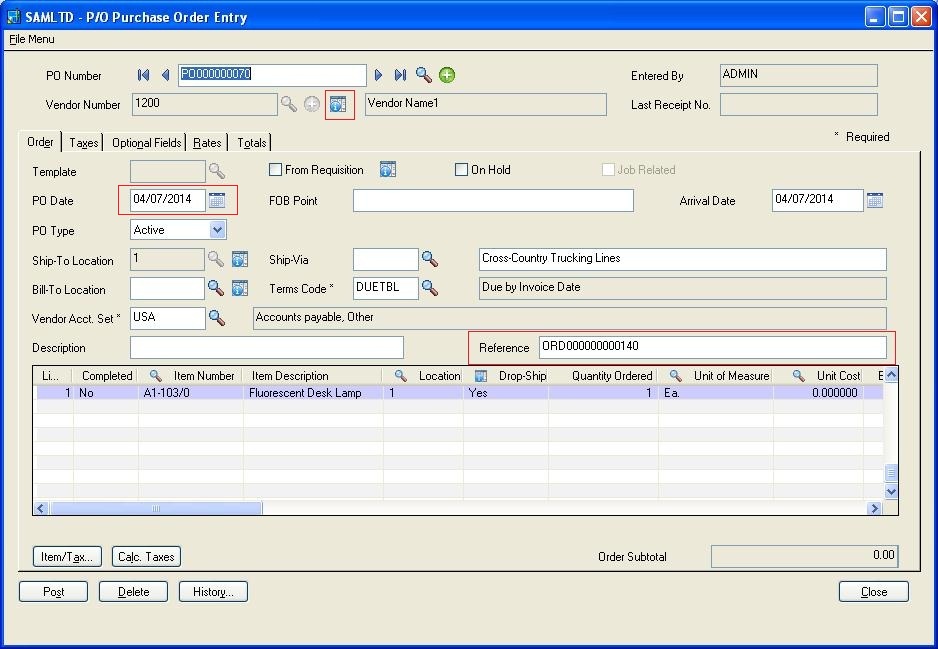 5. Click the "Zoom" button to view the updated vendor address details.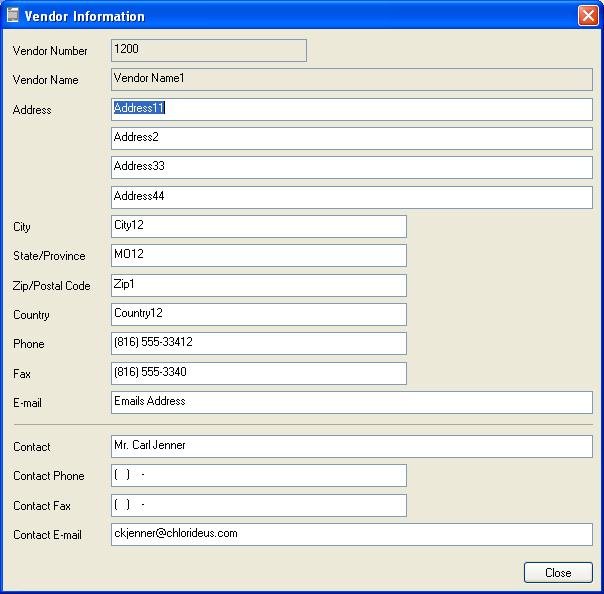 Hence with the help of Drop shipment add-on; you can generate purchase order from sales order, create automatic OE Shipment on PO Receipt posting and also update the Vendor Information for the Purchase Order.
Also Read:
1. Greytrix Drop Shipment for Sage 300 ERP
2.  Quick Shipment feature for Sage 300 ERP
3. How to handle Inventory Shipment in Sage 300 ERP
4. Partial Shipments using Sage 300 ERP
5. Create Single Invoice Entry from Multiple Shipment Entry in Sage 300 ERP