With the release of Sage 300 ERP version 2012; drop ship is provided as an inbuilt feature to create Purchase order from Sales order entries with a functionality to drop ship the items. You can find more information about the same in our blog mentioned below.
Creating Purchase Orders from Order Entry screen in Sage 300 ERP
New Stuff: Reverse Receipt and Payment in Sage 300 ERP
In our product, we have enhanced this feature of Drop shipment. The brief feature list of which is mentioned below:
Pre – requisite setup:
1) On I/C Location master screen, Drop Location check box has been added to mark the location as Drop ship location.
2) With the Drop Location check box checked on the Location master, the Location Address line 4 has been hardcoded with the "DROP" word to mark Location as Drop ship.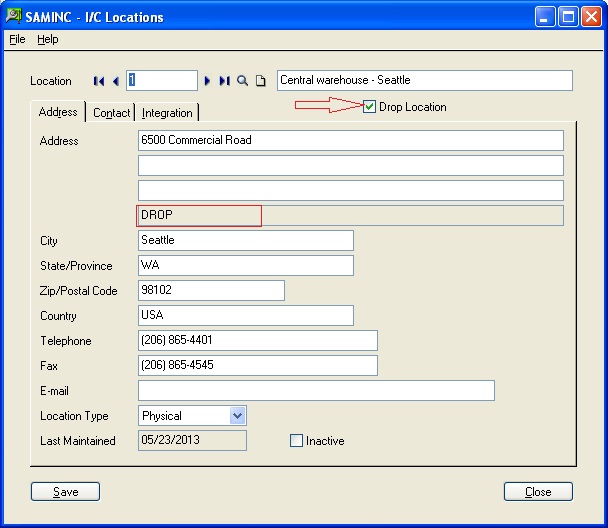 Add-on Features:
1) While creating sales orders, users can generate a P/O Purchase order for the items that will be dropped shipped with the provision to select a particular vendor against which the Purchase order will be generated.
2) User can also print the Purchase Order Report from the Order Entry screen once the P/O is posted.
3) At the time of P/O Receipt for the Purchase Order created in step 1, received items will be directly shipped to the customer by an automated shipment generation routine against the O/E sales order generated in step 1.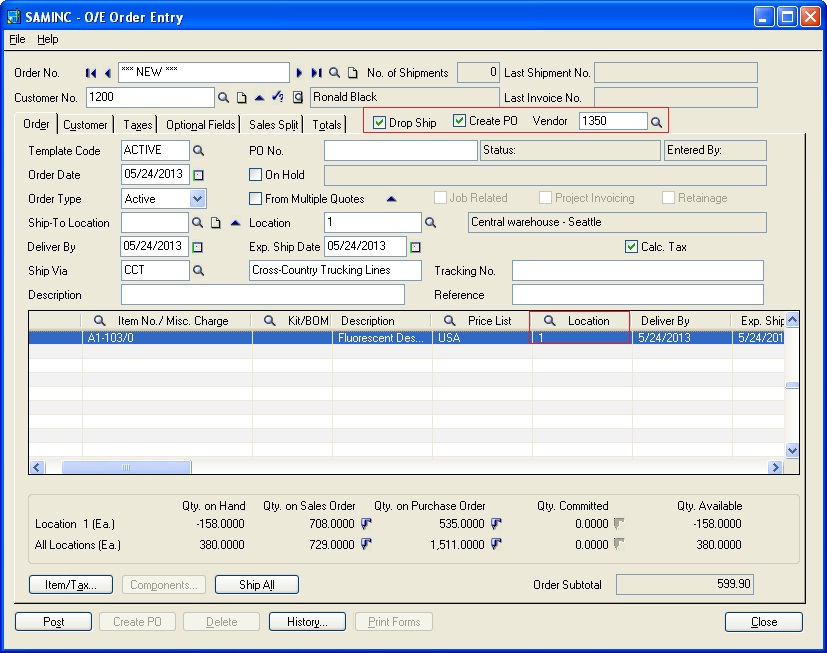 Hence with the help of Drop shipment add-on; you can generate purchase order from sales order and also create automatic OE Shipment on PO Receipt posting.
Note: This customization is done using Sage 300 SDK, as a result it is easy to deploy and it works with Sage 300 ERP version 2012, v6.0A and V5.6.
Download Trial version for Drop Shipment
Also Read:
1) Update Bill-To-Address and Ship-To Address on OE Order Entry Screen
2) Populate Items on Order Entry Screen using Template Code
3) Template feature for Order Entry in Sage 300 ERP
4) Partial Shipments using Sage 300 ERP
5) Purchase Order in Sage 300 ERP 2014