We have designed a component for Order Entry screen which provides the ability to quickly view open orders for the selected customer from the Order Entry screen itself.
The New Stuff : Sage 300 ERP Intelligence Components
On selection of customer; our customized order entry screen loads the Open Order Inquiry screen which lists all the open orders for the selected customer.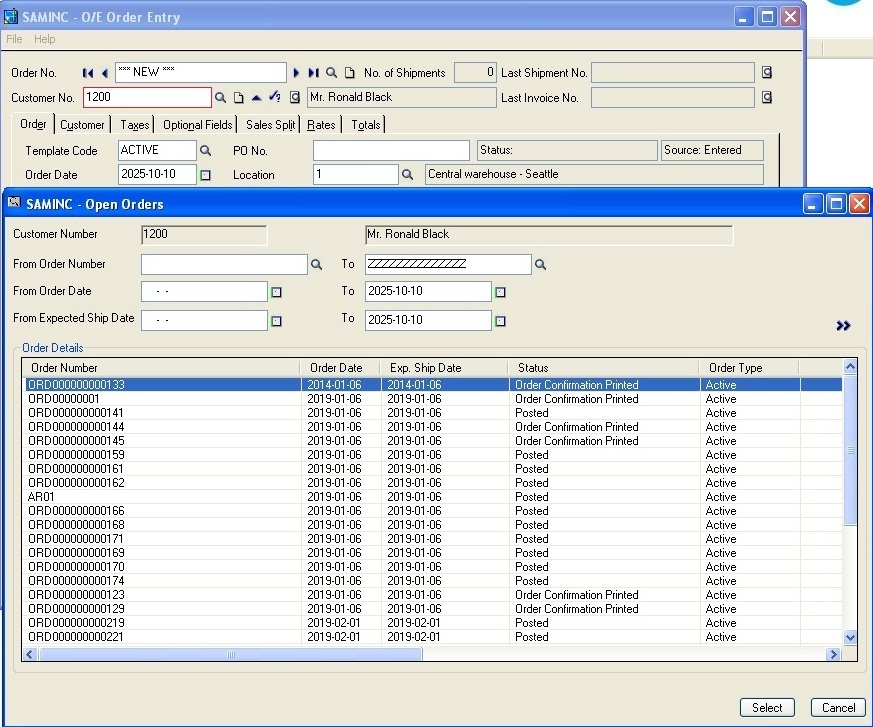 The Open Orders Inquiry screen also has filters which provide the ability to filter the data by Order Number, Order Date and Expected Ship Date.
Besides this users can launch the order document with a single click.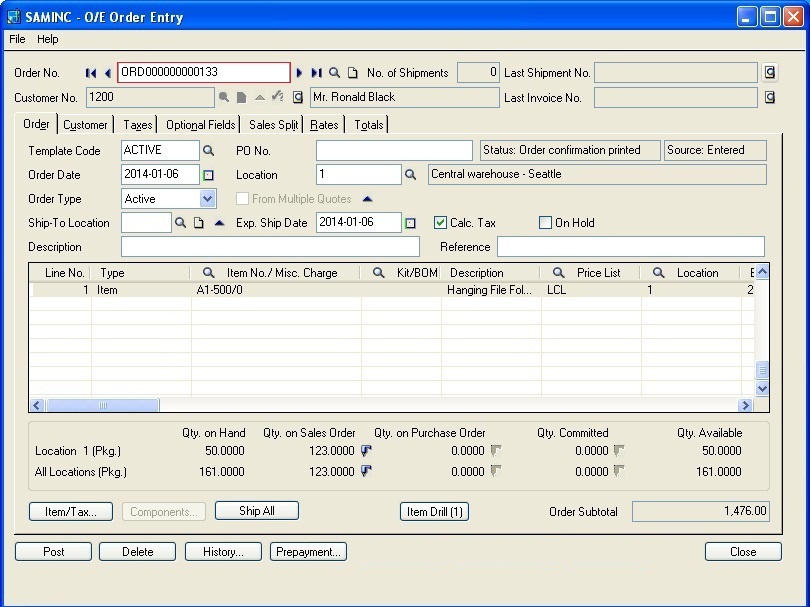 The enhancement serves following purposes:
• Quick inquiry on open orders
• Staff can follow-up on previous orders
• Quickly launch the order for editing
• Staff can decide whether they would like to enter a new order or edit previous order
• Staff can further query the open orders data
 Note: This customization is done using Sage 300 SDK, as a result easy to deploy and it works with Sage 300 ERP 2012 and Sage 300 ERP v6.0A.
Also Read:
1. Auto Generate OE Confirmation Report in PDF format in Sage 300 ERP
2. Quick Shipment feature for Sage 300 ERP
3. Shipping Labels in Sage 300 ERP
4. Copy Order Functionality in Sage 300 ERP
5. Advanced Features in Order Entry screen of Sage 300 ERP 2012