Greytrix Document Numbering Add-on for Sage 300 ERP allows user to assign numbers for any transactions based on pre-defined structures. Hence, provides user with the flexible to create Order numbers as per their Numbering Structures.
Earlier user was able to assign documents numbers based on 'Account Set, Location or in Combination of both'. Now in addition to the given options, they would also be able to create document number based on "BANK CODE". The only thing user has to do is select Bank Code as a numbering method, while mapping transaction in "Numbering Mapping" screen.
Say for an instance; User wants to create document number based on Bank code for AR receipt entry. Then, user has to select Bank code as Numbering method and then need to select the Bank code [in our case its CCB] on which he/she wants to generate the number.
The New Stuff: Greytrix Document Attachment for Sage 300 ERP v6.1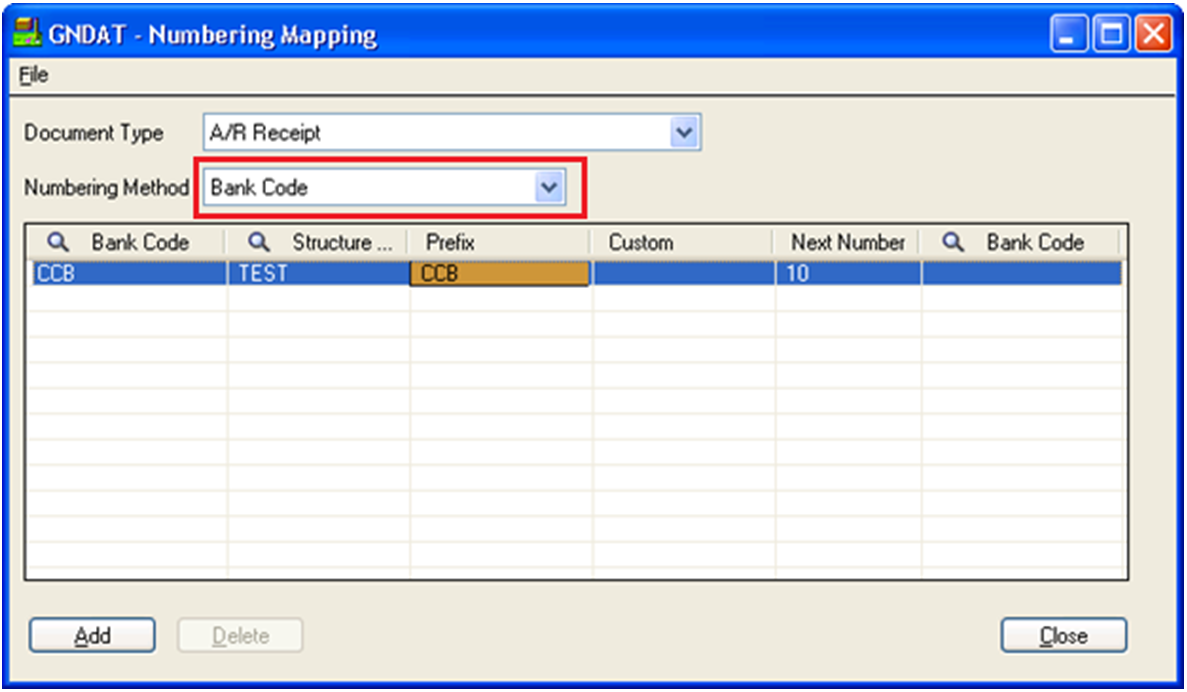 So when user is creating the AR Receipt entry for CCB bank code, document Numbering module check for the mapping done in the numbering mapping screen. If mapping is found for the CCB bank code then it generates the document number based on Bank code.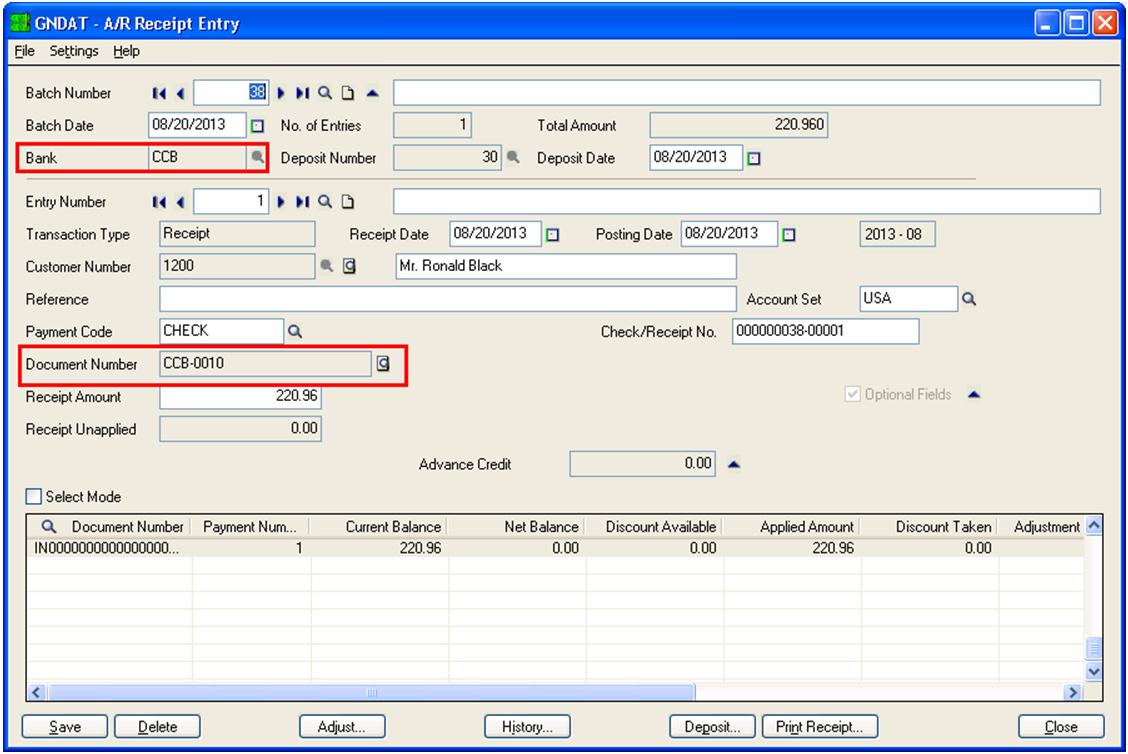 Thus, now user will have an option to generate Document number based on Bank code in Sage 300 ERP using Document Numbering Module.
Note: Number Generation based on Bank Code is currently available only for AR Module. 
Also Read:
1. Introduction of Document Numbering for Sage 300 ERP
2. Configuring Document Numbering for Sage 300 ERP
3. Set Document Numbering for Sage 300 ERP on the combination of Account Set and Location
4. Grouping feature in Document Numbering Series for Sage Accpac