In Sage 300 ERP, there is a provision to do transfer of inventory within the Warehouse or Branches.
There are certain scenario in Manufacturing and Trading Industries, where many time the warehouse manager complaints about materials not being received on location and on other hand, the material that is already been sent and delivered to the requested location. No one has the actual track of material when it's in Transit mode.
The New Stuff: Tax Configuration in Sage 300
Management also does not have control over the Transfer Material from one location to another location within the company or outside the company.
Sage Software provides a pretty good solution to handle this situation.
Path: Inventory Control -> I/C Transactions -> Transfer.
For using this functionality we have to take care some of the points are as follows:
* Document Type.
a) Transit Transfer: It allow you to transfer your goods into Transit Location.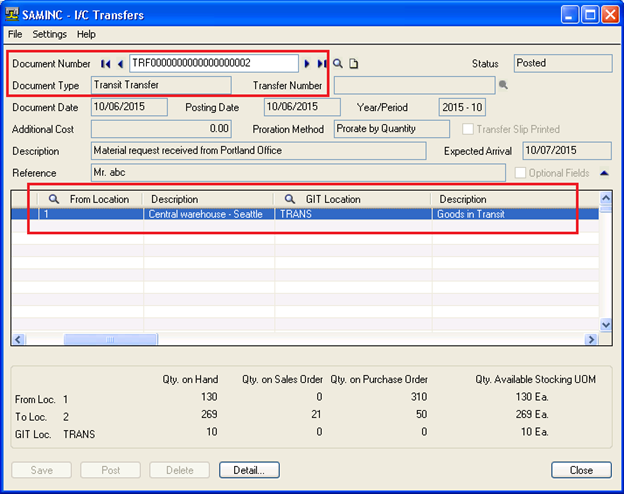 b) Transit Receipt: It allow you to receive your goods from Transit Location.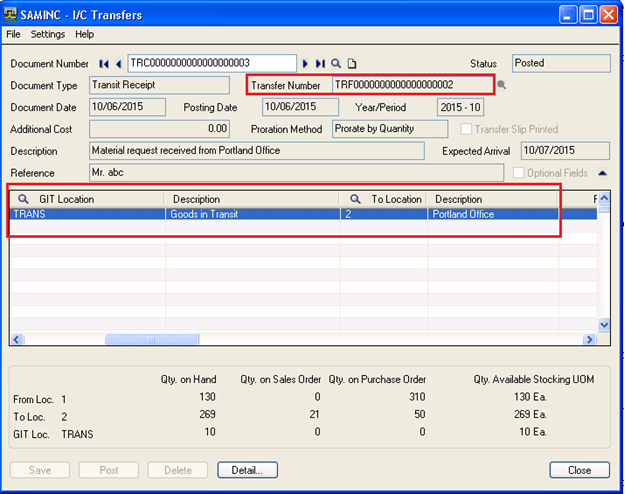 By selecting Transit Transfer Document number, system automatically fetch data to Transit Receipt Transaction.
User has to update quantity for receiving material partially.
In Sage 300 ERP, we can get report of In Transit Stock as well. So it helps to identify where the material belongs to. Refer IC Transfer Slips Report.
Also Read:
1. Transit Transfer and Transit Receipt in GreyMatrix for Sage 300 ERP
2. I/C Transfer Slips Report
3. I/C Transaction History Report
4. I/C Transaction Listing Report
5. Inventory Locations in Sage 300