In today's competitive era, where customers have plenty of choices to choose from, it is a challenge to sell products that will meet customers' needs as well as keep your bottom lines intact. In this situation, you might be required to create and send sample goods to your customers. The sample goods are your window into the customers' domains and provide you with an opportunity to exceed their expectations.
To handle this scenario of sending 'Samples' or 'Testers' to your customers, there is a provision in Sage 300 ERP that allows you to credit your inventory without crediting the customer's account  at the time of goods shipment. Similarly, debit your inventory without debiting your customer's account  whenever your goods returns back to your inventory stock.
For mapping this necessity in Sage, navigate to Inventory Control >> I/C Transactions >> I/C Shipment;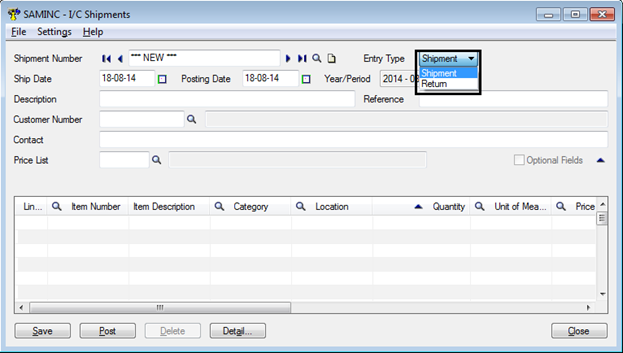 Select Entry type as 'Shipment' or 'Return' depending on the requirement and key in all the required information like Customer number, sample items name, quantity and cost. To deeply understand this I/C shipment screen you can refer our previously posted blog "How to handle Inventory Shipment in Sage 300 ERP" wherein you can know about its fields and their impact with associated reports.
We hope this blog will help you in issuing a sample challan for your customer whenever required without doing invoicing against them.
Also Read:
1. How to handle Inventory Shipment in Sage 300 ERP
2. Different Costing methods in Sage 300 ERP
3. Cost Variance Analysis in Sage 300 ERP
4. Adjustment Entry in Inventory Control
5. Stock Status Report in Sage 300 ERP