The Serial/Lot Number Quantity on Hand report is accessible in Sage 300 ERP, if you have a license of Serialized Inventory and Lot Tracking. This report is useful in stock reconciliation. The output of the report is helpful in reconciling serial/lot quantities with physical inventory quantities. Here you can find out the summary and detailed report of an item.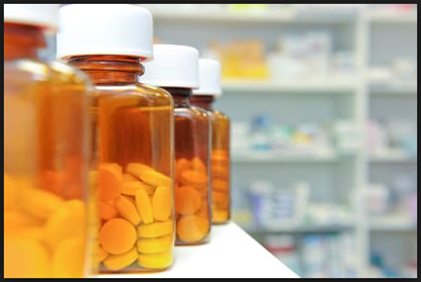 New Stuff: Configure Decimals in selling Price
Have a look on the below snapshot of UI of the report in Sage 300 ERP.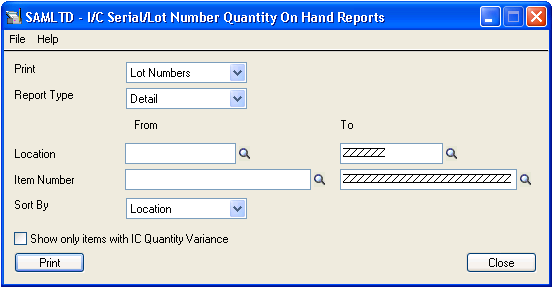 The Filter criteria in the report are:
Print: Use this field to print the report for lot numbers or serial numbers.
Report Type: Summary reports show the serial/lot numbers assigned to items, the quantities on hand, and any differences. Detailed reports provide also provide the individual serial/lot numbers for the quantity on hand.
Location: Specify range of location to include on the report.
Item Number: Specify range of item to include on the report.
Sort By: Specify whether to sort the information on the report by item number or location.
Show Only Items With IC Quantity Variance: After selecting this it will only include the items if physical quantities does not match with the assigned serial and lot number quantities.
For your reference, go through with the output snapshots of Sage 300 ERP.
In below snapshot you can see the summary report which is item wise with the count of Lot Quantity.

Where, in below snapshot you can see the detailed report which is item wise and lot wise quantity.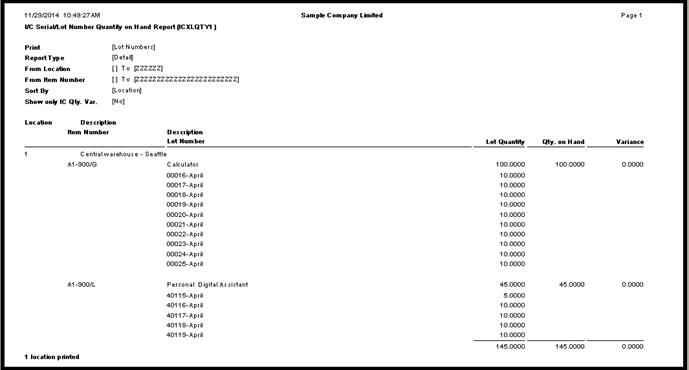 Inventory management is an important discipline for all stock-based businesses. For those in the business of manufacturing, distributing and retailing perishable items, however, it's an imperative. That's because perishable items are tagged with batch codes in addition to serial numbers, allowing companies who deal with these kinds of stock to track items that have exceeded their sell-by or best-by dates. This prevents customers from buying them or, in the event of a problem with a product, for all items from that batch to be easily located and disposed of. Once an inventory item has been assigned a lot tracking number, all its movements within the system must use the same lot number – a lot number is required when an item is manufactured or purchased, when it is moved between warehouses, when it is sold and when the product is returned.
Also Read:
1. Sales History Inquiry in Sage 300 ERP
2. Tax Tracking Report in Sage 300 ERP
3. Kitting Item in Sage 300 ERP
4. Pending Shipments Inquiry in Sage 300 ERP
5.  Inventory Movement Report in Sage 300 ERP