In any ERP software, Account Receivable plays a very important role as it gives you the information about the money owed by customers to another entity in exchange for goods or services that have been delivered, but not yet paid for. Because of this, accounts receivable is listed as a current asset on the seller's balance sheet.
In sage 300 ERP, we have developed a report which provides you with the list of the outstanding amount paid against the invoices. This will be more useful in identifying the amount due against a customer.
Suppose there are many invoices which are still open and you want to know the list of such invoices and also the amount pending against those invoices then this report will help you. If you want to know the pending balance against the customer, even then you can use this report to find it.
We have provided "from" and "to" filtering option as shown in below image:
New Stuff: Migrate Remit-To-Address from Sage Business Vision to Sage 300 ERP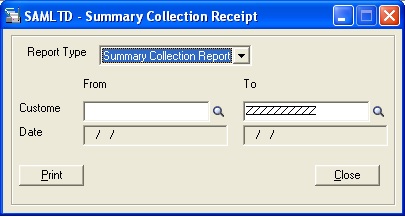 The output will be as follows: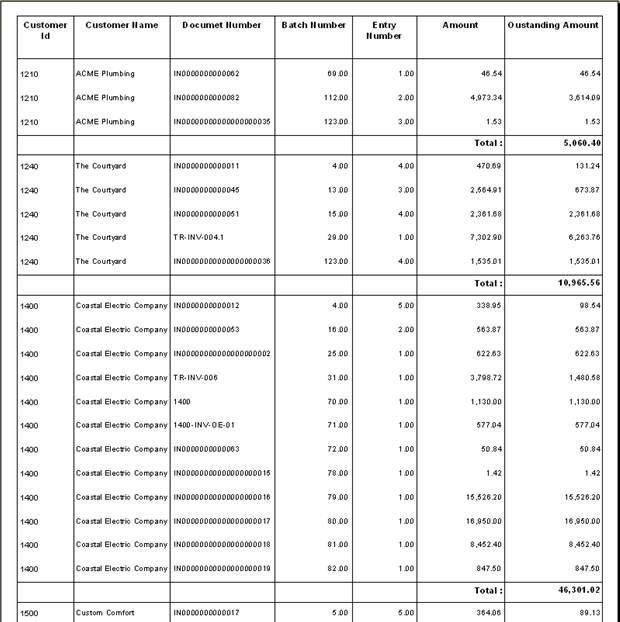 As shown above, you can get the customer name, Id, Document number, batch and entry number, invoice amount and the outstanding amount against the invoice.  At the end of each customer, the total outstanding balance is also displayed. This report will pick only those invoices which have outstanding amount.
This report is useful to get the customer wise outstanding balance.
Also Read:
1.Use Item Comment as Default – AR Setup Options
2.Account Receivable Transaction Reports in Sage 300 ERP
3.Default settings for Receipts in Account Receivable in Sage 300 ERP
4.Delete Inactive Records in Account Receivable
5.Clear Sales History from Account Receivable Module in Sage 300 ERP