In Chemical or mobile manufacturing industries, users need to print comment i.e. a warning message while invoicing the customer. These comments remain same for particular item each time the Item is invoiced. With the help of Sage 300 ERP, user can default the AR Item comments such (Hazardous warning message, composition and package content etc.) Such comments can be entered on the AR Item setup screen and with the help of useful option AR Options screen, Sage 300 ERP pulls in the comments warning message from the AR Item master in the transaction screen.
New Stuff: Control your AR Receipt editing after being printed
How to use this feature:
In order to access this feature please navigate to Accounts Receivables -> A/R Setup -> Options -> "Transactions" tab. You can tick checkbox "Use Item Comment As default" as shown in the below screenshot.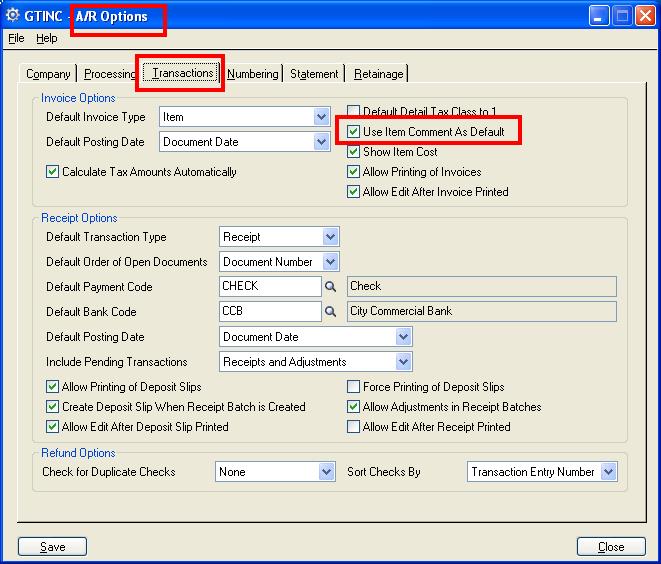 2. Next when you go to Accounts Receivables -> AR Item -> Comment and fill in the Comments that you need to show on the A/R Invoice line for that Item. Here as an example, we have considered the Item "BK-360" and its comments "Can support equipment of 60 lbs or less" Is shown in the below screenshot.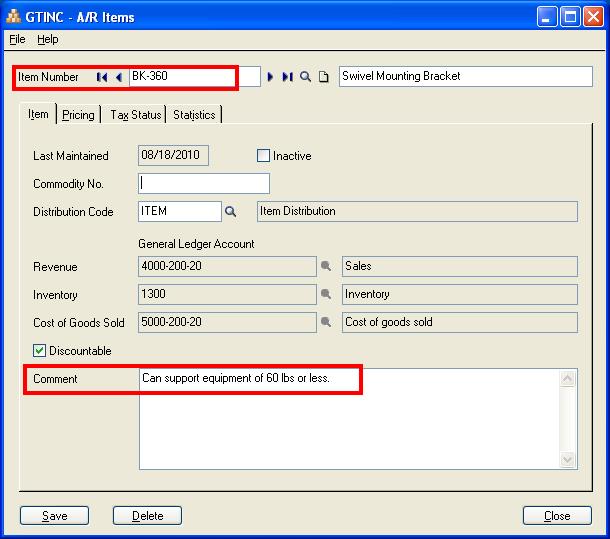 Now whenever user selects the Item for Invoicing the comment column populates the value from Item master as shown in the below screen shot.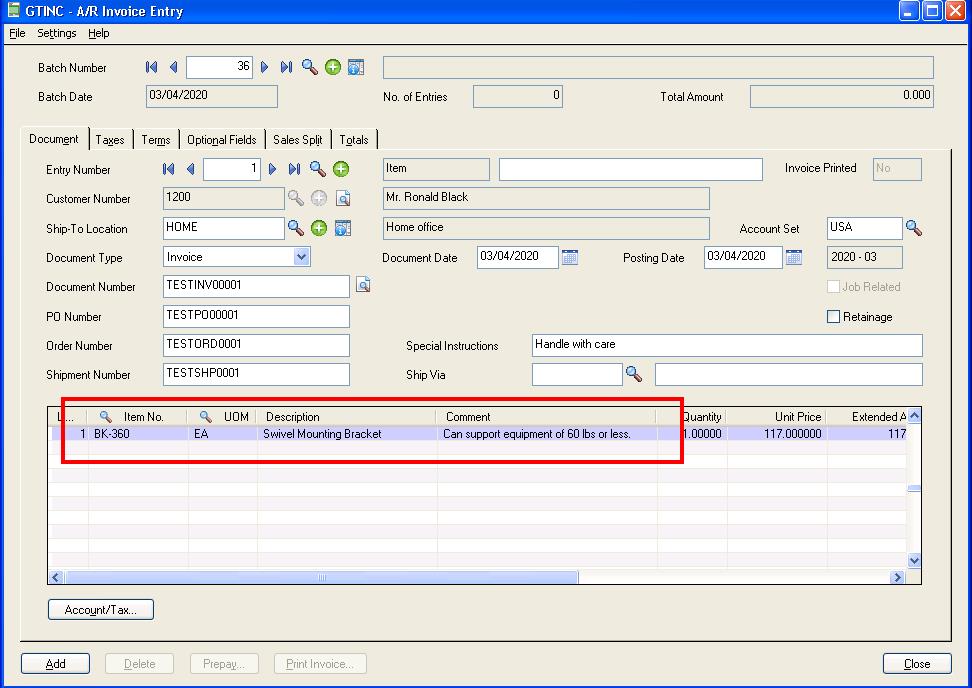 NOTE:
User can further edit/update comments in invoice screen.
Also this setup option can be turned ON/OFF any time.
Also Read: