Many organizations purchase the Items in a same Unit of Measure for earning good profits.
Example: A huge vendor purchases Biscuits, in Boxes only because a single biscuit is of 5$ and the Box is of 30$. The boxes have the pack of 8 biscuits. Thus they want the same Unit of Measure should come up while doing the new Purchases.
But when the user creates new Purchase Orders, the system bring the default stocking unit of measures assigned to that Item.
New Stuff: How to fix when current entry is out of balance in GL
To assign the same UOM every time for the Items, users need to do the below settings in Sage 300 ERP.
1) We will have to first create the Unit of Measure that we need to use while purchasing. Here we will create the "CS" UOM from Inventory Control–>I/C Setup–>Unit of Measure.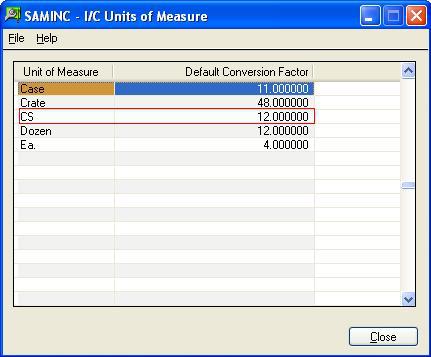 2) Now assign the CS Unit of Measure to the Item Master for which we want the default UOM as CS at Units tabs.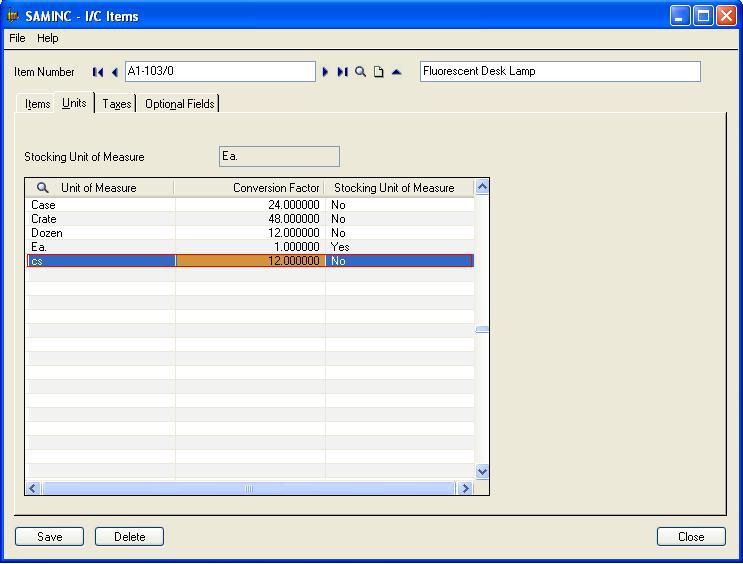 3) Assign the CS Unit of Measure for all the locations in the I/C Location details screen :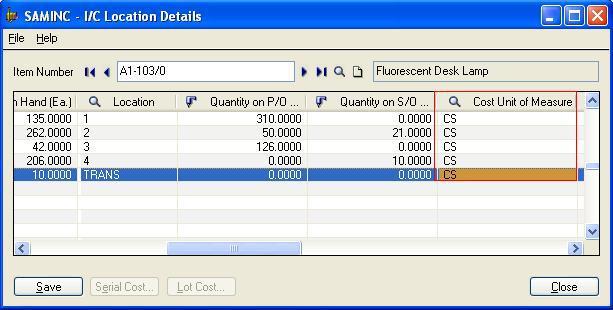 4) When you open the P/O Purchase Order Entry screen for creating the Purchase Order and insert the same Item i.e. A1-103/0 then the CS UOM will be added automatically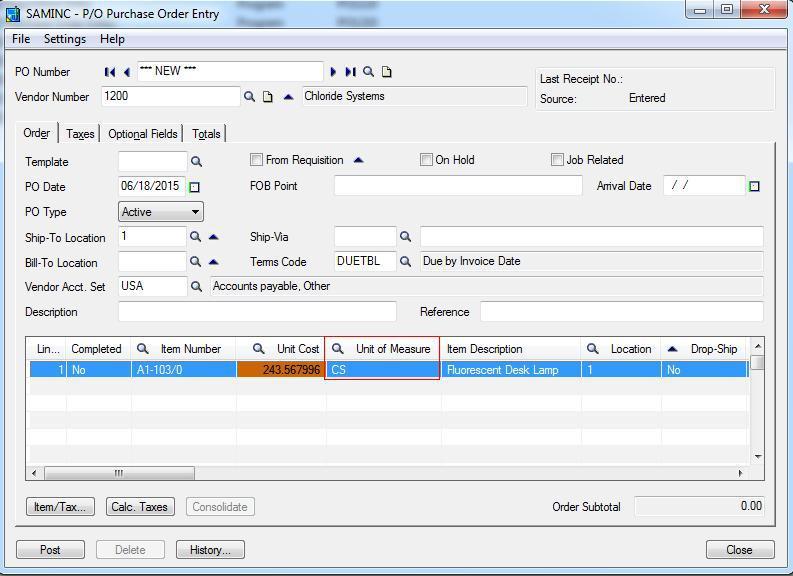 Thus, with the above setting the user can set the same UOM that user want to setup for the Items.
Also Read:
1. Migrate Item Unit Of Measure From Sage 50 US (Peachtree) to Sage 300 ERP
2. Migrating Items from Sage Business Vision to Sage 300 ERP
3. Shippable Backorders Report
4. Purchase History Report
5. Auto- Application of Taxes at Item Level