How to analyze the purchase history of your company?
In Sage 300 ERP, there are many useful reports through which you can track your purchase, wherein by using Purchase History report you would get the complete history of the purchase which you have made with your vendors.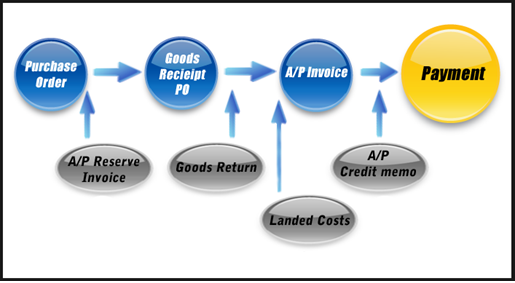 New Stuff: Stock Transactions Inquiry in Sage 300 ERP
To view the Purchase History in Sage 300 ERP you need to check the Acculmulate Purchase History option under P/O Options as shown in below snap shot.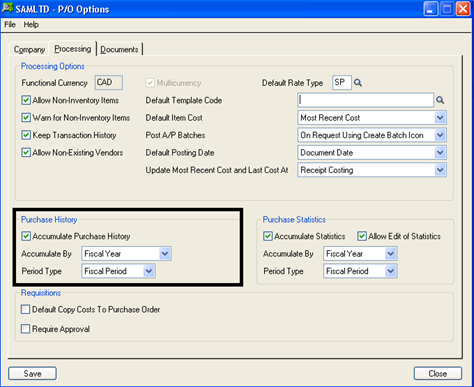 Here you can see this report on various filter criteria.
• From/To Year and Period
• Select By (Vendor Number / Item Number)
• Item Number
• Vendor Number
• Currency
Let's review the Purchase History based upon the Vendor.
In below snap shot you would be able to analyse the Item wise, Year and Period wise Purchase Receipt (GRN), Purchase Return, Credit Note and Debit Note. From this report you will be able to get the summary of purchased stock.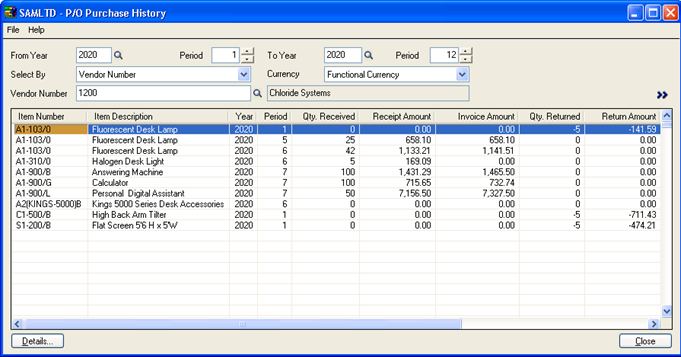 You will be also able to see the details of each line i.e. document wise.  Select the row from the grid and click on the Details button, after that one more window will appear which will show the list of Receipt, Invoice, Return, Credit Note and Debit Note transactions.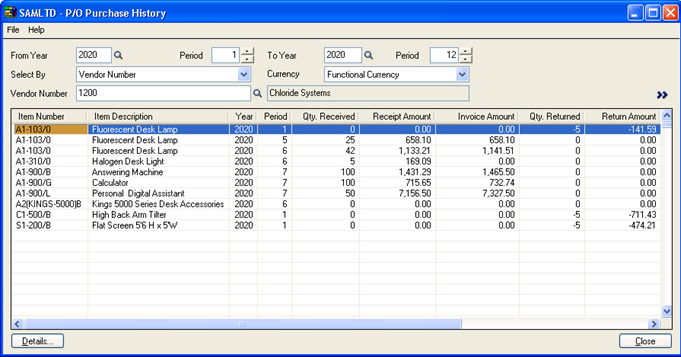 This report will help the management to review the Purchase History of the company. This form displays all purchases and returns of items for the fiscal or calendar years and periods for which you keep history. Accordingly you can plan your sales and new procurement.
Also Read:
1. Sales History Inquiry in Sage 300 ERP
2. Tax Tracking Report in Sage 300 ERP
3. Kitting Item in Sage 300 ERP
4. Pending Shipments Inquiry in Sage 300 ERP
5. Inventory Movement Report in Sage 300 ERP