In this blog we will discuss about the feature of mask structure. Mask structure is very useful feature in SAGE 300 ERP. We can defined "N" number of mask structure and can use for item/s. In mask structure we can pre-define / fix the structure of serial or lot with the combination of character and numeric value and the same mask structure can be tag with individual item wise.
New Stuff : Migrate Item vendor from Sage 50 US (Peachtree) to Sage 300 ERP
We can define mask structure in SAGE 300 ERP from the option Inventory Control –> I/C Setup –> Mask Structure (for this serialized and lot tracking module must be enable). Please refer below screen.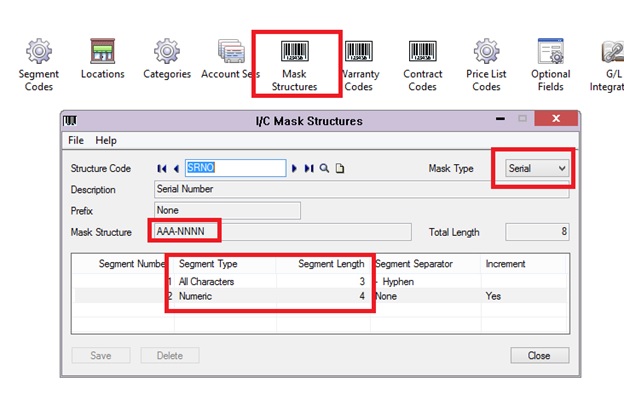 Once we freeze our mask structure, the same has to tag with specific item/s in item master. Tagging of mask structure will be available in tab Serial or lot in item master.  Once we defined / tag mask structure with item and we will do any transaction with specific item, then system will validate and auto generate serial or lot number at the time of transaction. Please refer below screen for more clarity.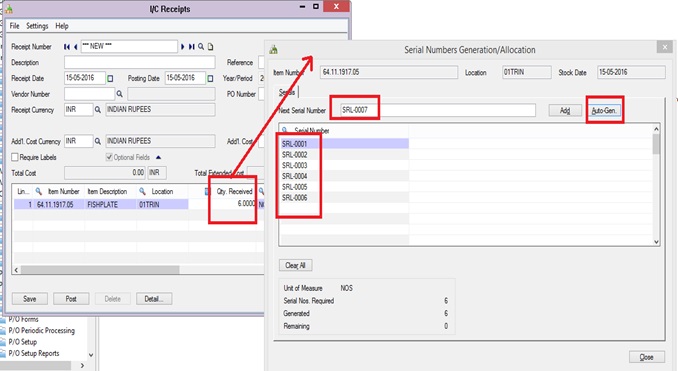 In the above screen we can see system auto generate serial number of the item as per the received quantity. If we try to enter differ serial number than mask structure then system will show an error. Please refer below screen.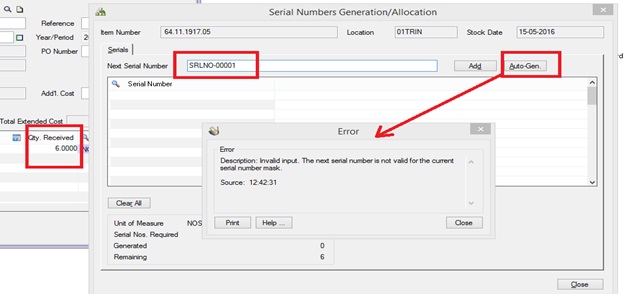 Also Read:
1. I/C Serial number Inquiry in Sage 300 ERP
2. How to assign unique serial Number to Individual Items in Sage 300 ERP Versions 2014
3. How to allocate a Serial and Lot number at Order Entry screen in Sage 300 ERP