Documents are integral part for any business. During any business process lots of documents are being shared between the parties. These documents may be the physical documents or electronic documents. As technology is evolving, electronic documents are mostly preferred as they are easy to store, manage and can be accessed anywhere any time.
New Stuff: Fiddler: A tool which gives you a super power
Sage CRM also provides documentation in a very systematic way. In sales or service process, documents can be added in to respective entities using documents tab and can be accessed in the respective context itself. But you might have seen that Lead entity doesn't have Documents tab. There might be cases that client can ask for documents tab at lead level as his business involves document sharing at lead level. So how to add documents tab in lead?
Adding documents tab in lead is quiet easy and can be done with simple configurations as listed below.
1. Go to Administration | Customization | Lead
2. Click on Tabs tab
3. Click on Customize pencil icon
4. Enter Documents in Caption field
5. Select other in Action selection selection.
6. Select librarylist in System Act selection field
7. Click on Add
8 .Click on Save
Below is the screenshot for reference.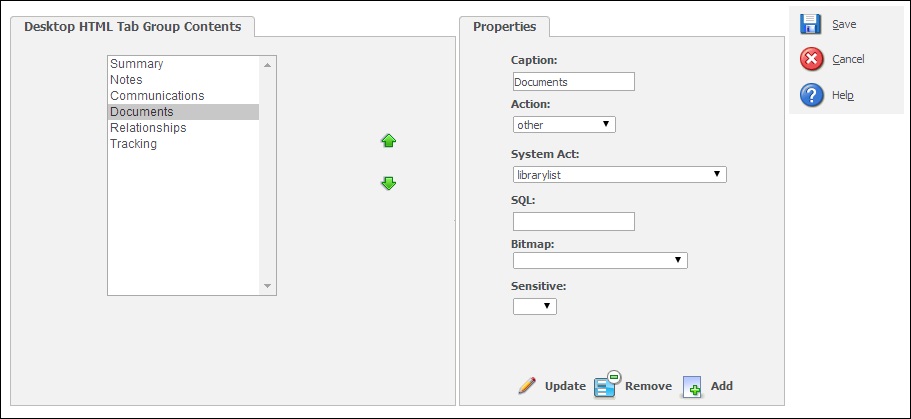 Now, you will be able to see documents tab on lead summary screen and clicking on to this tab will display document list as shown below.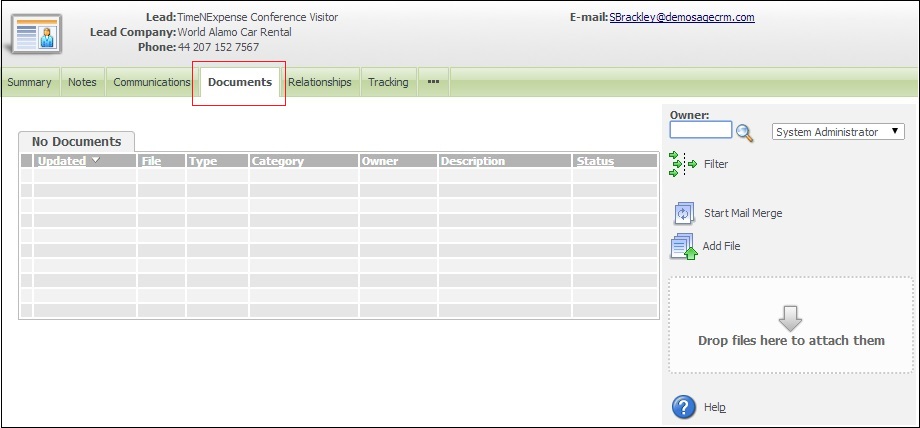 Documents can be added to lead using Add File button similar to the other entities.
Please take a note this works beautifully for Lead entity, but does not show up same document under company, person entities attached with Lead. We have to write table level script to achieve this functionality.
Also Read:
1) Increasing size of Email Editor in Sage CRM
2) Greytrix Sage CRM migration Service – An overview of process
3) Hide Export data option for Non admin users
4) Where to search for Sage CRM Configuration components
5) Email Order from Web Order Entry screen