Over last few days we have posted a series of blogs on Sage CRM Cloud. As we all are familiar, CRM provides various means to manage customer relationships in convenient manner but incorporating with social media enables to build strong bond with customers. This blog describes one of the best inbuilt features of Sage CRM 2014 R2 which would not only help users to socialize through CRM but also get utilities handy to fulfill their business needs.
New Stuff:  WORKFLOW IN SAGE CRM 2014 R2
Social media allows us to gain more information about our customers and their business needs. Sage CRM 2014 R2 includes an add-ons area which contains various add-ons, components, or applications created by Sage CRM team. Users simply need to select the one that suits their requirement and install.
All you need to do is navigate to below path and select the component you need to install in CRM –
1. Login to CRM.
2. Navigate to Administration | Add – ons path.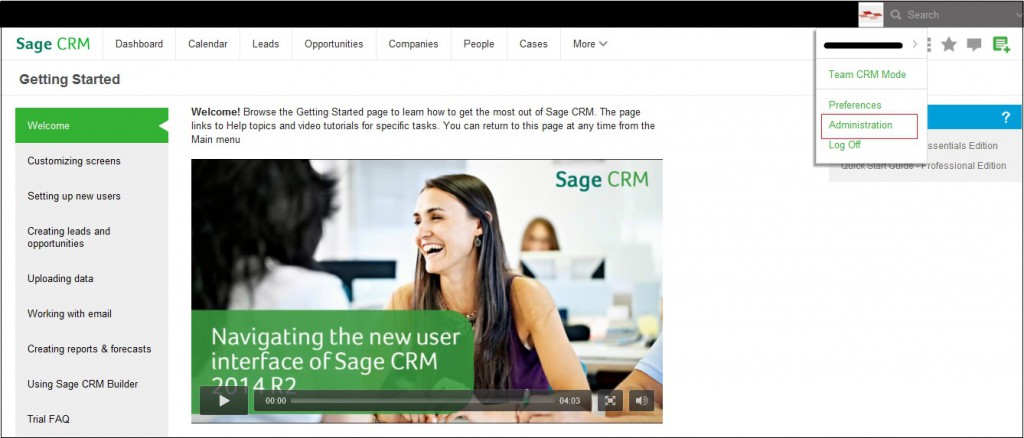 3. Browse through the various apps available.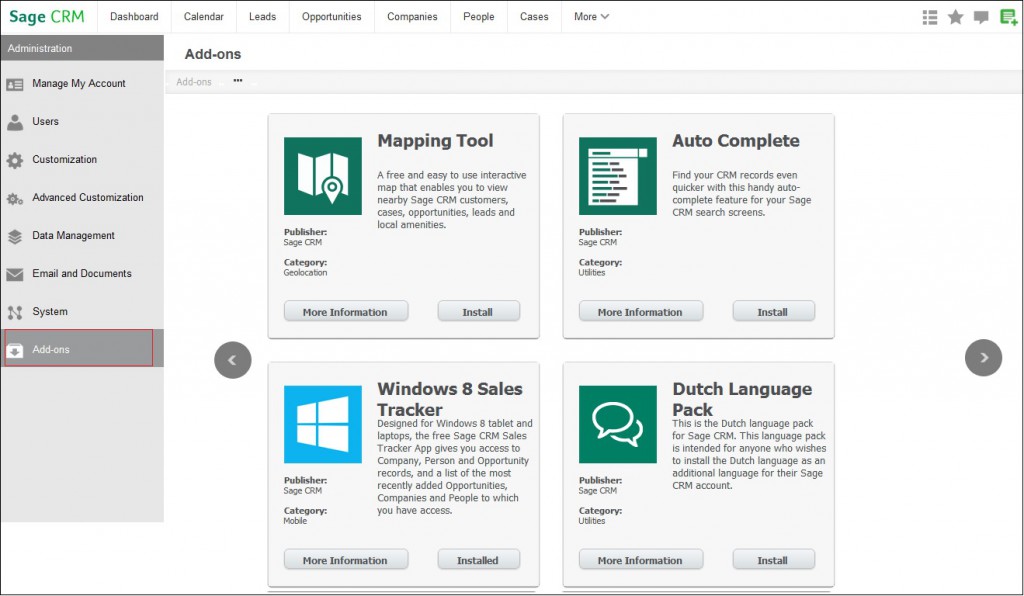 4. Click on Install button for the respective app.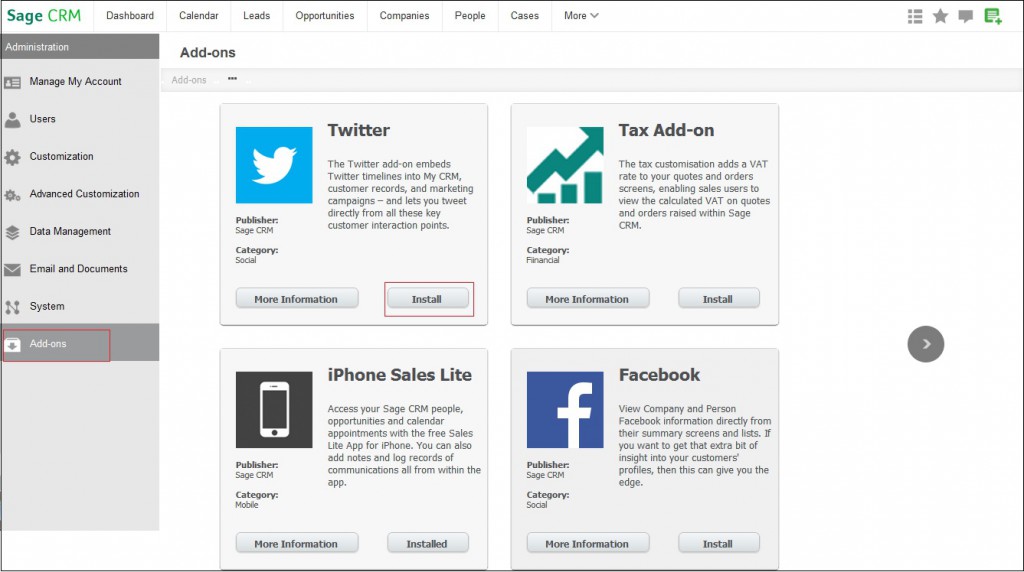 5. You can also get detailed information regarding the component by clicking on More Information button. This is open a new window with all the related information as shown below.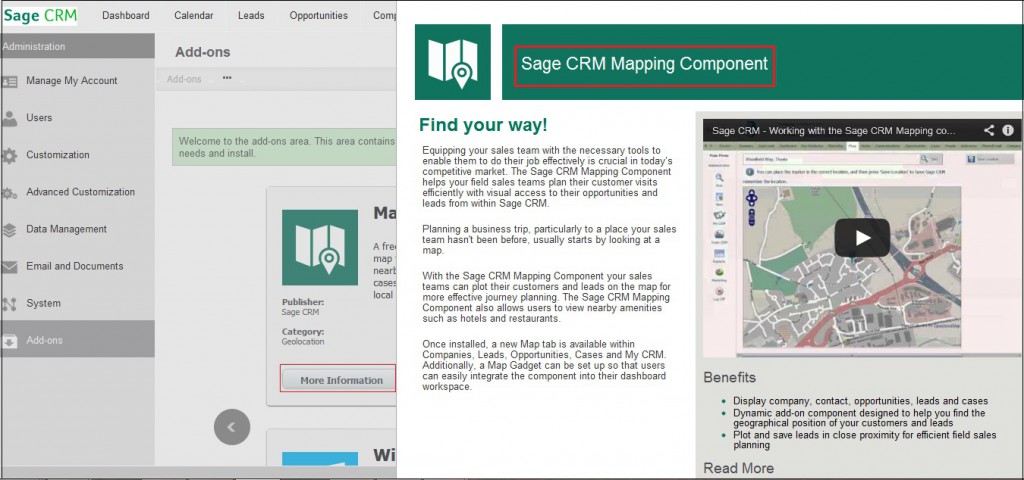 This brings out an amazing way for CRM users to use different utilities within Sage CRM 2014 R2.
Also Read:
1) Favorite data on your fingertips – Sage CRM 2014 R2
2) Profile Pictures for users on Sage CRM Dot Com
3) How to Migrate your data from Sage CRM Cloud to on premises Sage CRM
4) Sage CRM builder – Future of Sage CRM Cloud
5) Customer Dashboard with LinkedIn search