Hi folks! When it comes to hide and show in CRM we directly go for scripting. Without knowing that Sage CRM provides us to do the same by changing settings. One of the most difficult panel to deal with in Sage CRM is "Phone" and "Personal Phone Details". Now suppose you want to hide one of these column in Sage CRM (i.e. Country, Area). See below screen shot.
New Stuff: Adding Search Select Advanced Field on Web Order Entry Screen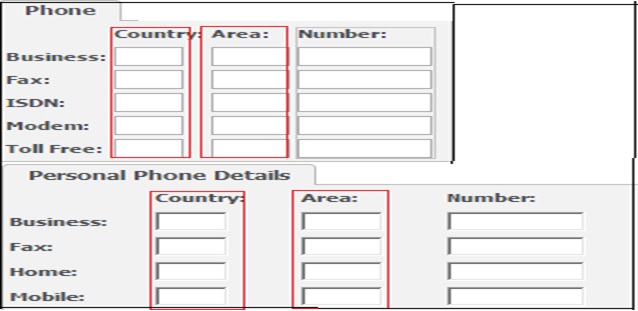 Here, you we will be glad to know that you can hide above marked columns without wasting your time in scripting and even a non-technical person can do it. To know how we can do it follow below mentioned steps.
1. Login to CRM
2. Go to Administration | System | System Behavior
3. Click on Change button
4. Set below fields property to "No"
5. Click "Save"
As you can see in below screen that "Area" and "Country" column has been hidden.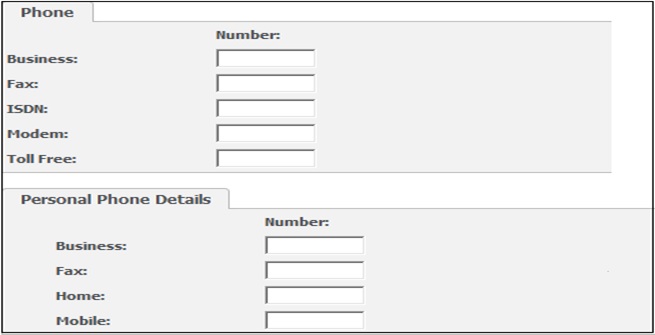 Happy scripting!!
Also Read:
1. Prepayment Process in CRM
2. Label Printing process within Sage CRM
3. GUMU for Sage CRM – QuickBooks integration – Synchronization processes
4. Accelerate your Line Item Entry process using GUMU Integration
5. One Time Processes for GUMU™ Sage CRM – Sage 100 integration