Sage CRM has always been proved very much flexible to incorporate various business needs with an ease. Release of version 7.3 has been revolutionary thing happened in Sage CRM world. It not only offers new amazing features but also provides fresh and contemporary design with new navigation delivers an enhanced user experience. In today's blog I will explain you few settings of internet explorer browser which will make you to use your sage crm without any problem.
New Stuff: Calculate CST, VAT and BED Taxes on Sage CRM's Quote-Items screen
In recent implementation we came across one such scenario where we installed sage crm 7.3 at customer's end and this activity went very smoothly. But when we open sage crm in internet explorer browser, we saw a strange thing which was very surprising for all of us. Profile icons and MyCRM, TeamCRM etc. icons at the top end was not visible.

We checked this on other browser as well and found working as fine except IE 11 browser. As per Sage, Sage CRM is fully supported with IE 11 and even there is no need to run the site under compatibility view mode. We made sure that it was not running under compatibility but still these icons were not appearing. Finally after searching on google we found the exact root cause and solution of this issue which I am listing below.
1) Make sure your sage crm 7.3 is not running under compatibility mode of IE 11. Also make sure "Display intranet sites in compatibility view" is not checked. In our case it was checked.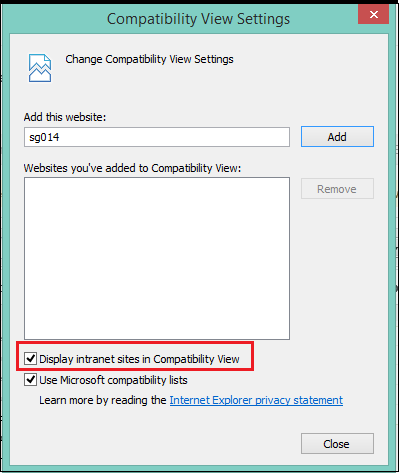 2) You just need to uncheck this option in order to work sage crm 7.3 properly.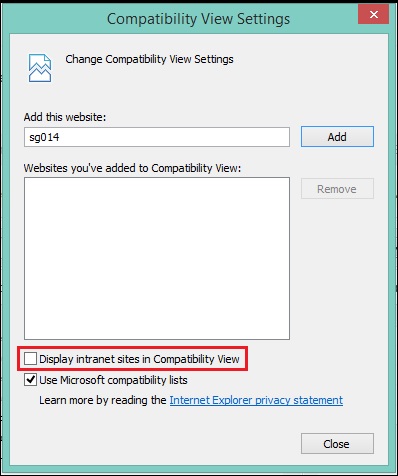 Hope you have enjoyed this article.
Also Read:
1) GUMU for Sage CRM-Sage PRO is now compatible with latest Sage CRM 7.3
2) Auto Spell Check Functionality in Sage CRM 7.3 CK Editor
3) Sales Metrics for Managers in Sage CRM 7.3
4) Sales KPI dashboard in Sage CRM 7.3
5) Default Escalations in CRM 7.3