This article is in continuation of my previous blog, where I explained how we customized the Document Module of Sage CRM to arrange the provision of Download & Print Images without any intervention of other tool. In below post, I will showcase you advanced level of features that we made available for individual images within Sage CRM.
Related Post: Features to manage Images through Sage CRM – Part 1
Industries involved in Image processing or analyzing mainly requires options where they could examine the picture as per their requirement. We customized the module in order to make available few basic features as shown below.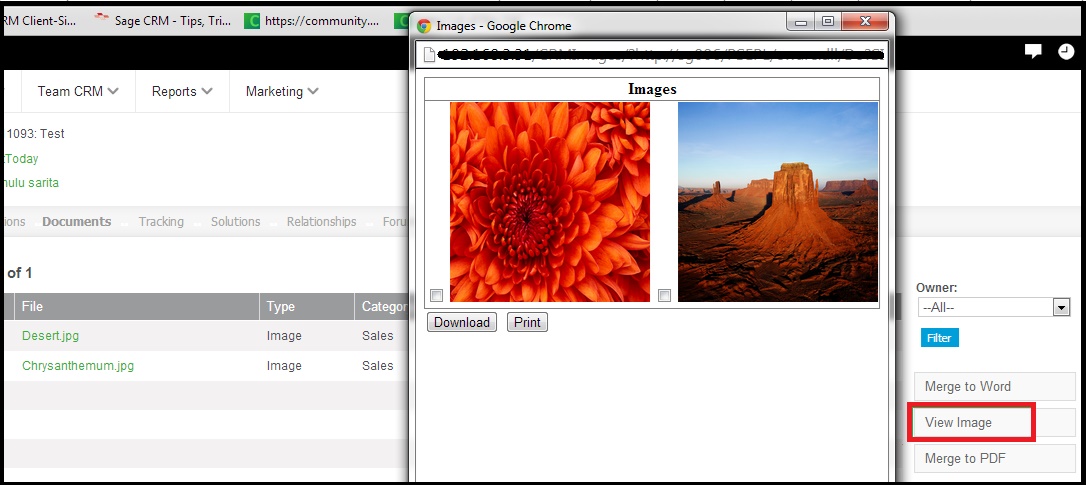 Click on any specific image tile. A new pop-up window will be displayed as shown below.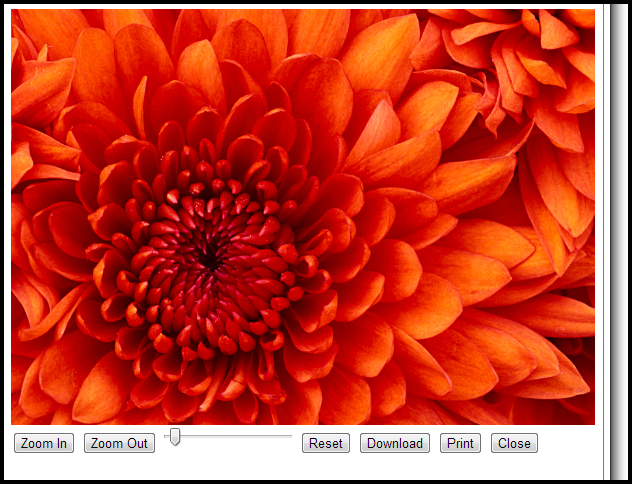 You can click Zoom In or Zoom Out button to increase or decrease rapidly the magnification of the image respectively. Reset button will help to bring the image to its original size. Similarly, Close button will close the window thereby navigating the user to previous screen of CRM.
Also Read:
1. Adding Image Under Status Column on Grid
2. Problem displaying Images in Crystal Reports
3. Show Products Images on Product Summary
4. Showing images in Sage CRM Reports
5. Embedded Images in Email Templates